If you're a regular watcher of YouTube videos when you're not on the bank, it's likely that you will have heard of Parker Baits.
This up and coming bait company has grown in popularity in the last year, gaining an army of loyal customers for their carp fishing baits.
Amassing over 13K subscribers on their YouTube channel already, plus a whopping 190+ five star reviews on Google, they're clearly doing something right.
But what exactly? We were intrigued.
And as you can imagine, we were delighted to finally get our hands on some of their baits.
In this article, we'll be taking a closer look at the Parker Bait range and what makes them different to the hundreds of other bait companies that are vying for our hard-earned cash.
Let's jump right in.
Just who are Parker Baits?
Founded in 2021, Parker Baits are a relatively new company to the bait scene.
But after a year of trading, they're quickly gaining popularity for their unique boilie range.
Like most carp bait companies, they were founded out of the desire to create something that they couldn't find elsewhere.
Brothers Ben and Tom, the founders, were frustrated with the poor performance and high prices of the bait they were using, so they decided to create their own.
After all, why should we settle for sub-standard quality, rising prices and a lack of bait innovation in the process?
Parker Baits are clearly trying to buck the trend, and their baits are certainly a little different to most others that you'll find on the market.
Let's look at the baits
The Parker Baits range is small but fine-tuned.
It's focussed around two key flavours to suit all year round angling; OG Fish and OG Fruit & Nut.
Now I'm sure you've guessed it by the names, but what we have here is a classic fishmeal based bait and a nut/birdseed based.
Naturally, these have always been the go-to for carp anglers. What we find is that most people switch between the two flavour profiles as the seasons change.
We managed to get our hands on both of them, in addition to their matching pellet, wafters and liquid foods.
Truth be told, I've only had one session with these baits so far, resulting in two nice mirrors. But having tried most baits on the market in the last 16 years, I have a good knack for knowing what is and isn't packed with decent ingredients.
OG Fish
Yes, you've guessed it. OG Fish is the fishmeal boilie within the range.
This has a real fishy stink to it. You're instantly hit by the squid and octopus flavourings as soon as you open the bag.
The Parker Brothers warned me that this stuff stinks, especially the OG Fish Liquid Food which is labelled 'not wife friendly'! (I daren't open that one).
Under the hood of this bait, it has all the hallmarks of a classic big carp fishmeal.
It's primarily made up of LT94 and CPSP90. These are known nutritional ingredients that have been widely used for years.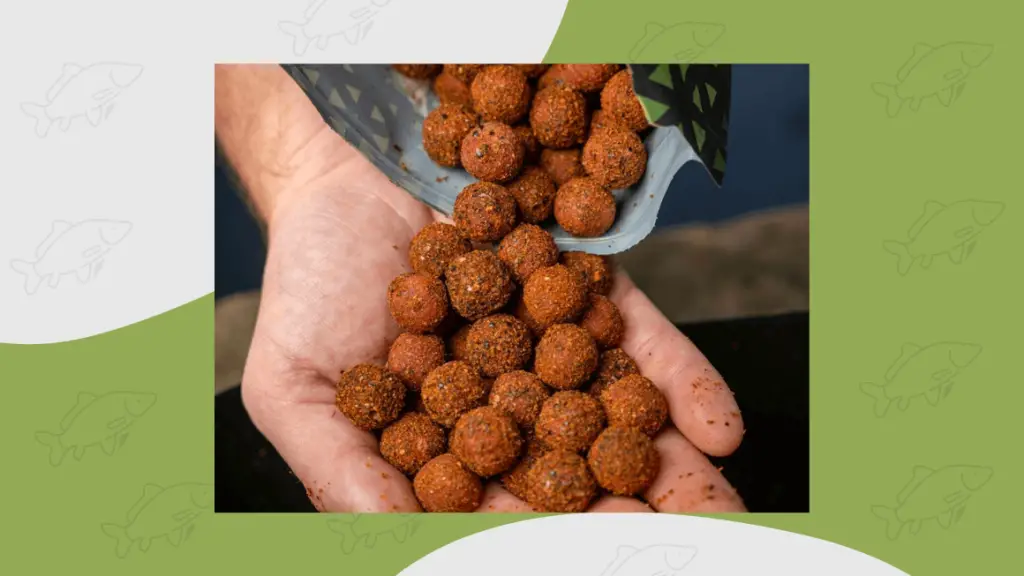 It's squid and octopus flavour package is further enhanced with the addition of chilli spices which do come through when you get a good whiff of this stuff. If you're a user of deep coloured fishy baits, it's worth giving the OG Fish a try.
Something else you'll probably notice with Parker Baits boilies is the rough consistency of the baits. This is common across both ranges. That's because their boilies come pre-dusted in a whole load of extra attractants.
No need to mess around curing and dusting yourself, just grab a bag and go.
Aside from the boilies, you can expect to find a whole load of other OG Fish flavoured products in the range. This includes:
Paste
Pellet
Chops & Crumbs
Liquid Food
Pop Ups
Wafters
Magic Dust
OG Fruit & Nut
Most of my regular readers will know that I've always been more of a nut-based boilie user. For that reason, the OG Fruit & Nut was the one that stood out to me.
Whilst the OG Fish catches fish all year round, the OG Fruit & Nut is probably more suited as a winter boilie.
It's a classic light brown coloured nutty bait, made up of peanut proteins, birdseeds, superfoods and cereals. Everything you'd expect in a highly-digestible cold water boilie.
It does seem to have a more substantial flavour profile than other nut based boilies I've used on the market.
Upon opening the bag you're hit with a chocolatey peanut aroma, similar to that of a Snickers Bar. It will be more of a hit with the Mrs. that's for sure!
Like with the OG Fish, these boilies come pre-dusted too, which is really convenient for the less organised amongst us.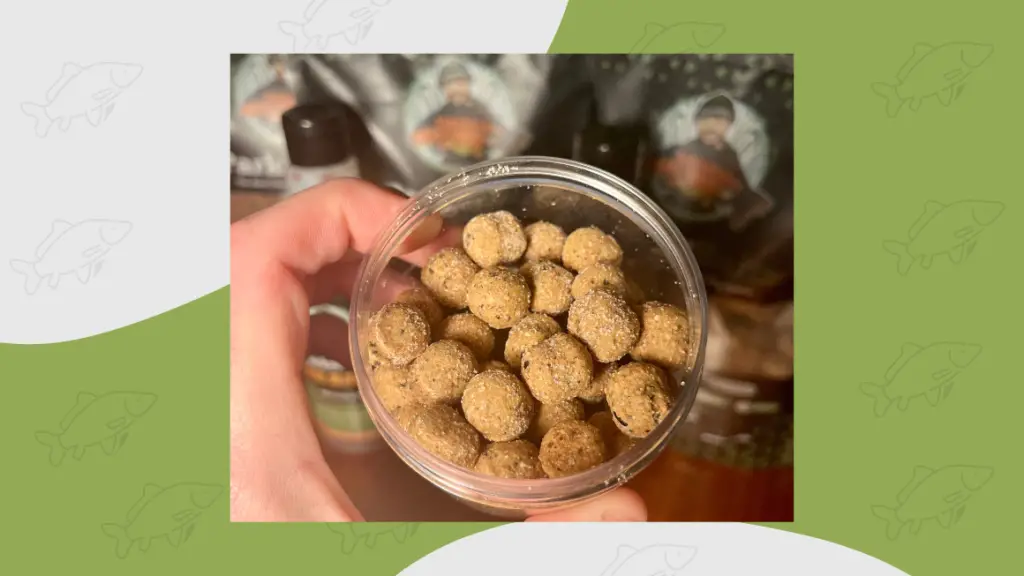 You can expect to find everything you need in the OG Fruit & Nut range if you are to choose this as your go-to boilie:
Paste
Pellet
Chops & Crumbs
Liquid Food
Pop Ups
Wafters
Magic Dust
Liquid Foods
Liquid attractants have become a big part of most carp angler's armoury.
For all intents and purposes, most liquid foods on the market will do a job. Some better than others, and in my experience it's the consistency that sets them apart, and dictates how they can be used.
Parker Baits have aptly named their's 'The Sauce' which gives you some indication of it's consistency.
Their liquid foods cover both flavour ranges; OG Fish and OG Fruit & Nut. They are exactly the same flavour profile as their matching boilies described above.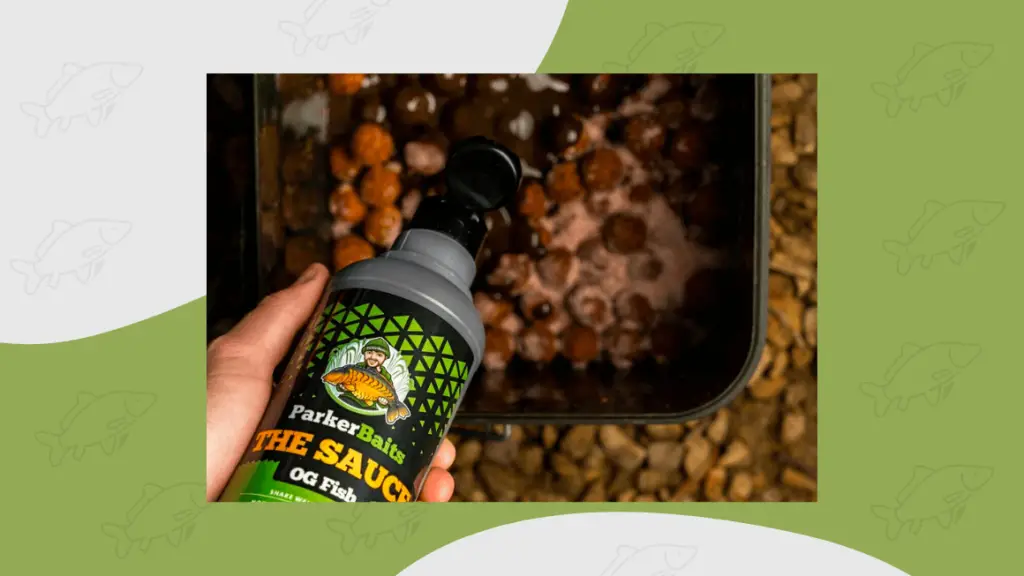 As you can expect though, they are a lot more potent when bottled up. (Be careful with the OG Fish!)
Upon opening the bottle I noticed that it's a little thicker than your standard liquid food that you might use from other brands. It's the sort of liquid that will work well as a glaze, sticking to anything it covers and sinking to the lakebed. It's got almost a honey-like consistency.
Having spoken to the Parker Brothers they say it can be pretty much used in all baiting scenarios. They did outline that they work particularly well when glazing boilies, adding to stick mixes and groundbaits.
They're PVA friendy and come in handy 500ml squeeze bottles. What more do you need?
As I say, this is just a preliminary review after receiving a few session packs and I will go into more detail on the liquids in due course.
Parker Bait Pellet
Pellet plays a big part in my fishing so I was pleased to get my hands on a few bags of the new Parker Bait Pellets too.
As you would expect, these carp pellets are flavoured in line with the boilies, so you can choose from either OG Fish or OG Fruit & Nut.
The OG Fish is like your typical dark, oily pellet which will be best used throughout the warmer months.
You've then got the OG Fruit & Nut which is a light brown, low-oil, high-protein pellet which is more suited to winter carp fishing. This is the first one I'll be using on my next session.
Both pellets clearly have a strong flavour profile which I'm sure will give off loads of attraction and compliment the boilies well.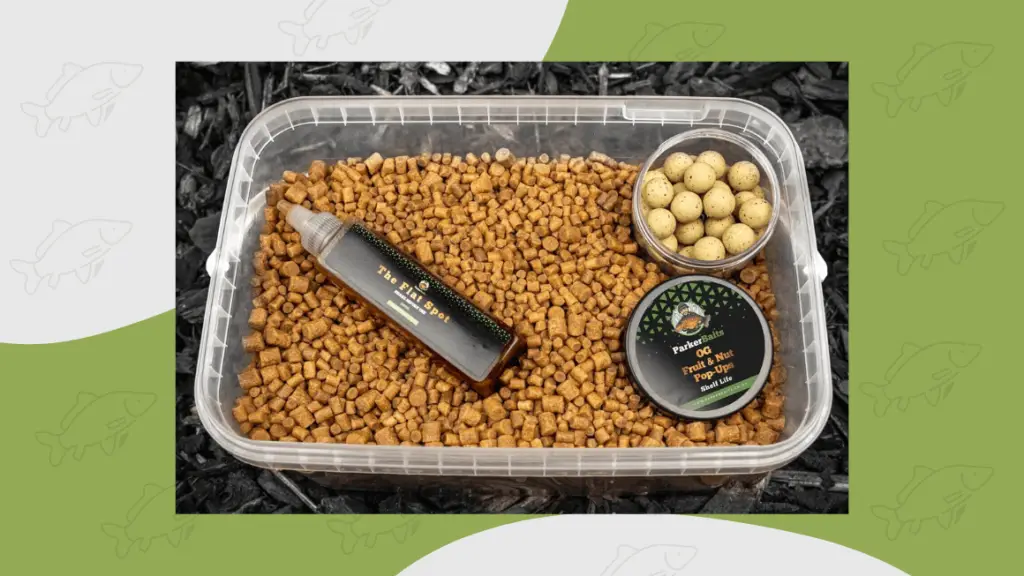 Flavours aside, what I liked most though is that in every pack you get multiple sizes from 4-8mm. What this does is ensure that you get pellets breaking down at different times, releasing attractants into your swim for longer.
It also means you don't have to buy massive bags of different sizes and mix them up before or during your session. Another well thought out addition by the guys which I'm sure will go down well.
What makes Parker Baits different to other bait companies?
The killer question; what makes these guys different to the hundreds of other bait brands on the market?
The baits are steamed, not boiled
Did you know that boilies lose around 66% of their nutritional value when boiled?
I wasn't aware of this stat until I came across the Parker Brothers Baits. Obviously I had to go away and do some of my own digging on the subject.
I was surprised to find that it is indeed a well-covered subject area in nutrition. Even our own foods lose most of their nutritional value when boilied, according to Healthline.
So why do we continue to use boiled baits in fishing?
I think it's always just been the done thing when making baits.
Hats off to the lads at Parker Baits for bucking the trend and choosing to steam their baits. Apparently this loses just 11% of the baits nutritional value during the steaming process.
Better for the carp, and hopefully better for our catch rates? – I'll report back on that one.
Baits are cured and dusted already
Dusting boilies is definitely the 'in' thing to do when it comes to carp baits right now. There's no doubt that it can give you an edge. Extra attraction and leakage around the bait can only be a good thing.
But prepping your boilies like this weekly can be inconvenient and often a costly process. Most of the time you've got to purchase additional additives like rock salt and GLM powder, which only adds to the cost of your baiting approach.
With Parker Baits, your boilies and hookbaits come cured and dusted. They're ready to go straight out of the bag, saving you time and money in the process.
This was a major plus for me, as I've always been a bit lazy with bait prep if I'm honest. Alternatively, my sessions can be very spontaneous, so it will be handy to just grab a 1KG bag of these baits and head to the lake.
Not a faceless brand
I think these days we're becoming more accustomed to buy from brands that have faces behind them, and not larger corporates who are clearly in it for maximum growth.
Driven by the world of social media, we want to see the people behind our bait brands and somehow feel like we're part of a tighter community using the same products.
Personally I feel like this is a key element in many anglers choice of bait company, because we all know that most baits put in the right place will catch carp.
The guys are Parker Baits are certainly out there on the socials and interacting with their customers face-to-face.
In fact, I believe the success of their 13K+ YouTube community has been a staple in their growth as a bait brand. People are seeing that they are catching on the bait themselves, offering advice etc. and want to replicate the success. It's inclusive.
Aside from that they have also opened themselves up for regular open days, as well as being in attendance at the first ever European Adaptive Carp Championships next year.
A mission to go sustainable
As anglers we are definitely becoming more conscious of our impact on the environment. Regular waste from tackle and bait is terrible, especially at the rate we use it.
But what I have also learnt is how costly it can be for brands to take the sustainable route.
It's a big commitment at an early stage as plastic packaging is generally a cheaper product to source.
I was pleased to hear that the guys at Parker Baits are looking to improve in this area. Whilst their baits arrive in typical plastic packaging now, you can expect that to change to recyclable in 2023.
How can you try parker baits?
You can purchase parker baits directly via their online shop. Baits are dispatched within 1-2 days which is a decent turnaround for a bait firm.
You can use the links below to navigate to some of their most popular products on their website.
OG Fish Boilies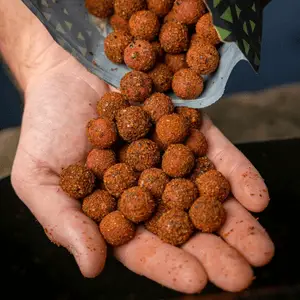 OG Fruit & Nut Boilies
Magic Dust
Additionally, the guys are working on becoming stocked at more venues throughout the UK. You can currently find their baits at Menards Carp Fishery and Lin Brook Carp Fishery.
Parker Baits Reviews & Captures
Reviews and obviously captures are really important when choosing a bait brand. Here are just a handful of captures from recent months and some official Parker Baits reviews to check out.
UPDATE January 2023: Here I am returning to update this article after my first session out using the Fruit & Nut. I managed two small mirrors from one of the lakes on Norton Disney. Not world beaters by any stretch of the imagination but enough to give me some confidence in the bait.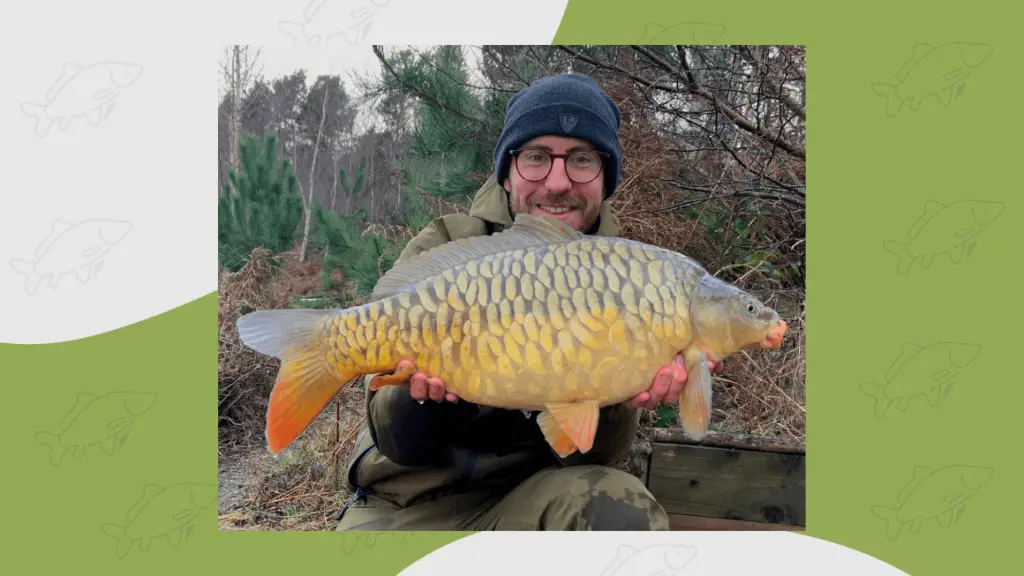 Extremely happy with service. Two great guys with an outstanding product. I went for OG Fruit & Nut and first time using it I beat my PB. I'm a happy man! Thank you Ben and Tom ✌🏻

Richie Nash
10/10 from communication to delivery to aftercare, first time using Parker Baits and bagged myself 3 fish on a 24hr session, will definitely be topping up again soon👌

Adam Elston
Honestly the best freezer bait on the market. Both Ben and Tom are passionate about this bait. It's caught me some proper hippos. Quick delivery, exceptional quality. Easy to order and impeccable communication from the lads. Forget using anything else. You will not be disappointed!

Steve Ring
Should you join the Parker Baits wave?
Choosing a bait brand isn't easy with the amount of choice we have to go at.
We all know that most bait will catch carp, some definitely more than others. It's about making an educated decision on what's right for you, sticking to it for a while and seeing how it works on your venue.
In the short time that Parker Baits have been around, the baits have performed very well. Anglers are equally as happy with the customer service, which is good to see and often underserved in our industry.
Admittedly, they're not the cheapest bait brand about, and whilst they do offer bulk boilie deals where you can save a few quid, their focus is clearly much more on providing a higher-quality, unique bait.
And I think they've achieved that.
The baits being steamed and pre-dusted is a massive plus in my book, as is the addition of the magic dust and flat spot attractants which I am looking forward to getting my hands on soon.
There aren't many bait brands that are trying to innovate in all areas like these guys. So if you're looking for something a little different to the norm, go and check them out.
About the writer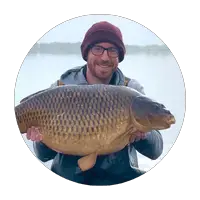 Rob W
I'm Rob, Carp Squad's main contributor. I've been carp fishing on and off for 15 years, but the bug is well and truly back at the moment. Hopefully the articles I write on here help you put more carp on the bank.
About the writer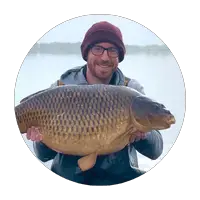 Rob W
I'm Rob, Carp Squad's main contributor. I've been carp fishing on and off for 15 years, but the bug is well and truly back at the moment. Hopefully the articles I write on here help you put more carp on the bank.