Cost-effective carp bait bundles are exactly what you need if you're looking to save a bit of money in current cost-of-living increase.
And let's not beat around the bush here, carp bait can be very expensive, especially if you want the best quality boilies.
But it's not all bad. The bait market is super-competitive, which typically means one thing; there's a deal to be had somewhere!
Trawl the internet and you'll see there are plenty of carp bait companies fighting for our hard-earned cash.
One of those is newly established Parker Baits, who've been working hard to launch some new bulk boilie deals in recent months.
As you can imagine, we were more than happy to get our hands on a bundle deal to try ahead of a winter session on Norton Disney.
And that's what our article is all about today.
We'll be taking a closer look at their bait bundles, showing how they're different to the many others on the market so that you can make an informed decision on whether they are right for you.
Want to skip right to the bundles? Click here.
Let's get started!
Hang on a second! Who are Parker Baits?
Regardless of whether you're choosing a bait brand on price or quality, I think most of us want to know the company and people behind our carp bait bundle suppliers.
And whilst Parker Baits may be new to you, they've gained a large following and grown rapidly since launching less than two years ago.
The company was launched by brothers Ben and Tom who were frustrated with the lack of quality in their previous bait supplier.
And like most successful companies launched, they began creating a product to fulfil their own need, keeping innovation and quality at the forefront of their plans.
Their range is small but fine-tuned. It focusses around two classic flavour profiles; OG Fish (Fishmeal base) and OG Fruit & Nut (Nut/Birdseed base).
If you want to learn more about these two ranges, you can check out our recent article about Parker Baits or check out their YouTube channel.
Introducing Parker Baits Boilie Bundles
The Parker Baits bundles were designed with one thing in mind; allowing customers to get their hands on high-quality baits at discounted prices.
But one thing I'm keen to point out here is you mustn't get discounting confused with lower quality. If you've already checked them out, you'll notice that Parker Baits are far from the cheapest boilie brand around.
That's because they're not trying to be.
Their focus is on quality which is why their baits are steamed and pre-dusted.
They could have easily stood their ground at a higher price point with them two unique selling points. But in all honestly, it's good to see a premium brand launch more cost-effective products for anglers at a time where we're all feeling the pinch.
From what I can see, these deals have been a big hit with current customers. Let's take a look at what you get and how much you can save:
The Carp Bait Bundle Deals
5KG Boilie Deal
What do you get in this bundle?
5KG of any bait, any size and any flavour
1 liquid
1 tub of any hookbaits
SAVE UP TO £18.49
10KG Boilie Deal
What do you get in this bundle?
10KG of any bait, any size and any flavour
1 liquid
1 tub of any hookbaits
SAVE UP TO £46.49
20KG Boilie Deal
What do you get in this bundle?
20KG of any bait, any size and any flavour
1 liquid
1 tub of any hookbaits
SAVE UP TO £106.49
50KG Boilie Deal
What do you get in this bundle?
50KG of any bait, any size and any flavour
1 liquid
1 tub of any hookbaits
SAVE UP TO £266.49
But what makes these bundles different?
Anyone who reads my articles know that I like to get to the crux of what makes a product different.
So, my question to the guys at Parker Baits was, what makes these deals different? Here are the answers:
You can mix and match your bundle
Where other boilie brands often limit their bundles to one particular flavour, (often the products with the highest margins), the guys at Parker Baits want to make it easy for people to try their whole range.
And whilst they may look similar to other bulk boilie deals out there, there is a slight difference.
Firstly, all of the Parker Baits range is packaged into 1KG session bags. That's everything from the various boilie sizes, to the crumb and matching pellets.
This makes them incredibly easy to mix and match. If you go for the 5KG deal for example, you can choose 5 bags of any flavour or sizes across the OG Fish or OG Fruit & Nut ranges. (That's exactly what I did, but we'll get to that later).
You could argue that this saves you even more money in the long run. As someone who has limited time on the bank, a 5KG deal consisting of some crumb, liquid, whole boilies and 10mm baits is just enough to get me through a session or two.
There's no need to go and buy anything else. (And risk spending another £100 on stuff I don't need in Angling Direct!)
The baits are packaged in handy session bags and already pre-dusted in all sorts of attractants. No prep needed either!
Recyclable packaging
Some may find the individual 1KG bags excessive, when it can all be bundled in to one big 5KG bag.
As a weekend/short session angler though, I find it really convenient just to grab one or two out of the freezer and not have to mess around prepping.
My initial concern about the 1KG bags was plastic waste. I think all brands, particularly in fishing should be doing more to use recyclable packaging where possible.
Luckily on investigation, the guys at Parker baits are indeed in the process of switching to recyclable packaging.
A definite plus from me.
Baits are cured and dusted already
This is probably the one that draws most people to Parker Baits.
If you don't already know, their baits are steamed instead of boiled. It's a very time-intensive process that helps keep the nutritional value in the bait, rather than losing it in the boiling process.
But it doesn't just stop there.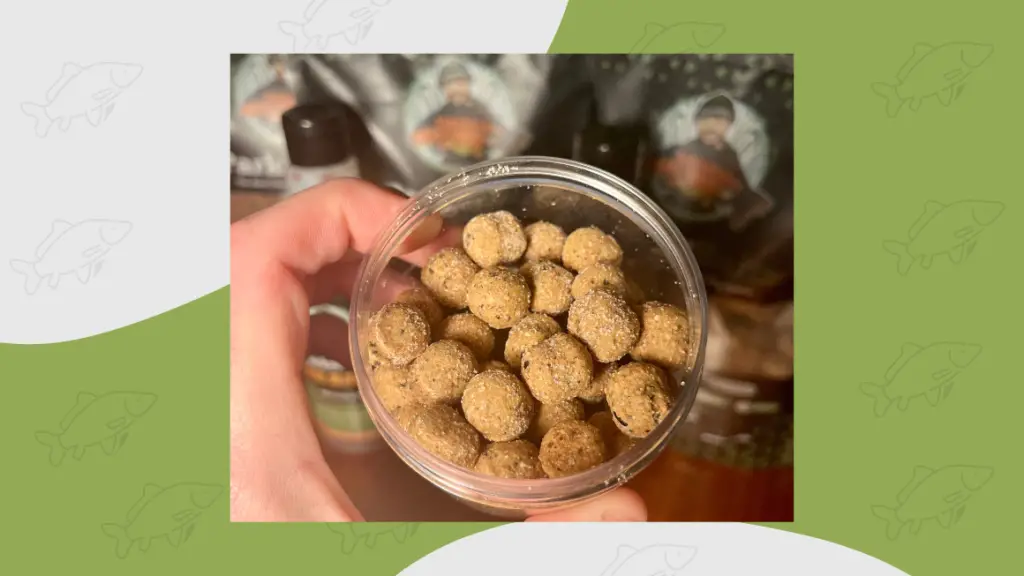 These guys take it one step further after steaming by curing and dusting their baits in over 20 different ground food particles.
This is what gives them that unique, almost crusty outer which kicks off plenty of attraction.
For someone juggling a busy 9-5, writing for this blog, creating content for YouTube and actually trying to get out and catch fish, it's great to have all that prep work done.
I don't need to spend more on GLM, tiger nut meal and himalayan rock salt either.
What I went for
Normally I'm more of a fan of nut-based baits over fishmeal boilies. However, by getting my hands on a bundle I thought I'd use the opportunity to mix and match and try out the OG Fish.
My local park lake Yeadon Tarn sees a lot of fishmeal bait throughout the year so it made sense to go with what works.
With that in mind, I went for the following in my 5KG boilie deal.
1KG of 10mm OG Fruit & Nut
1KG of 10mm OG Fish
1KG of 18mm OG Fish
1KG of OG Fish Chops
1KG of OG Fruit & Nut Chops
1 OG Fruit & Nut Sauce
1 tub of Pineapple Fluro Pop Ups
The baits arrived fast and well-packaged as expected. It's my second order with Parker Baits and it's good to see that there is some quality control there.
The baits are exactly the same as the previous batch, with consistent levels of dust added to the bags from the prepping process.
Naturally, the consistency of baits is something I've learnt to watch out for when using smaller bait brands. With the obvious lack of quality control it's quite common to see visual and smell differences from one batch to another.
This is something I've not yet experienced with Parker Baits.
My first couple of captures
It's been a relatively slow start to the year for me but I did manage an overnighter on Norton Disney using the Parker Baits OF Fruit & Nut which arrived as part of my bundle. Here are a couple of small mirrors which kickstarted my year: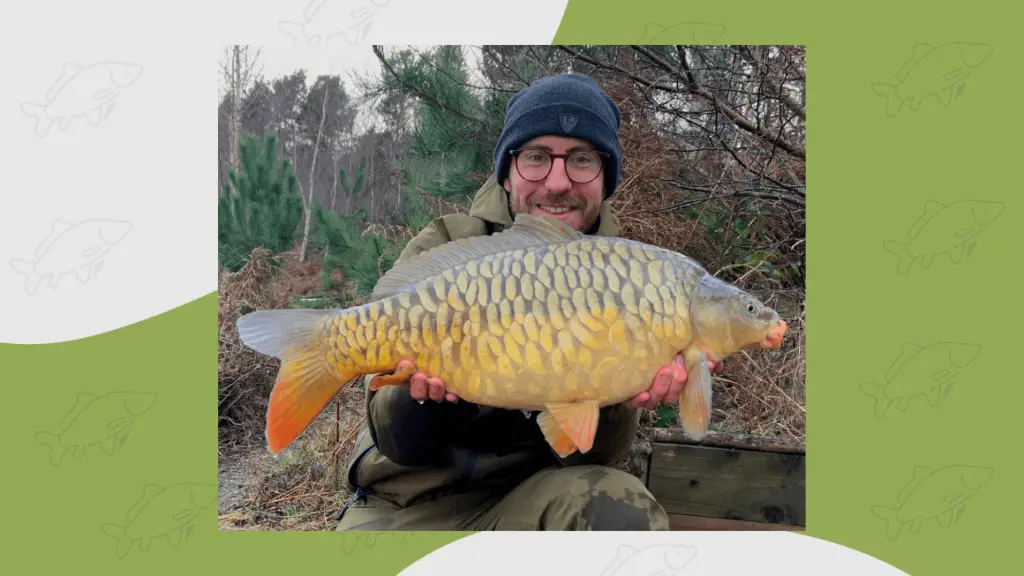 And some even bigger chunks from loyal Parker Baits customers…
How can you get hold of these bundle deals?
Parker Baits are predominantly online at the moment, and everything can be purchased directly through their online shop.
There is a dedicated area on the site specifically for their carp bait deals. Just navigate to the one that you want and select each 1KG flavour/size using the drop down boxes.
Baits are dispatched within 1-2 days which is a decent turnaround for a bait firm. It's all cooked fresh and the the guys are usually showing their baits being cooked over on instagram if you want to be nosey!
Should you join the Parker Baits wave?
The bait market is quite a saturated market, and in all honesty, most boilies will catch you fish. Some more than others, yes.
Without wanting to big them up too much, Parker Baits have shown great results since their inception.
But choosing a bait brand is much more than just the quality of the bait. It's the service, the community that comes with it and the subtle differences like baits that are pre-dusted and save you time.
If these are the sort of things that you value in a bait brand, I urge you to go and check these guys out.
About the writer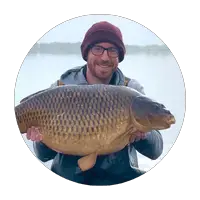 Rob W
I'm Rob, Carp Squad's main contributor. I've been carp fishing on and off for 15 years, but the bug is well and truly back at the moment. Hopefully the articles I write on here help you put more carp on the bank.