Teakettle Fisheries is a complex of two stunning syndicate lakes in Peterborough, operated by the team at Premium Carp Fishing.
Both lakes were formerly once a single large gravel pit, which has since been split into the two highly mature venues that exist today – Whittle Mere and Thorney Mere.
With stock to over 48lb, Teakettle Fisheries offers anglers the chance of some very large carp, whilst fishing some of the most feature-filled lakes you're likely to come across.
The lakes are ideal for anyone within travelling distance of Peterborough, who is looking for an exclusive, highly secure complex which offers you two very different lakes on the same syndicate ticket.
About Teakettle Fisheries
Tickets (2023): £650 syndicate ticket providing access to both lakes from 1st May – 30th April
How to book: There's a simple form on the PCF website that anyone can fill out to be added to a 'prospect list'. This works differently from a traditional waiting list meaning those who are most interested can get on as soon as a space is available.
Best bait: Both lakes see a lot of Premium Carp Fishing Boilies
Carp size: Up to 48lb+
How busy: Not very busy
On-site facilities: Secure parking
My experience fishing Teakettle Fisheries

Like every in-depth guide on Carp Squad, I make sure I've wet a line at the venue before putting together an article. 

Having been in talks with Steve at Premium Carp Fishing about reviewing their new Spice Amino Range, I was delighted when he invited me down to Teakettle Fisheries for a guest session.

I fished the venue for 3 nights in July, and after speaking to so many people at the venue, I'm more than happy to recommend it to those who are looking for a secluded set of syndicate lakes within close proximity of Peterborough and Cambridge.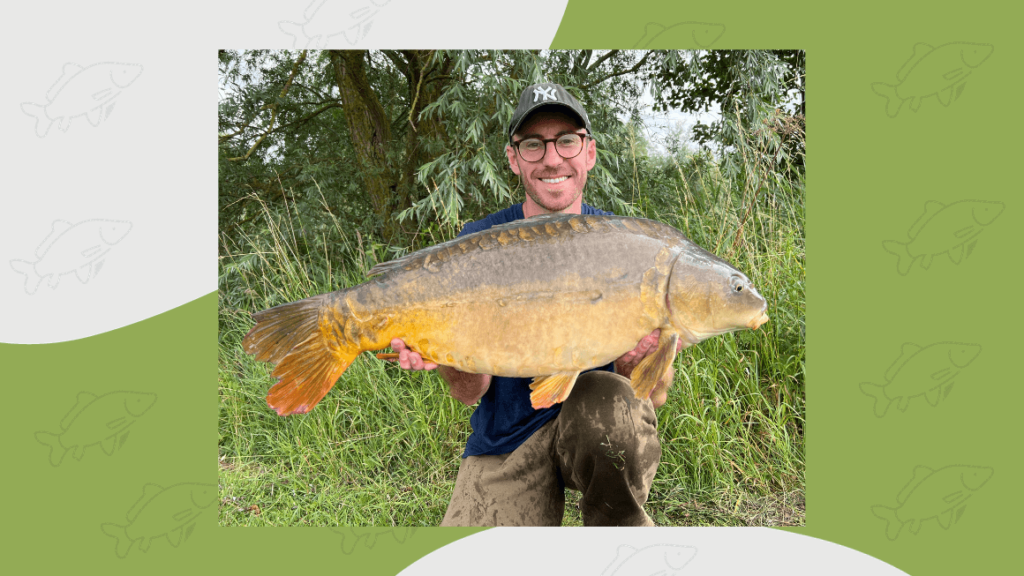 One of the 'carpiest' venues I've ever fished
Most of my fishing up North is done on park lakes and big windswept pits, so I was pleasantly surprised by how mature both Thorney Mere and Whittle Mere were. 
The complex has clearly been designed to remain as natural as possible, which is an absolute pleasure to be around, even if you're not catching!
In an age where lakes are overcrowded with swims to turn a profit, Teakettle has gone the other way. 
The venue is full of little stalking spots, inaccessible corners and purpose-built hideaways where you can watch the carp up close. 
Turning up at the venue I was simply blown away by the variety of swims available. Each one has numerous features where you'd expect carp to be holding up. I remember thinking 'I'll come back and check that spot' in the first few swims, only to realise that I'd probably said it for every single swim around the lake! 
Overhanging trees, weed beds, deep reeds, stalking bays, you name it and you can find it on either lake at Teakettle Fisheries.
I managed to bag one on my first trip, very quickly!
Prior to my trip I was aware that these weren't particular easy lakes. 
With that in mind, I turned up prepared to cover all bases. Loaded in the car was my stalking kit, floater fishing gear plus plenty of bait in case they were really having it. 
I wasn't set on one particular lake either. Turning up at 11am and with 3 nights ahead of me I was hesitant to set up base camp too quickly.
As usual I set off lapping the lakes. The fish were quite easy to find in Thorney Mere, gin clear water and good vantage points making them easy to spot. I did have a couple taking mixers but it wasn't enough to warrant getting the rods out.
Steve the Head Bailiff did tell me that they rarely show themselves on the neighbouring lake; Whittle Mere. Being less weedy, this was my intended lake to spend more of my time on, so I headed over there after the two taking mixers on Thorney Mere drifted off.
After 3 laps with the barrow and some lightweight kit, covering every corner of the lake, I finally spotted a fish crash tight to the reed line in the shallows.
A solid bag was dispatched tight to the reeds and within half an hour of the first cast, I had a very nice 23lb 6oz mirror in the net. 
Pressure off I thought, but as luck would have it, that turned out to be the only fish on the trip after giving it my all for 4 days. The lads were right, these lakes can be a real challenge, but I'll be back to give it another go.
Thorney Mere
Thorney Mere is the most natural of the two venues. A former gravel pit which is so mature around the edges that it looks more like a 100 year-old private estate lake. 
At 10 acres in size, there's plenty of water to go at. With 16 of the carpiest looking swims you're ever likely to find. 
The makeup of the lake is quite unique, with islands, channels, bays and deep reed reds making it a real test of your watercraft skills. Of the two venues, it's by far the most weedy too. – Top to bottom in places.

While I didn't wet a line in Thorney, I can tell it's the sort of place where you're best finding the carp's patrol routes and setting little traps in channels amongst the weed.
Stock-wise, there's around 180 fish in Thorney Mere, with mirrors being caught up to 37lb.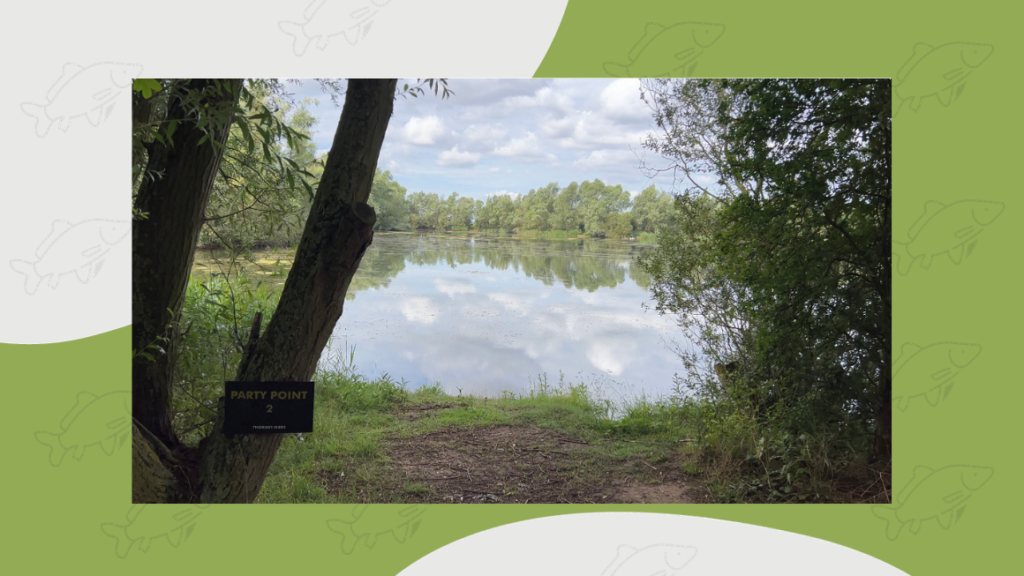 Don't forget your stalking kit
Both lakes are a stalkers dream, but in particular Thorney due to the water clarity. 
All of the swims have really dense bushes, overhangs and reeds lining the edges. They just invite carp into the edge and I'm sure by baiting some spots you could easily set yourself up some stalking opportunities. 
Depending how busy the venue is, you could even leave your main swim for the day and spend some time with a Scope rod trying to pick one out of the edge elsewhere. 
A major benefit of an exclusive syndicate like Teakettle is that you're able to do this, unlike day tickets where every corner of the lake is being fished.
Put it this way, there were only two anglers on the whole of Thorney Mere when I was there from Thursday to Sunday. That's unheard of on other venues!
Find clear spots amongst the weed 
For some, the weed will be overwhelming on Thorney Mere. The last thing you want to be doing is pub-chucking on a venue like this.
It's vital that you spend plenty of time searching out the clearer spots, and getting that line lay correct back to the rod tips. 
Don't be afraid to don the waders and head out into the margins to gain a better vantage point if you need to. Overall, the lake is fairly shallow and gin clear so you can see what you're standing on too.
Keep disturbance to a minimum
As soon as you see Whittle Mere, you'll realise how intimate the lake is. Being super-shallow and gin clear, you're going to want to keep disturbance to a minimum.
Admittedly I scared some fish in the edge when heading down to a couple of the swims. Lesson learned for next time! 
Whittle Mere
Whittle Mere is the larger of the two lakes. Again, a former gravel pit which has been flooded and very well landscaped to produce an excellent venue to fish. 
It does share some similarities to Thorney, in particular the swims being feature-filled. Again, every peg has multiple areas of interest and something to fish to.
At 20 acres in size, it's twice the size of neighbouring Thorney Mere and holds a larger stock of fish too, with an estimated 300 carp to 48lb. With twenty of those going over 30lb, there's always the chance of a decent sized fish. 
Staying on the move can pay off
What was clear to me was how many of the local anglers were happy to pitch up and wait it out in a swim. Each to their own, but for me this spells opportunity. 
On Whittle Mere there are so many places for the carp to hide, that waiting them out might not be the best option. 
If you're on limited time like I was, don't be afraid to stick some light gear on a barrow and go and find the fish. 
It took me four hours to find a decent couple of fish showing, but the effort was well worth it when I had one in the net half an hour later.
Target the reed beds
For the duration of my trip there you could see how much of a carp haven the deep reed beds are on Whittle Mere. 
They go back a very long way out of the central area of the lake, and I could frequently see the carp passing in and out, particularly on the side closest to Thorney Mere.
Swims 1, 20 and 21 give you prime access to these areas. They're perfect for laying traps as carp drift in and out of the weeds. – Just watch out for the swans!
What was interesting to see is that the team have even sculptured some very nice stalking spots way back in the channels. If you're like a bit of hit and hold action, don't forget to check them out.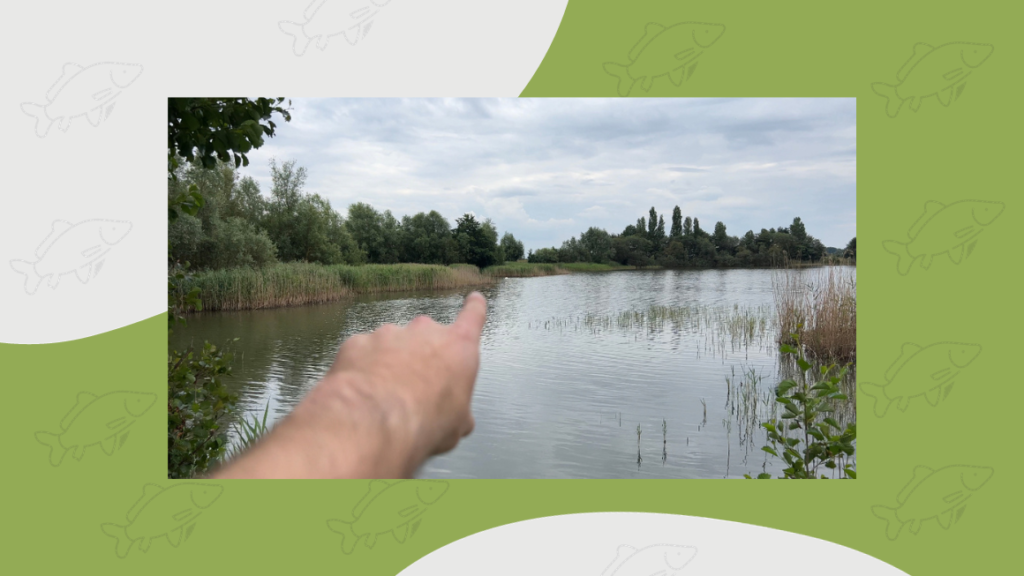 Be prepared for all eventualities
The approaches required to catch fish on Whittle Mere could vary massively depending on the conditions, so it pays to be prepared for all eventualities. 
For example, you could be fishing at a decent range over bait in the central bowl of the lake, or you could be doing some fishing tight to the reeds where a baiting pole would be a reel edge. On another day you could be in one of the stalking spots where a 6ft Scope Rod would be handy. 
Being prepared for everything ahead of your session will mean you can quickly adapt to what's happening around the lake.
Rigs for Teakettle Fisheries
I'm a big fan of keeping things simple, and that's no different to fishing the lakes at Teakettle Fisheries. 
Simple solid bags cast to showing fish or standard lead clip setups fished on the harder areas would be my go-to. 
There are times when you may want to adapt things though. If you're fishing on Thorney Mere, chod rigs might be a good bet in order to increase your chances of being presented amongst the thick weed. 
Additionally, you're going to want something that can eject the lead quickly, as no doubt any carp you hook will be straight in the weed.
Like most gravel pits, you're not going to be far from sharp objects under the surface too, so it's worth stepping up to a mainline with some good abrasion resistance. This will help you battling any fish in and around the reeds too.
I was unlucky enough to have a fish take me around a boulder on my last morning on Whittle Mere. I was pretty snagged up for about an hour until it managed to pull free. I got the full rig back but no carp unfortunately. Either way, it just goes to show how tough some of the underwater obstacles can be, so stepping up your gear is recommended.
Bait for Teakettle Fisheries
Bait-wise, you won't go far wrong using boilie and pellet on both lakes. 
Like most growing fisheries, the fish are reared on these so in my opinion it's always worth having them as the basis of your mix. 
Being operated by Premium Carp Fishing, the lakes obviously see a lot of their bait which is worth taking into account.
I met multiple members of Team PCF on my rounds of Whittle Mere, and Head Bailiff Steve mentioned that PCF Sweet Amino has a good track record on the lakes.
What I liked about Teakettle Fisheries
As always, I like to summarise what I liked most about fishing a venue. Here's what I liked most about Teakettle Fisheries.
How well landscaped both lakes are which makes them a real nice place to spend some time, even if you're not catching
Each and every swim has multiple features to explore and fish to
The stalking opportunities available across both lakes, and the fact that this is encouraged unlike most venues
The bailiffs are really helpful
Teakettle Fisheries FAQ
Is there secure parking at Teakettle Fisheries?
Yes, and I would go as far as saying it's one of the most secure venues I have ever fished. You've essentially got two locked gates to get through before accessing the venue, one of which is electrified. (So be careful when opening it!)

There is a secure fence around the the whole venue too.
Is there a shop nearby?
The closest town is Whittlesey which is about a five minute drive from the venue. In the town you've got all of the amenities you could need, including a Co-op and multiple takeaways.
Are dogs allowed at Teakettle Fisheries?
The rules state that no dogs are allowed at the venue unless authorised by the bailiff, so always ask in advance!