Hodgetts lake is one of six lakes on the prolific Embryo Angling Norton Disney Complex.
At 10 acres in size, with over 1000 carp, it has been designed as the 'runs water' at Norton Disney.
Get your tactics right, and you can be in for multiple hits of fish, as I have seen people experience during my few sessions on there.
Not only that, but Hodgetts is ideal for newcomers to the sport, or if you're just looking for a bend in the rod after a long, fishless winter!
If you're looking to fish Hodgetts Lake Norton Disney, keep reading for more about how you can increase your chances of a successful session.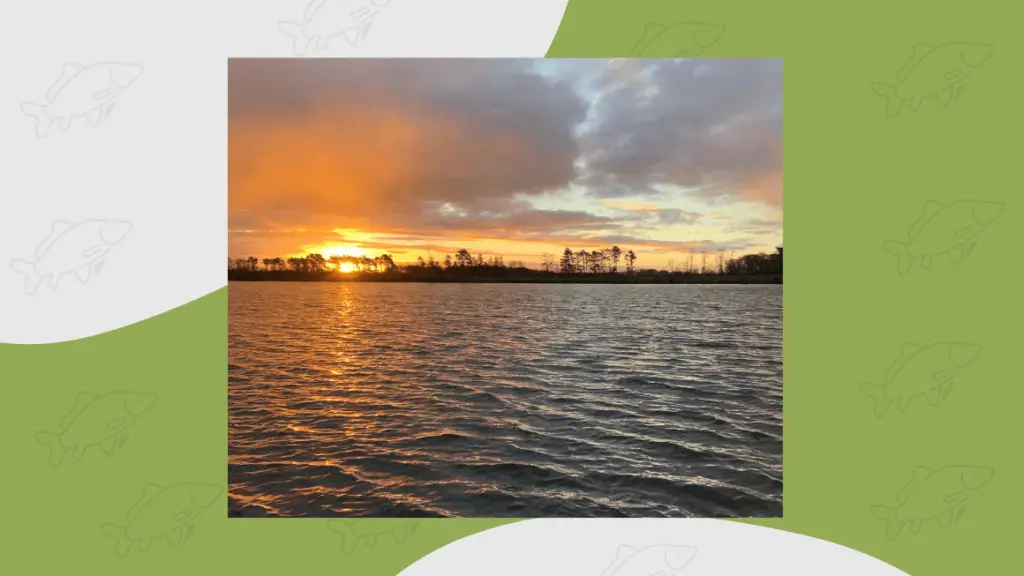 Tickets: Day tickets
How to book: Turn up and pay at the venue
Hodgetts Lake Norton Disney Fishing Prices: Day ticket £15, 24hr £30
Best bait: Flaked maize, house pellet
Carp size: Up to 20lb+
How busy: Fairly busy in summer
On-site facilities: Public toilets, bait sales, tackle sales
Address: Swinderby Rd, Norton Disney, Lincoln LN6 9QH
My experience fishing Hodgetts Lake
I've fished Hodgetts a couple of times in 2023 and have thoroughly enjoyed my sessions on there.
Being a runs water, it's nice to know that you can get the rods out and be in with a good chance of a fish. At just 10 acres with 1000 fish, you're never far away from the carp. And that's exactly what I look for when I'm choosing a runs water.
Fishing-wise, your tactics don't need to be too complex either. The bowl-type layout of the lake allows for some simple fishing at comfortable distances.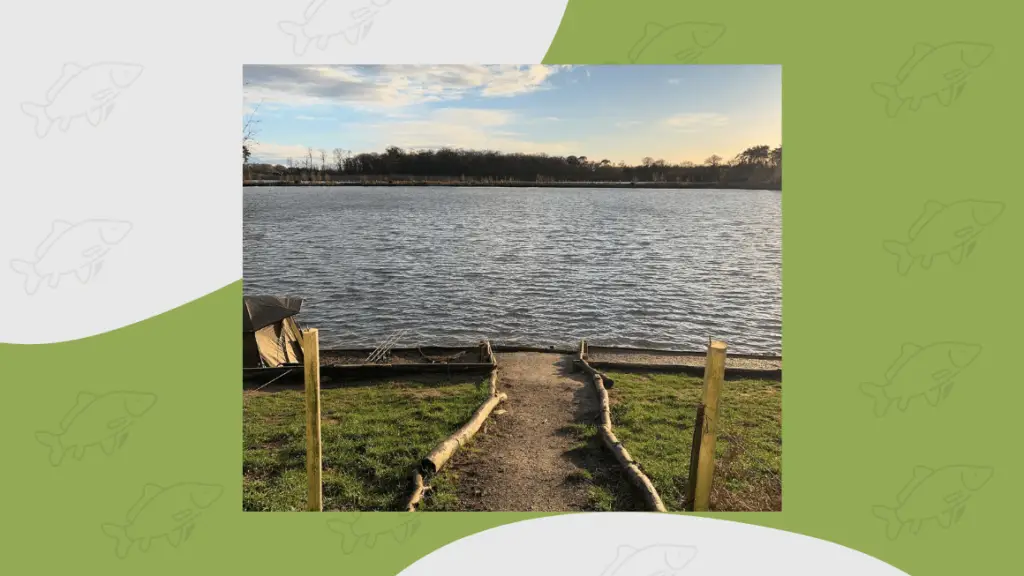 Depths go down to around 24 foot in the middle, sloping down fast in the margins.
And with most pegs commanding water up to about 70 yards, you don't have to be a pro at whacking a lead like you do on some of Norton Disney's other waters such as Billy's Lake.
Being on the North-East corner of the complex, it's probably one of the quietest venues on the lake in terms of people walking around and cars. As far as tranquil fishing goes I've had some good sessions on the pegs in the far corner that back onto the woodland.
Getting there early
Like most day ticket carp lakes, there is always that uncertainty of getting a peg on Hodgetts Lake. This will always be the case at Norton Disney due to the lack of booking system.
To be honest, I quite like that they don't do pre-bookings. My fishing is quite sporadic so being able to just pack the car on a Saturday morning and head to the complex is ideal.
It also means more flexibility to move around the lakes when you're on site. You're not confined to a swim like on some venues, which takes away the all-important watercraft in my eyes.
What it does mean though is that you shouldn't have your heart set on any particular lake at Norton Disney. Keep your options open and bring sufficient kit to fit all lakes would be my advice.
Tips for Fishing Hodgetts Lake Norton Disney
Speak to the bailiffs
The Norton Disney bailiffs are some of the most helpful I've came across.
On arriving at the lodge, have a chat with them and they will happily point you in the right direction when it comes to finding fish on all six lakes on the complex.
They are always on site and have a good understanding of the hot spots and where fish have been coming out.
Don't ignore the closer in areas
The margins slope off in Hodgetts and you don't need to be far out to be in 18+ foot of water.
However, like most day tickets, anglers have a tendency to fish all three rods out into the middle.
This is a mistake as I have witnessed fish move much closer in on both sides of the lake. If you're a carp fishing beginner, this will be good news to you as it means you don't need to be hitting the max range in your swim.
In fact, most of my fish from Hodgetts have come from just 11 wraps out. Fishing to the bottom of the marginal slope is a great tactic, especially when there's been a big wind on.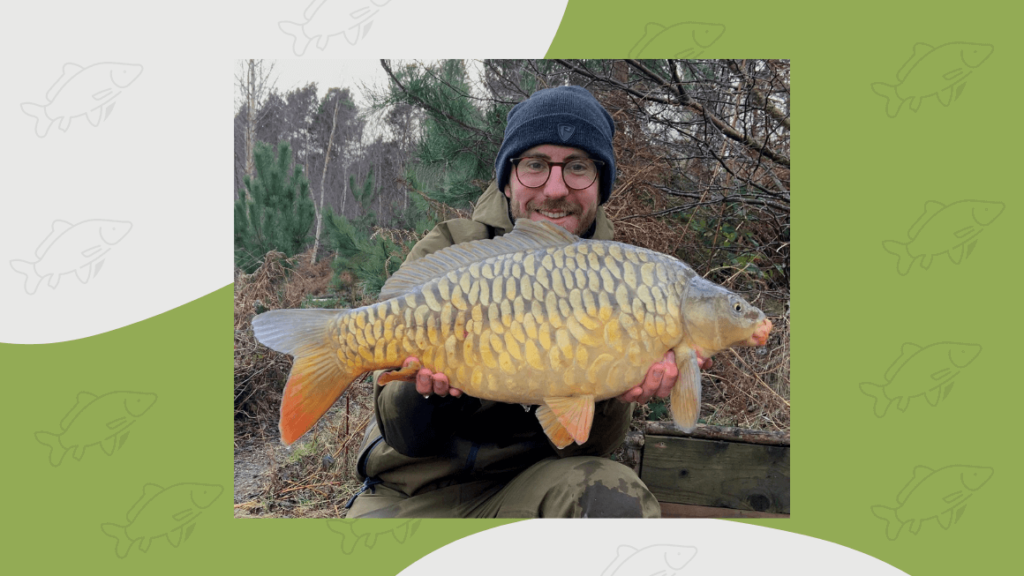 Put the bait in to keep the bites coming
Being a fairly featureless runs water, it does pay to put in some bait to attract carp to your swim.
Personally, I like to go in with a few spombs over all rods and take it from there.
As soon as the bites start to come I'll top it up accordingly. Remember, you can always add more in but you can't take it back out.
With 1000 hungry mouths swimming around the lake, you need to be prepared with bait when fishing Hodgetts. Bring plenty with you so that you can build up your swim through the session.
It's not uncommon for people to go through 10KG plus in a session.
And luckily, if you do run out, you can head back round to the Lodge and pick up some more flaked maize, pellet and boilie that these fish consume a lot of.
Be prepared for multiple hits of fish
Much to the above tip, it pays to have your preparation on point if you want to capitalise on fish in your swim.
Whenever I go to venues like this I always have spare rigs baited and solid PVA bags ready to go.
This way, as soon as I land a fish it can be unhooked and the rod can go straight back out before removing the carp from the water. Over the course of a session, this time saving really adds up.
The more that your rods are in the water, the more opportunities you'll have. This is even more important on lakes like Hodgetts where you can come across a really competitive feeding spell.
Get on the zigs
Depths of over 20 foot screams out zigs to me, particularly on the warmer days. Whilst I have not had much action on them myself, I believe other anglers do really well with zigs on Hodgetts.
There are a couple of caveats though, and that's that you can only fish one rod on zigs and no spombing is allowed over the top. That's the rules.
Quite why this is I'm not sure. When using zigs I always find using them on three rods is a more effective method, as you can gage the depths quicker.
Personally, I would find a different runs water if your idea is to use Hodgetts as a place to improve your zig game.
But if you do fish the lake and bites are hard to come by on the bottom, it's well worth flicking one out though.
Use the lake map to your advantage
Like any well-run day ticket lake, there is a lake map showing depths and features of Hodgetts lake.
This is great to use as a starting point if you are new to fishing the lake.
As I've already mentioned, it is not the most feature-filled lake. If you are looking for more underwater features to fish to, you might want to check Pettitts lake or Turners.
Either way, definitely screenshot the map below ahead of your session so that you can access it quickly and easily.
Rigs for Hodgetts Lake
I'm a big fan of keeping rigs simple and that's no different on a lake like Hodgetts.
You don't need any complicated rigs to enjoy a successful session on Hodgetts, just fish with what you're confident in and bait up accurately.
The lake is a gravel pit. From my various sessions leading around, the lakebed is fairly uniform in terms of substrate.
A drag with the lead unveils plenty of clean gravel areas and a couple of softer parts. Either way, you can get away with short, stiff-boom type rigs on Hodgetts.
Like any good runs water, solid bags are always a good tactic. Just make sure you've got plenty ready for when the action starts!
It's also worth mentioning that with the sheer amount of carp in the lake, it's an ideal water for tweaking and testing new rigs and baiting strategies.
Bait for Hodgetts Lake
These carp have been reared on Norton Disney's own house pellet and flaked maize. With that in mind, it makes sense to include both of these in your spod mix.
The guys at The Lodge will happily sell you both, and at decent prices too.
Due to the volume of carp in the lake, you are able to get a competitive feeding scenario going in your swim. Don't be afraid to put the bait in as a way to draw fish in but also keep them there.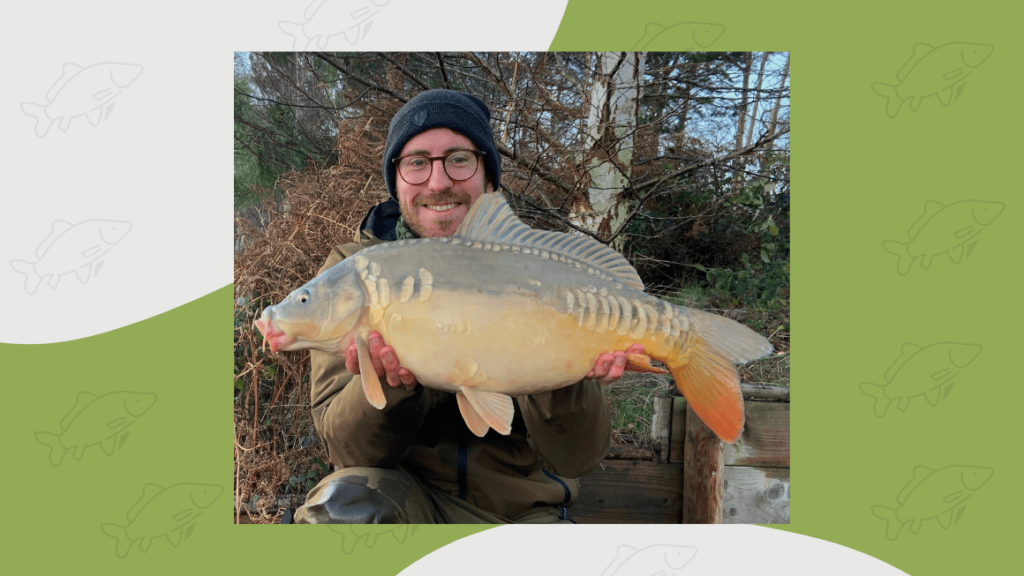 What you tend to find with lakes like Hodgetts is that once the fish move in, multiple hits of fish and double takes are on the cards.
In terms of hookbaits, just keep chopping and changing until you find something that works for you. Yellow is a very well used colour on all of the Norton Disney lakes, due to the flaked maize feeding program in place.
Personally, I've had success using small nut-based wafters from Parker Baits.
Hodgetts Lake Norton Disney FAQ
Can you drive to the swims?
No, you cannot drive to the swims or unload behind them.
Swim access is purely on foot, however there are two car parks very close to the lake where you can load your carp barrow and make your way around from.
The pathways are well laid and easy to push a fully loaded barrow, even if you like to take the kitchen sink!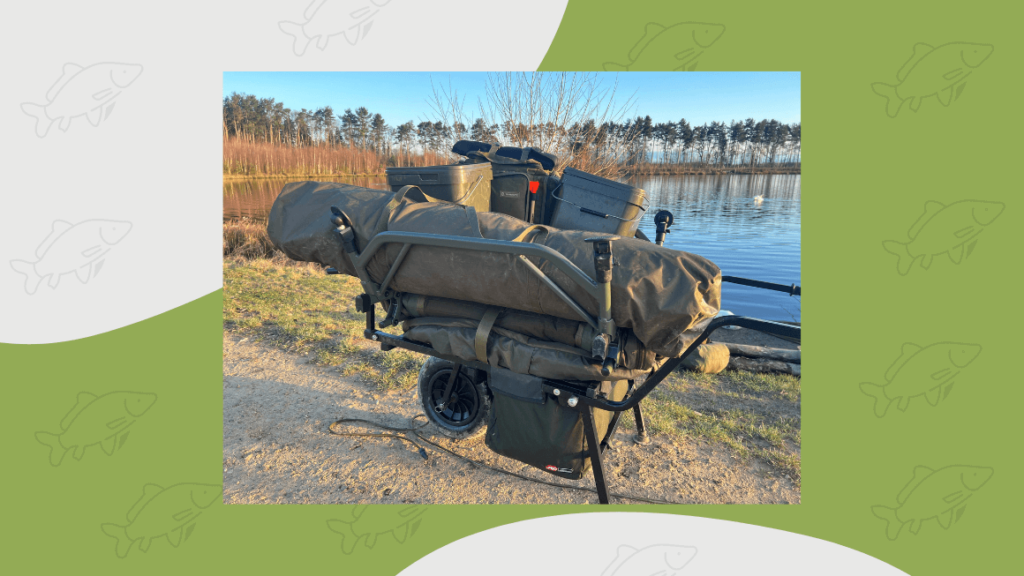 Is this lake suitable for beginners?
Yes, Hodggets lake is perfect for beginners who want some action or just to learn new tactics to add to their armoury.
It's also great for experienced anglers who might just want a bend in the rod.
How many carp are in Hodgetts?
Hodgetts Lake has been stocked with over 1000 carp, so there's plenty to go at. It's the highest stocked lake on the complex, with Stocks Lake coming in at number 2 with over 700 carp.
Do you need to be able to fish at distance?
You certainly don't need to be able to fish at distance to catch on Hodgetts.
The lake is also fairly deep around the margins
Norton Disney Hodgetts Lake Rules
You can find a full list of the Norton Disney Hodgetts Lake rules on their website here.