Looking for the best carp pellets on the market? We've got you covered. In this article, we'll highlight some of the most popular carp pellets that you might want to have as part of your bait selection for your next session.
Why use carp pellets?
Pellets are undoubtedly one of the most popular carp fishing baits. The majority of carp alive have been reared on pellets from a young age, therefore recognising them as a safe, staple food source.
Not only that, but carp pellets are packed full of good nutrients and proteins that carp crave too, so having them in your bait mix can be a massive advantage.
Like most carp baits, there are plenty of carp pellets on the market to choose from, some being better than others at certain times of the year.
Let's take a look at some of the better variations of carp pellets that you can use in your angling:
Sticky Baits Bloodworm Pellets
Top Pick
Sticky Baits Bloodworm Pellets
The original pellets from Sticky Baits. Still as good now as the day they were launched.
Pros:
Low oil so suitable for year-round use

Works well alongside all boilie ranges
View Price
Sticky Baits Bloodworm Pellets are undoubtedly one of the most popular carp pellets available today.
They are super high leakage and are manufactured to mimic the same flavours and attractants given off by real bloodworm, a natural bait so familiar to carp.
Sticky say that the key to the success of these pellets is a two-time coating process designed to ensure maximum flavour leakage.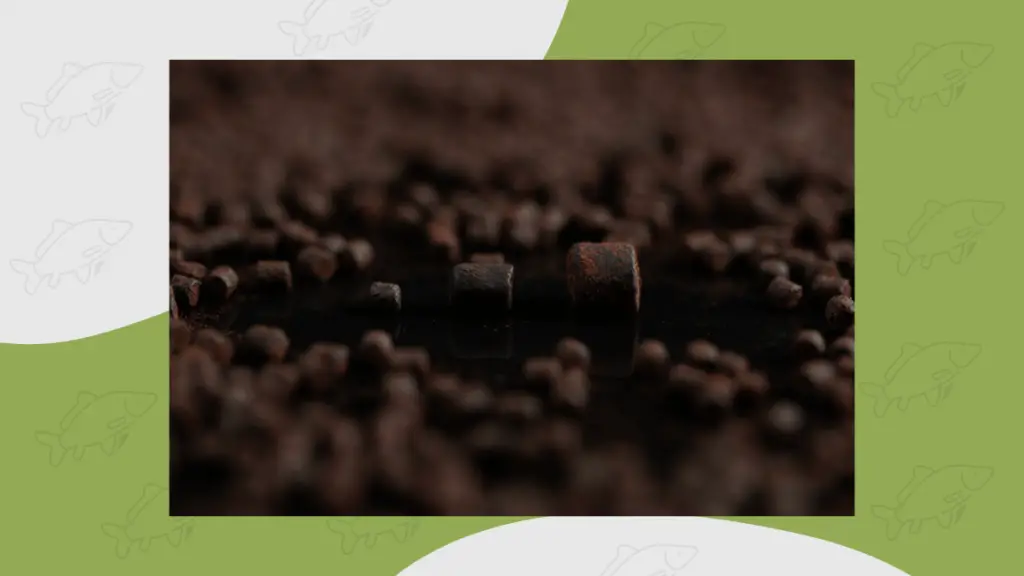 Along with with the rest of the Sticky Baits Bloodworm Range, have proven successful on waters up and down the country for the past ten years. It's for that reason that they have stood the test of time and remain a key bait for so many carp anglers in the UK.
Personally, I've had great success using these as a base mix for spodding or my solid PVA bag work (in the 2.3mm size).
Bag Sizes: 900g, 2.3kg
Pellet Sizes: 2.3mm, 4mm, 6mm
Cost Per Bag: £12.50 for 2.5kg
Mainline Response Pellets
Mainline Response Pellets
Mainline's dedicated range of pellets that perfectly matches their boilie flavours. Cell is a firm favourite of many!
Pros:
Compliments other mainline ranges perfectly

Slow dissolving
View Price
Mainline are one of the longest established bait companies, so it was no surprise to see them launch a full range of carp pellets a few years go.
Their response pellets are designed to kickstart a feeding response from carp, with high leakage content and flavours that match their famous ranges of boilies.
Flavours in the range include ACTIV-8, CELL, Essential Cell and Hybrid.
Designed to be used in conjunction with their matching boilies, the response pellets are ideal for adding to spod mixes, catapulting out in your swim or using in the edge during stalking scenarios.
They come in two bag sizes; 400g and 5kg, so perfect for day sessions or longer-stay anglers alike.
Bag Sizes: 400g, 5kg
Pellet Sizes: 6mm
Cost Per Bag: £20.95 for 5kg
Nash Riser Pellet
Best For Surface Fishing
Nash Riser Pellet
Nash's original Riser Pellets. These should be a key part of your floater fishing setup!
Pros:
Induce a surface feeding reaction

Boost attraction around your buoyant baits
View Price
Nash Riser Pellets are a slightly different twist on the traditional carp pellet.
Instead of sinking to the bottom of the lakebed, these rise in to the upper layers of the water column.
Whilst that doesn't make them great for 90% of carp angling situations, it makes them very successful for floater fishing.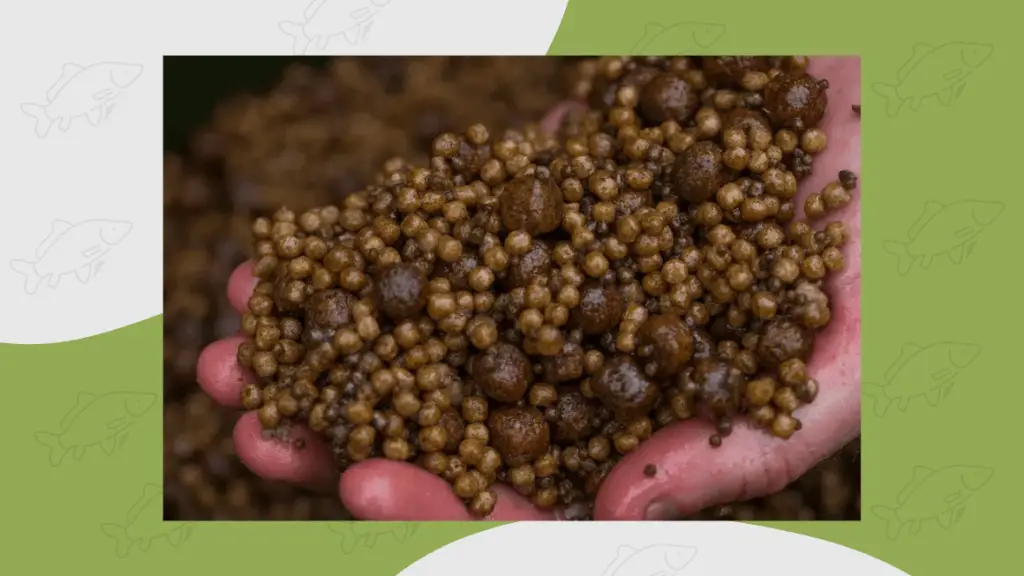 So much so that most anglers fishing on the surface will not leave the house without their trusty Nash Riser Pellet.
As an addition to floating bread or dog biscuits, Riser Pellets work by tempting carp up in to the surface layers. They're slightly smaller than traditional dog biscuits too, which helps in getting the carp confident in taking the baits.
Instigating a competitive feeding situation is vital for surface fishing and these pellets work perfectly for that.
Bag Sizes: 1.6kg
Pellet Sizes: 2mm, 3mm, 4mm
Cost Per Bag: £7.99 for 1.6kg
BP Milling Bulk Pellets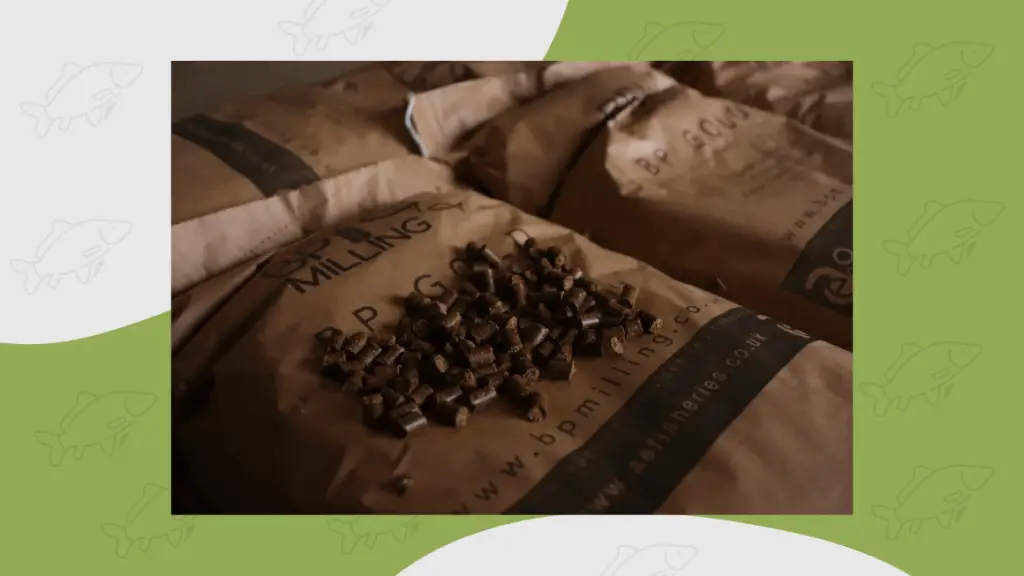 If you are looking for cheap carp bait and have plenty of storage space, you may opt to purchase high-quality bulk carp pellets direct from fishery suppliers.
BP Milling are one of the main suppliers of feed to fish farmers throughout the country.
In recent years they have enabled direct orders via their website in bulk weights from 25kg to 1 tonne!
Whilst that may sound a lot, the cost per KG is really reasonable, making it ideal if you can split the load with friends or store the pellets for a few months.
There are a couple of variations of pellet you can buy from BP Milling; Standard (25% protein) and Gold (36% protein).
I've used both to good affect and not really noticed a catch rate difference between the two. Either way they both of high-quality content.
More importantly, most of the fish bed in the UK are raised on this exact type of carp pellet, so it makes sense to include some in your mix!
Bag Sizes: 25kg, 500kg, 1000kg
Pellet Sizes: 6mm, 12mm
Cost Per Bag: £280 for 500kg
Hinders Mini Combo Mix
Perfect For PVA Bags
Hinders Mini Combo Pellets
The ultimate pellet mix for solid PVA bag fishing in my opinion!
Pros:
5 different pellets mixed into one

Offers various break down times

Perfect for solid PVA bag fishing
View Price
If you like a bit of variance in your carp baits, then it's worth trying the Hinders Mini Combo Mix.
This mix is made from 5 different individual pellets, giving you various flavour leakage and breakdown times in one bag.
I've personally used these for the past 4 years and they are the best micro pellets I've ever come across. I find them great at keeping fish grubbing around on the lakebed for prolonged periods of time.
However, my most common use for the Hinders Mini Combo Mix is for my solid PVA bag fishing. With pellets no larger than 3mm in the mix, they compact really tightly, enabling me to construct a solid bag that casts long distance with ease.
Arguably, they are not the cheapest pellets available. And it's for that reason that I tend to use them just for PVA bags, whilst using bloodworm pellets or BP Milling in my spod mixes.
Bag Sizes: 900g, 1.8kg, 4.5kg, 10kg
Pellet Sizes: Mixed (1.5mm, 2mm, 2.3mm, 3mm)
Cost Per Bag: £9.95 for 1.8kg
CC Moore Belachan Pellets
CC Moore Belachan Pellets
A very rare flavour profile that was extremely effective in the 90s.
Pros:
Ideal for all year round use

Contains feed-inducing natural butyric acid and salts
View Price
Belachan is one of the all-time great natural attractants used by carp anglers for years.
Made from natural belachan (fermented shrimp), these pellets from CC Moore have a deep shellfish smell and deep fishy taste which is sure to tempt passing carp.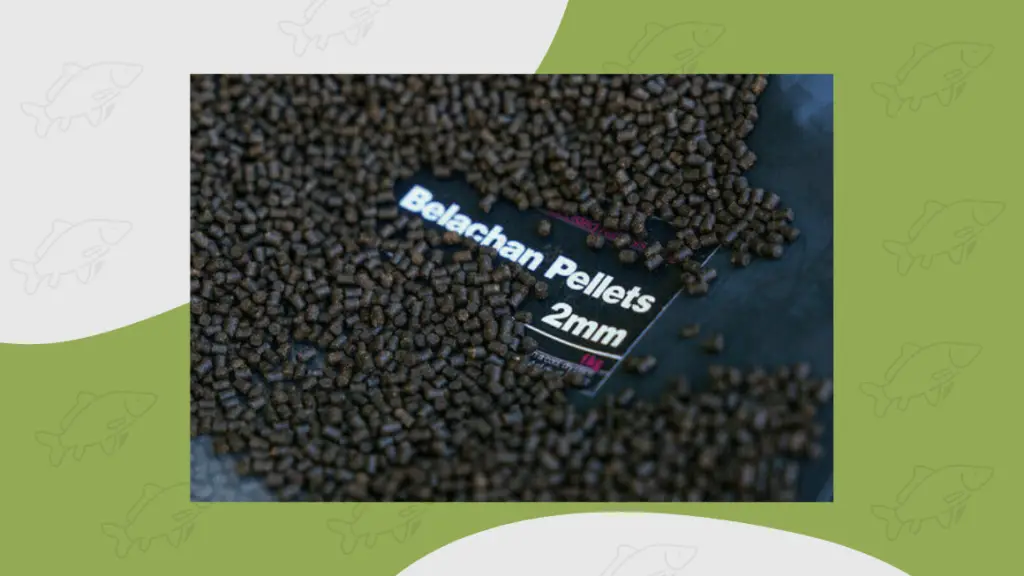 Packed with soluble attractors, they have a good leakage level in all temperatures, making them ideal for summer or winter carp fishing.
True to CC Moore's motto of 'Moore Means More' they've taken the standard belachan pellet to the next level too.
Aside from the fishy flavours, these pellets are also packed with N Butyric Acid and Salts to give them a whole other dimension of attraction!
Definitely worth a go if you prefer the fishier type carp baits.
Bag Sizes: 1kg, 5kg, 10kg
Pellet Sizes: 2mm, 6mm
Cost Per Bag: £6.75 for 1kg
DNA Baits The Bug Carp Pellets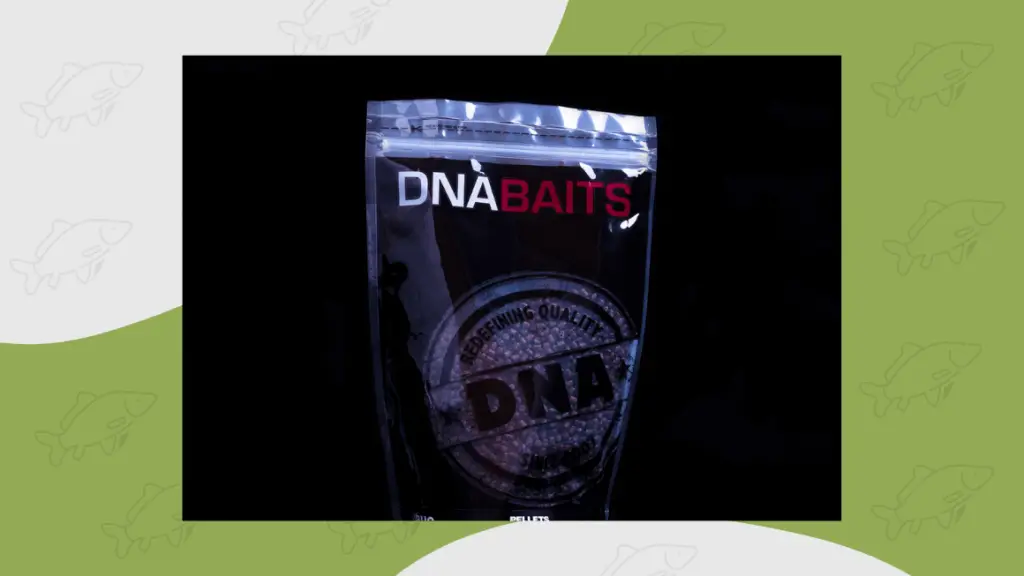 DNA Baits 'The Bug' range has been quite a hit since it launched a couple of years ago.
It's one of the only carp bait ranges to be manufactured from insect meal, giving it a more natural base than many bait ranges on the market.
From the off, their boilies were a big success, so it was great to see them launch a range of carp pellets to accompany them.
The Bug Pellets are a low oil, 38% protein pellet which have been coated in The Bug Liquid Food during the manufacturing process. Like adding any liquid attractant to your pellets, this boosts them even further, leaking instant food signals into the water ahead of them breaking down.
If you're an avid user of DNA Baits products, we recommend giving these pellets a try as part of your spod and PVA bag mixes.
Bag Sizes: 1kg, 5kg
Pellet Sizes: 4mm
Cost Per Bag: £22.99 for 5kg
Dynamite Baits Halibut Pellets
Dynamite Baits Halibut Pellets
The all-time classic marine halibut pellets from Dynamite Baits.
Pros:
High leakage oil-based pellets

A true classic carp attractor

Packed full of fishmeal

8 sizes to choose from
View Price
Dynamite Baits Halibut Pellets are widely regarded as the best pellets for carp fishing.
With high protein levels of up to 42%, they're highly digestible and desirable by carp, particularly through the warmer months.
Packed with amino acids and a naturally high oil content, they ooze attraction and have a distinctive fishy smell straight out of the bag.
Whilst the oil content is great for the warmer months, it's not so great in winter, with breakdown times taking a little longer than you can expect with water-based pellets and those with less oil content.
Like most things, you should always adapt your bait and approach to the conditions you're faced. For that reason I steer clear of halibut pellets as soon as that first frost is over.
But when the water is warm, you'll be hard pressed to find a carp pellet that's more attractive to carp!
Bag Sizes: 3mm, 4mm, 6mm, 8mm, 10mm, 14mm, 21mm
Pellet Sizes: 900g
Cost Per Bag: £7.45 for 900g
Tips for boosting your carp pellets
On more pressured carp waters, it always pays to add an edge to your baiting approach as a way of standing out against other anglers. Here are a couple of things you can do to boost any of the carp pellets we've noted above:
Mix in groundbait with your pellets
Adding a dusting of groundbait to your pellets is an ideal way to add another dimension to your mix. Groundbait has the ability to cloud the area surrounding your free offerings and draw carp down from the upper layers.
Not only that, but groundbait is ideal for adding to solid PVA bag mixes too. It fills in any air holes and enables you to create really tight solid bags that fly long distances.
Most of the pellets listed on this article can be purchased in a ground version for this very purpose. Alternatively you can do what I do and add some Hinders Salmon Fry Crumb to your mix.
Using liquids in your carp pellets
Liquid attractors are great to add to your pellets in order to give them a quick boost.
Add liquids just before casting and they'll cling to your pellets, releasing a load of attractants when dispersed into the water.
Alternatively, you can soak them for a longer period and further boost the natural flavours that will disperse as the pellets breakdown over a few hours.
Conclusion – Best carp pellets
When it comes to choosing the best carp pellets on the market, it can be confusing with how many there are available. All of the ones listed above have their placeIt can be confusing when you look at the tackle shop shelves, but hopefully we've helped
About the writer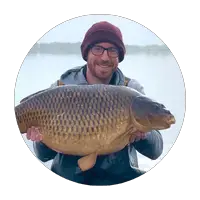 Rob W
I'm Rob, Carp Squad's main contributor. I've been carp fishing on and off for 15 years, but the bug is well and truly back at the moment. Hopefully the articles I write on here help you put more carp on the bank.