Looking for carp fishing gift ideas for your loved ones? We've got you covered!
In this article we've highlighted all of the latest carp fishing items which are ideal as gifts for those who love carp fishing.
From carpy tech gadgets to the classic pair of thermal gloves, there's something for everyone, and in every budget range too.
Use the links below to navigate to each section:
Carp Gifts Under £20
For those on a limited budget of up to £20, here are some ideal carp fishing gifts that will be well received for Birthdays or Christmas.
RidgeMonkey Thermo Mug
Every carp angler loves a brew whilst on the bank. For that reason, you can't go wrong with a new carp fishing mug. The RidgeMonkey Thermo Mug is up there with the best, keeping your tea or coffee warm for up to an hour!
I've personally received one of these as a gift one Christmas and it's been put to good use ever since!
Fox Carp Fishing Towel
Sick of your partner stealing the tea towels for their fishing trips? Why not buy them their own Fox branded carp fishing towel as a gift? Ideal for wiping off that carp slime if they eventual catch a carp.
Cygnet Bits Pouch
If there's one thing every carp angler has in common, it's that we take too much stuff. For that reason, you can't go wrong with small luggage items like the Cygnet Bits Pouch.
These can literally be used for anything, from storing leads to carp leaders and smaller items of tackle. We're sure this will be put to use if given as a gift.
Fox Cookware Coffee Maker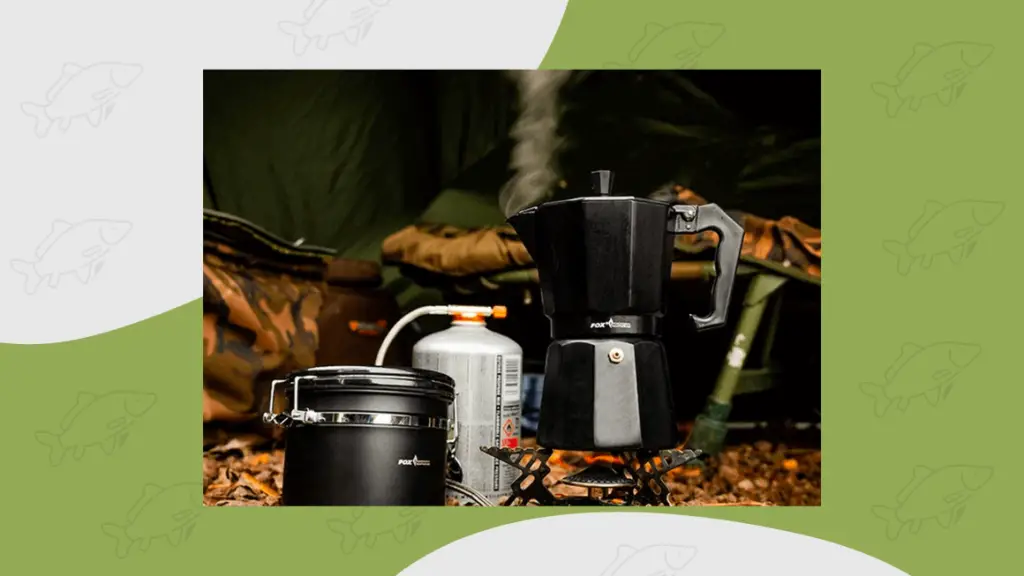 Is the carp angler in your life a bit of a coffee lover too? Why not treat them to a proper coffee maker so that they can knock up their finest mug of coffee on the bank.
These have gone down a storm since being released by Fox a couple of years ago.
Cygnet Sniper Throwing Stick
The Sniper Stick from Cygnet makes an excellent sub-£20 carp gift. Most carp anglers use boilies as bait and this will help them to bait up accurately. Given the shape of the throwing stick though, you might have to be creative when wrapping it!
Korda Kutter
Make light work of chopping boilies with the Korda Kutter. This little gadget, at just over £10 is an excellent stocking filler and one that will get plenty of use on the bank or just prepping boilies in the kitchen!
It recently ranked as number 2 on our list of the best boilies crushers.
Carp Fishing Gifts Over £50
Delkim TXI D Bite Alarms & Receiver Set
OK, this one might be way above £50, but if you're looking for the ultimate carp fishing gift, then look no further. Delkim TXI D's are considered the ultimate high spec bite alarm system which will no doubt be an upgrade for whoever you purchase them for.
Just double check they haven't already got a set first!
Cypography Membership
Keep them entertained whilst they're not fishing with the purchase of a year-long Cypography Membership. With the leading subscription service for carp fishing TV, they'll be able to improve their angling and keep tabs on some of carp angling's biggest names.
RidgeMonkey CoolaBox
Get them ready for the summer months with the new Coolabox from RidgeMonkey. These are ideal for keeping beers and BBQ food cool during the summer months or on longer sessions.
Gifts for Gadget Lovers
RidgeMonkey Multi Lite Plus
The RidgeMonkey Multi Lite is an excellent addition to any anglers kit, due to it's multitude of uses.
These nifty little torches can be used for many things, from lighting up far margins, to producing better catch photography at night.
Even if your loved one has a bivvy light or head torch, this will still get plenty of use if given as a gift.
You can read our full review of the Multi Lite on our tried and tested reviews.
Wolf Mozzi-Zappa
Invaluable for the summer months, the Wolf Mozzi-Zappa will help keep the mozzies at bay. This is sure to be a hit as a father's day gift in the middle of summer.
Saber Capsule Accessory Case
Carp anglers are taking more tech gadgets than ever fishing with them these days. Why not help them stay organised with a purpose designed accessory case? It works perfectly as an iPad stand too for watching the football whilst waiting for a bite.
Winter Warmers
Looking for gifts for the winter months or Christmas? You can't go wrong with these winter warmers that'l be an instant hit on their next carp fishing session.
Korda Beanie Hat
A classic beanie hat makes the perfect winter warmer gift, ideal as a cheaper gift for someone or a stocking filler. This iconic Korda Beanie will make your loved one stand out from the crowd whilst fishing.
Trakker Polar Fleece Gloves
There's nothing worse than fishing with cold hands. get your loved ones prepared for the cold conditions with a pair of Trakker Polar Fleece Gloves. Fingerless, green and Trakker-branded. What more do you need?
RidgeMonkey Electric Gas Canister Cover
Take their gas canister to the next level with the RidgeMonkey Electric Gas Canister. This nifty gadget is designed to help you get the most out of a gas canister and save it from freezing in the winter months. A very thoughtful gift for a carp angler.
Clothes
Trakker Core 2 Piece Winter Suit
Give the gift of a warm winters fishing with the Trakker Core 2 Piece Suit. 
If the carp angler in your life is still fishing in tracksuit bottoms and wet hoodies through the winter, their life will change with this present. 
Fully waterproof, the Core Winter Suits have amazing reviews amongst carp anglers.
Aqua Torrent F12 Jacket
Staying dry whilst fishing is essential for a comfortable session. Why not kit a carp angler out with the best carp fishing waterproof jacket money can buy? (In my opinion anyway!)
The Aqua Torrent F12 Jacket is an ideal carp gift that will get plenty of use outside of fishing too.
Trakker Reax Base Layers
Layering up is essential for them colder nights carp fishing throughout the winter. A warm set of thermal base layers will go a long way to keeping them warm.
You'll definitely receive plenty of thanks for this one in the winter months.
Stocking Filler Carp Gifts
Looking for some smaller stocking filler items or just a small gift as part of a secret santa at work? Check out these carp fishing gift ideas below:
Fortis Flipper Lighter
Things don't get much more carpy than a branded lighter. For just a few quid these are ideal stocking fillers or smaller gift for someone on a budget.
Korda Braid Strippa Tool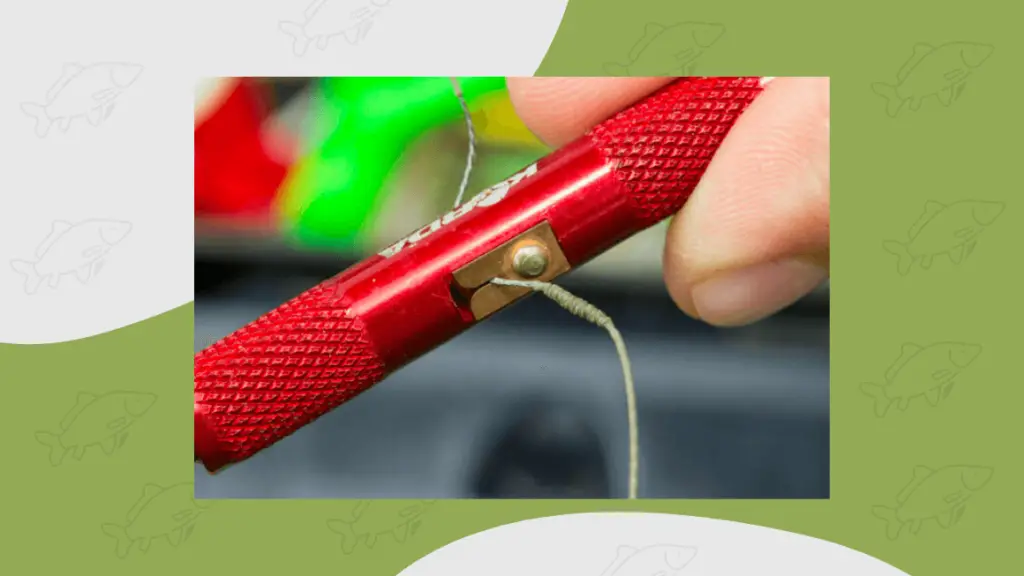 Save your carpy loved one their front teeth and gift them a Korda Braid Strippa Tool to stash in their tackle box. These nifty little gadgets make light work of stripping braid from hooklink materials. An ingenious invention by Korda that will be doubt get plenty of use.
Tips for Buying Carp Gifts
Buying gifts for carp anglers is not always easy, particularly if they have a favourite brand of if you're not sure what equipment they already have.
That being said, here are some tips to make sure that your gifts are a hit, from someone who has been given some terrible carp fishing gifts in the past. (That sounds very ungrateful I know!)
Don't buy carp gifts from Argos or Etsy
Typically any carp fishing items that you find on these sites are poorly made and are not up to the demands of modern day carp angling. I would avoid both of these for that reason.
Instead, head to your local tackle shop and ask the guys in store about gifts and they will be able to point you in the right direction. Here's something I was given once in a secret santa. Not ideal for taking fishing, but OK for storing leads in the basement!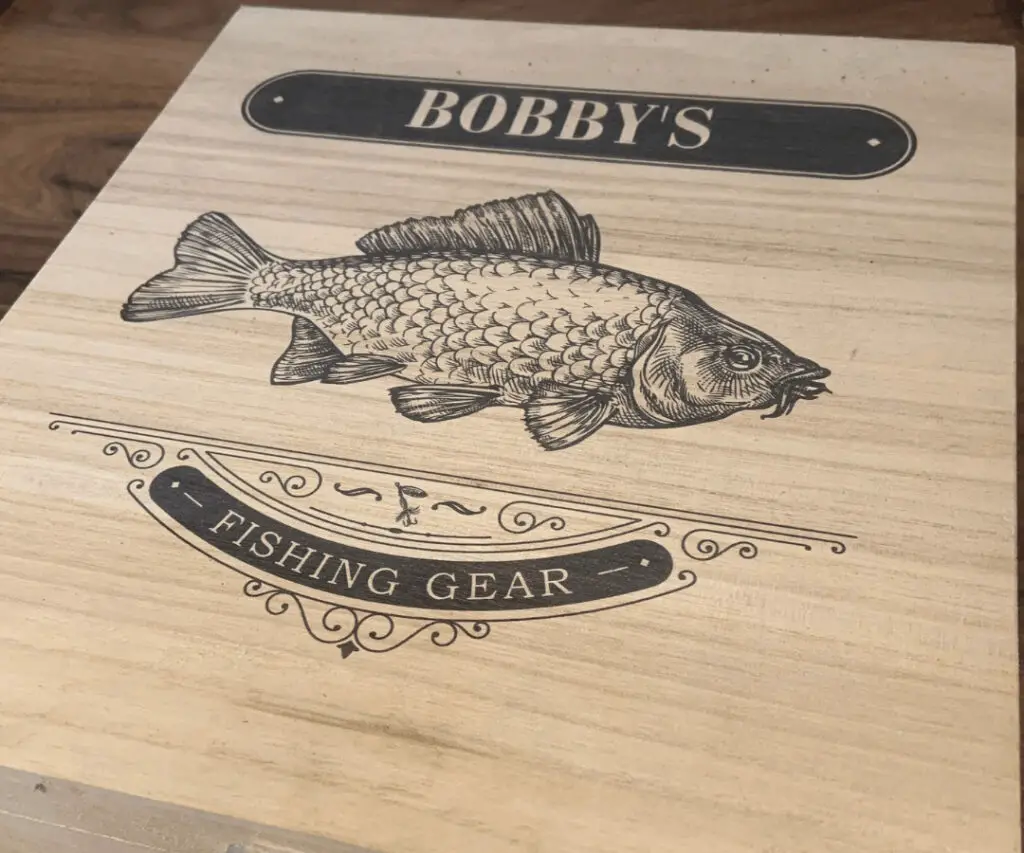 Avoid buying terminal tackle
Carp anglers can be very particular about the terminal tackle they use, tending to stick to certain items and rigs that have worked for them in the past.
For that reason, I would steer clear of any terminal tackle items such as hooks, swivels, hooklink materials etc. Instead try to opt for gifts that will get some use whilst fishing but also doing other activities too. That's why clothes are always a winner!
Check their favourite brands first
Carp anglers have favourite brands and can be very weird about mixing and matching. Try to get a sneak peak at their gear to see what brands they use for luggage, clothing etc. Stick with that and you'll be on to a winner.
About the writer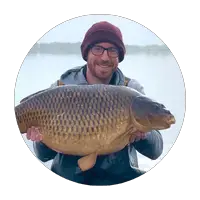 Rob W
I'm Rob, Carp Squad's main contributor. I've been carp fishing on and off for 15 years, but the bug is well and truly back at the moment. Hopefully the articles I write on here help you put more carp on the bank.