Carp fishing has grown in popularity in recent years, and lucky for us Brits, the amount of day ticket carp lakes in the UK has grown exponentially too.
But finding them isn't always easy. Fishery owners aren't the best at putting themselves out there and you can quickly get lost in a trail of outdated information about the carp lakes near you.
Luckily, we're here to help you in your search for a decent day ticket lake in your area.
Introducing the best day ticket carp lakes list
Over the past few months, we've been putting together our carp lakes near me guide to help anglers looking to branch out and try new lakes in their surrounding areas.
Whether you're looking for a secluded, windswept gravel pit or a bend in the rod at a local commercial, we're sure there is something for you in this guide.
We're still working on this
You may notice that some areas of this guide are greyed out. That's because we're currently working on them to ensure that we provide you with the best possible advice for the carp lakes near you. Please bear with us!
Why I created this guide of day ticket carp lakes in the UK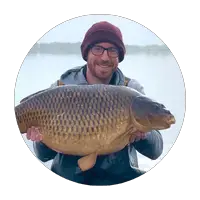 Having moved from Liverpool to Leeds, I wanted to find some venues close to me to catch some decent carp.
Unfortunately during my search for lakes, it was clear that most of the information online was old, or local lakes were run by angling clubs where you needed to know someone local to get a ticket.
What I really needed was a single source of information where I could see all of the day ticket lakes in the region and how I could go about fishing them. (Plus a few tips for my first visit!).
Carp lakes by region
Click the images below to explore local carp lakes in your region of the United Kingdom.
South West Carp Lakes
The South West of the UK is well-known for it's picturesque countryside and shore-lines. Luckily, if you're based in that area, you have some good carp fisheries to choose from too.
There's something for everyone when it comes to carp fisheries in the South West. Whether you're looking for a lakeside lodge holiday or a challenging day ticket, there's plenty to choose from.
One venue in particular worth checking out is Todber Manor. With 11 lakes totalling twenty eight acres, including 4 specimen lakes, you can fish for carp of up to 40lb+ for the price of a day ticket.
Click the image below to view the full list of carp lakes in the South West.
Devon
Cornwall
Dorset
Somerset
Wiltshire
Gloucestershire
South East Carp Lakes
The South East of the UK is undoubtedly one of the best places to catch big carp in the UK. Anglers travel from far and wide to fish here, and it's no surprise why.
This region is home to the famous Linear Fisheries. With 14 day ticket waters to choose from at Linear, you have the chance to fish for some of the UK's most prized carp.
Gin clear gravel pits are commonplace in the South East, which tend to produce some of the darkest, scaliest carp in the UK.
Click the image below to view the full list of carp lakes in the South East.
Oxfordshire
Hampshire
Kent
Buckinghamshire
West Sussex
Surrey
East Sussex
Berkshire
North West Carp Lakes
Unfortunately, the North West is not known for it's big carp fishing scene. There are plenty of anglers, but not enough good day ticket lakes! For that reason, you tend to find many anglers from this region heading down south.
However, if you're looking for a challenge, there are some decent carp to be had. (Unknown ones too!)
The North West, in particular Cheshire, is home to some fabulous low-stocked meres. A campaign on large waters like this can often throw up the odd surprise. Not only that, but as us Northeners say, a 30lb northern carp is much more special than a Southern 40!
Other than heading into Cheshire, Liverpool and Manchester offer some excellent urban carp fishing. Grabbing a scope and heading to the local parks is a great way to fill an evening and good carp can often be caught too.
Click the image below to view the full list of carp lakes in the North West.
Merseyside
Cheshire
Cumbria
Lancashire
North East Carp Lakes
Like the North West, the North East isn't famed for it's carp angling either. In fact, I personally meet lots of lads from the North East that travel south to Yorkshire to experience the carp fishing in that region.
That being said, it's not all doom and gloom up in the North East. Venues such as Tees Valley Lakes are making a name for themselves, with a host of five lakes, stocked with some great looking carp for the future.
If you're looking to stay close to home in the North East and try for some local carp, check out our full list of carp venues in County Durham; Tyne and Wear and Northumberland.
Click the image below to view the full list of carp lakes in the North East.
Tyne & Wear
Northumberland
County Durham
East of England Carp Lakes
The East of England is up there with the South East when it comes to fishing for big carp.
Essex his home to a handful of the biggest brands including Korda and Nash. As such, carp fishing in Essex has grown in popularity and day ticket lakes have sprung up to fulfil demand.
Take Berners Hall for example. This place offers some of the most prolific day ticket carp fishing in the country, with 20 40lb+ carp to go at and over 150 30lb fish. – It really doesn't get much better than that on a day ticket.
Elsewhere in the region you've got Cambridgeshire, Hertfordshire and Bedfordshire where you'll have no problems finding good carp waters to fish for carp over 40lb.
The East of England is definitely the place if you're looking to catch a new personal best!
Click the image below to view the full list of carp lakes in the East of England.
Cambridgeshire
Essex
Hertfordshire
Bedfordshire
Suffolk
Norfolk
East Midlands Carp Lakes
The East Midlands offers some of the most vast countryside in the UK, and some excellent carp fishing to go with it too.
Northamptonshire is probably the jewel in the crown of this expansive region. With big fish water Bluebell Lakes offering the chance of 60lb + fish and plenty of 40's to back it up. Not only that, but you've got the river Nene running through the county which offers some spectacular river carp fishing if you prefer to angle for unknown monsters!
Lincolnshire remains an up and coming county for carp fishing, easily accessible from both the North and South via the A1. It's home to the recently opened Norton Disney, which is already on the way to becoming one of the most popular carp lakes in the UK.
As far as regions go, anyone fishing the East Midlands really is blessed with a variety of lakes to suit any style of carp fishing.
Click the image below to view the full list of carp lakes in the East Midlands.
Northamptonshire
Lincolnshire
Leicestershire
Nottinghamshire
Derbyshire
In-depth Lake Guides for East Midlands
Looking for more in-depth guides for day ticket lakes in the East Midlands? Check out these links below.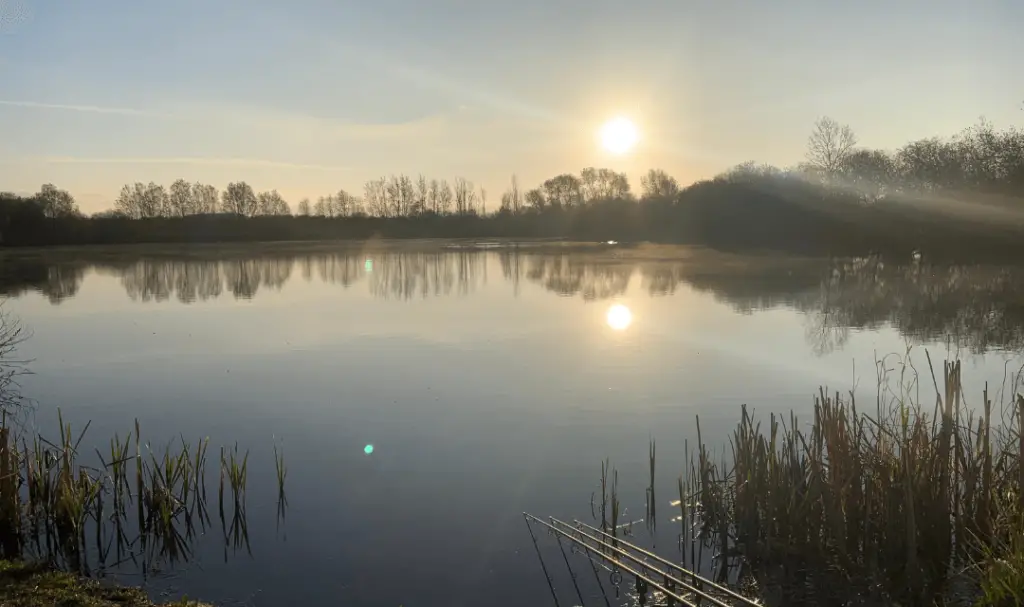 A1 Pits is a complex of 6 lakes nestled between the A1, the East Coast…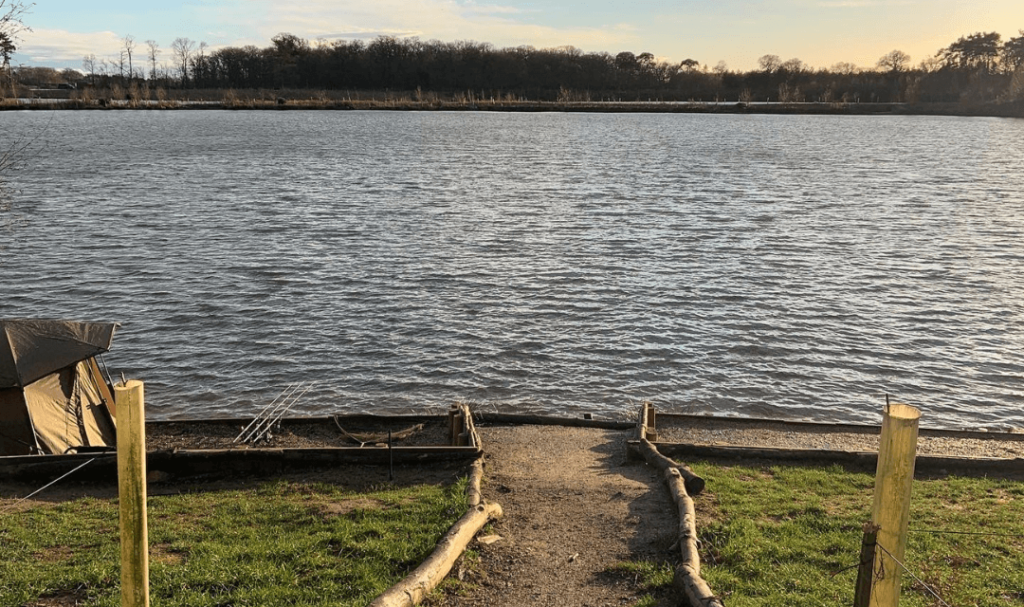 Hodgetts lake is one of six lakes on the prolific Embryo Angling Norton Disney Complex….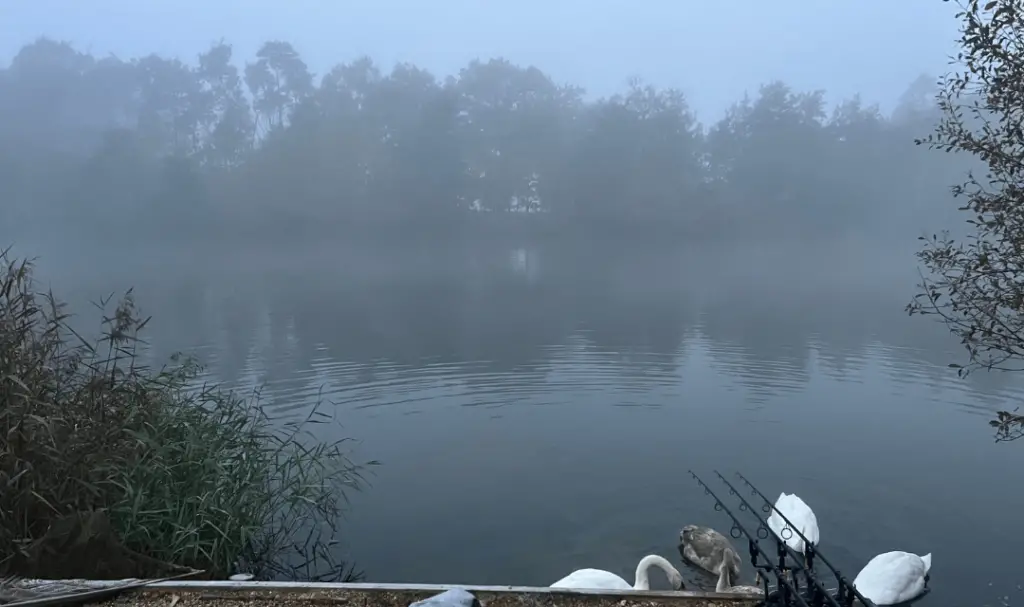 Stocks Lake is the smallest of the six lakes on the relatively newly-opened Embryo Angling…
West Midlands Carp Lakes
The West Midlands is one of the most populous regions of the UK, and as such there are plenty of anglers looking for day ticket venues.
If you know where to go, there are plenty of venues to catch a PB in this region.
Shropshire is probably the most popular when it comes to carp fishing. this is due to the prevalence of RH Fisheries, home to The Monument Lakes and a host of other day ticket venues.
You've also got the legendary Cuttle Mill in this region. Whilst it's only a small pond, and earmarked for disruption due to HS2, it's an excellent slice of carp fishing history that you can access on a day ticket.
There are plenty of day ticket venues to go at in the West Midlands, and you have central access to a few other regions too.
Click the image below to view the full list of carp lakes in the West Midlands.
Birmingham
Warwickshire
Staffordshire
Worcestershire
Shropshire
Herefordshire
In-depth Lake Guides for West Midlands
Looking for more in-depth guides for day ticket lakes in the West Midlands? Check out these links below.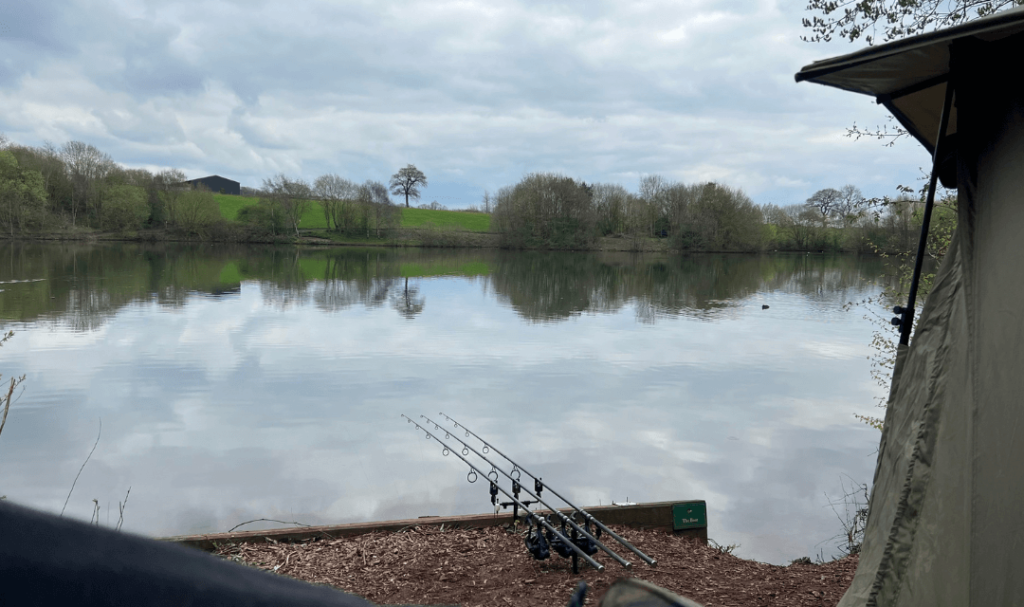 Esnes Quarry is a mature, 18 acre ex-sand and gravel pit nestled in the the…
Yorkshire Carp Lakes
Whilst Yorkshire might not have the historic big fish of the south, the region has seen great development in terms of carp venues over the past 15 years.
As the largest region in the UK, it encompasses four counties, each offering a range of carp fishing venues to suit various angling styles. No matter whether you're a river rover or a fan of quaint carp lakes with fish few and far between, Yorkshire has everything.
Personally, I kickstarted my Yorkshire carp fishing journey four years ago and haven't been out of the region since, which I think says a lot!
West Yorkshire in particular has some great carp fishing venues, home to the famous Erics Willows (now known as The Approach) which holds carp over 60lb, including the Yorkshire record! There are also some excellent urban carp to be caught in the Leeds-Liverpool canal if you fancy channeling your inner Alan Blair!
The up and coming Yeadon Tarn is also worth a shout too if you fancy your chances catching a 30lb+ park lake scaley!
Click the image below to view the full list of carp lakes in Yorkshire.
East Yorkshire
South Yorkshire
North Yorkshire
In-depth Lake Guides for Yorkshire
Every now and then when we have visited a day ticket lake in Yorkshire multiple times, we'll put together a full venue guide. These are not just overviews, but hints and tips to help you get the most from fishing the venue.
Here are our in-depth guides for Yorkshire: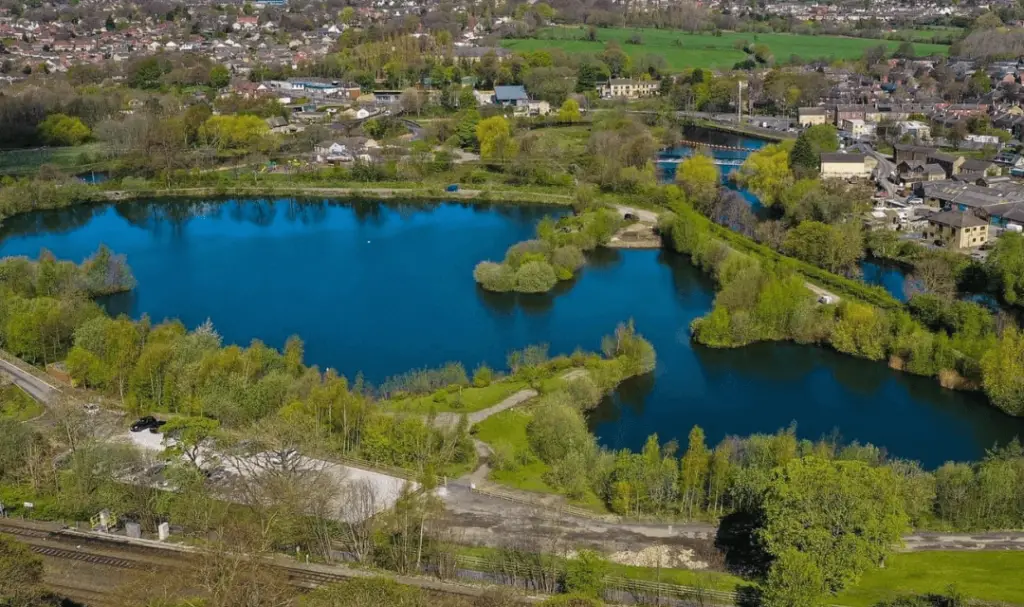 Ladywood Lakes is well-known amongst the Yorkshire carp fishing community, but fast gaining a reputation…
The Approach Fisheries is a complex of two lakes in Leeds, home to some of…
Yeadon Tarn is a 20-acre park lake in Leeds, stocked with 600+ carp from low…
---
Frequently Asked Questions
Do all of the venues allow night fishing?
In this carp lakes guide, we will list some venues that are just days only. Where we can gather up-to-date information, this will be listed under the venue's details. However, we recommend double checking with the venue ahead of booking or turning up at the lake.
Will I be able to find runs waters near me on this guide?
Yes, it it's not just big carp lakes that we are listing on this guide. We have tried to be as inclusive as possible and include carp fishing venues that compliment different styles of angling. We have tried to keep it to day ticket lakes though so that all venues listed are accessible.
Are these carp fishing lakes accessible to all?
Yes, we have only tried to list only carp fishing lakes that can be accessed on a day ticket. However, please bare in mind that day tickets can often change to membership and syndicate, so please double check by contacting them ahead of your fishing trip.
About the writer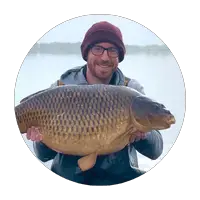 Rob W
I'm Rob, Carp Squad's main contributor. I've been carp fishing on and off for 15 years, but the bug is well and truly back at the moment. Hopefully the articles I write on here help you put more carp on the bank.