Want to continue carp fishing without needing to spend hundreds on bait for your weekend session? This week we check out cheap carp bait which can still bank you some carp but also save you some money along the way.
The cost of living crisis is in full swing, and to top is all off, our sport if one of the most expensive around when it comes to gear and bait.
Carp bait companies are feeling the squeeze and steadily increasing their prices, making it feel we're shelling out hundreds for a weekend session.
In this blog, we highlight some of the more budget carp baits which you can use in comparison to the expensive tackle shop brands. Let's get started.
Pidgeon Conditioner as a cheap carp bait
Pidgeon Conditioner is a mixture of micro seeds and grains, packed full of flavour and protein which make this an excellent cheap carp bait.
Much like expensive branded carp particles, there are all manner of seeds in pidgeon conditioner. This gives you plenty of variance in your spod mix which is ideal for keeping carp grubbing around on the lakebed.
Available in 20kg sacks from most pet stores, it's easy to prepare by simply soaking it overnight in boiling water. You can add you own flavours and additives at this point too.
Due to the dry nature of the seed, once boilied, pidgeon conditioner typical swells up to produce around double the amount for usable bait. Perfect when pre baiting for carp!
A 20kg dry sack that you can purchase online for around £25 will typically give you around 40kg of bait when it has been properly prepared. That's an excellent cost saving when compared to pellets and particles sold by carp brands.
When it comes to buying pidgeon condition, you'll notice that there are a few variations to choose from. Most anglers recommend going for the Aniseed version, otherwise known as Red Star.
Vitalin Original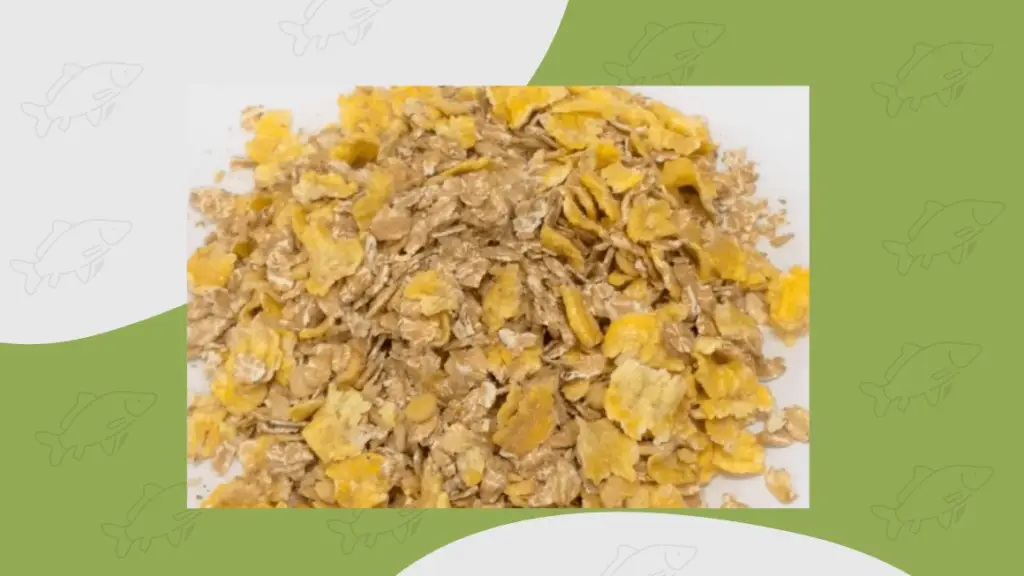 The best cheap carp baits are the ones that double in quantity once prepared, giving you more bang for your buck.
Vitalin Original is specifically made as a working dog food, but it just happens to be a great carp bait too. – Don't worry, it doesn't smell anything like wet dog food either!
If you've never seen Vitalin before, it's kind of similar to muesli. By boiling it in water overnight, you're left with a cloudy, sloppy mixture which is excellent as a spod mix.
Like pidgeon conditioner, Vitalin doubles in mass once prepared. Typically a 15kg dry bag will give you around 30kg of usable bait for a session. Not only that, but you can adjust the consistency too, to suit your angling style.
If you're looking for a sloppy mix that'll cloud up the water column, add more water. If you want to fire it out into moulded balls or use it with a method feeder, add less water during preparation.
Whilst you can use Vitalin on it's own, we recommend mixing it with pidgeon conditioner or other particles to give your mix a bit more variance.
Bulk Buy Carp Pellets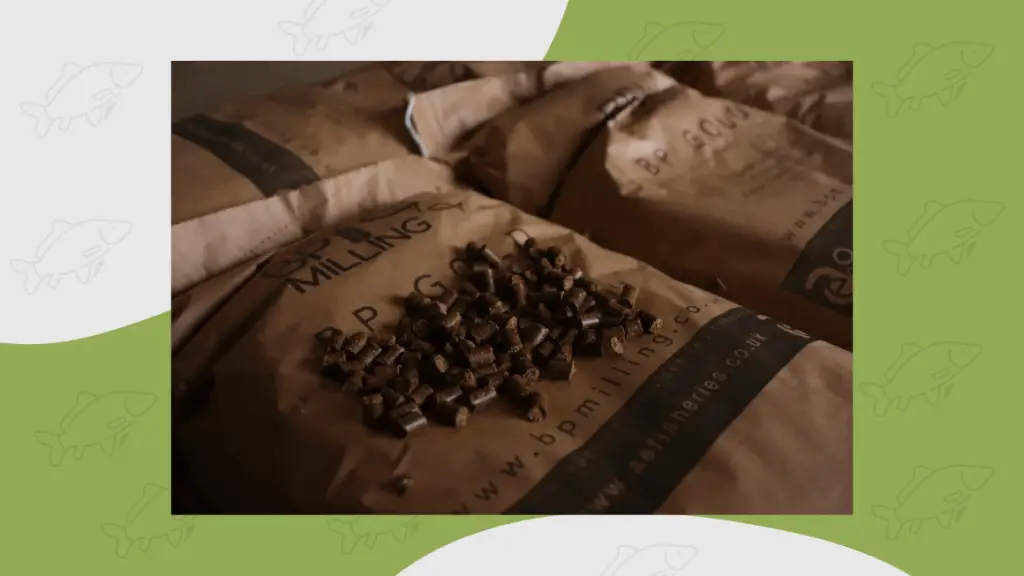 If you're not a fan of preparing seed and muesli mixes like the ones above, you can spend a little more per kilo and bulk buy carp pellets instead.
There are a few companies online which sell bulk sacks, specifically designed for fishery owner's feeding programs.
As an angler you are able to purchase these yourself, and they are much cheaper than branded bagged up pellets that you buy from the tackle shops.
BP Milling is one of the main distributors, supplying carp venues up and down the country. These are the pellets which most carp have been raised on from a young age, so don't be fooled by the tackle shop brands.
The obvious downside here is that you do need to purchase a decent quantity to make it worthwhile in terms of the cost per kilo. If you can get a few mates together to split the cost of a few sacks then this route is ideal.
Alternatively, ask your local fishery owner if he will invest in a pallet load which he can then sell on to people fishing. That's what my local park lake Yeadon Tarn does.
Members get cheap bait and the owners know that good quality feed is going into the lake. It's a win-win.
Particle Baits
In the grand scheme of cheap carp baits, prepared particles do still remain a cost effective option. Despite them creeping up in price, they are still cheaper than the cost per kilo of just using boilies.
If you've never used particles, I urge you to do so. Not only are them more cost effective than boilie and pellet fishing, carp love them too.
In the summer months, there is not much more enticing than a bed of particles that keep carp sifting through the lakebed.
There are plenty of suppliers of particles too, each providing various mixes and flavours to suit your preference.
Personally, I like to head over to eBay to buy my particle baits. On there you are more likely to find smaller businesses and one man bands who are cheaper than the mainstream brands.
That being said, Monster Particles also ship via eBay, and you can often pick up their carp bait deals for Tier One and other mixes.
Bread – Blitzed & Crumbed
Bread has made a bit of a resurgence on the carp scene in recent years with the exploits of Alan Blair and 'Bread Bomb Business'.
Make no mistake about it, bread is an excellent carp bait. However, with the growth of commercial carp baits, as anglers we seem to use little of it in our everyday mixes.
Looking back to the mid 90s, bread was well-used as a cheap addition to groundbait mixes. And with the average cost of a white loaf around 50p, it still represents excellent value for money.
Simply blitz a few loads in a blender and you're left with a crumbed mix which will be a great bulk up for your spod mix or stick mixes.
Bread has a tendency to flutter down through the water column, so it's also ideal for spombing over zigs when the conditions are in your favour.
Condensed Milk
Condensed Milk is an excellent alternative to the mainstream liquid attractants for carp fishing that are increasing in price.
Available from all supermarkets for around £1 a can, condensed milk can be added to your spod mix to create a cloud of attraction that follows your free offerings down to the lakebed.
Not only that, but condensed milk is known to be a great as a hookbait soak too.
I think it was Adam Penning that I seen once mixing it with Bailey's Liquor to give his baits a creamy aroma.
Mark Pitchers is known to use it to great effect as a watered-down bait soak ahead of his winter sessions to.
And from the look of his catch reports, it certainly works! At the price of just £1 a can, condensed milk can be a great addition to your baiting regime without breaking the bank.
Consider Cheap Boilies
Whilst it's a good time to save a few quid, we all want to use high-quality protein baits too.
Boilies are always going to be the winner in this regard, so it pays to shop around and try some lower cost brands or pick up some carp bait bundles.
More often than not, they're all using similar base mix ingredients anyway, so the difference in finished quality doesn't vary too much.
You've got to remember, the larger companies are very well-marketed. Not to mention large overhead costs and margins that they need to make for selling via tackle shops.
Alternatively, try out cheap boilies by smaller brands that deliver direct to the you or local guys who are rolling their own baits and selling around your local lakes.
Personally, I've used a local lake owner to roll my baits. Whilst they weren't the cheapest boilies, they were significantly less than the tackle shop brands and my catch rate didn't change one bit. A major plus was the money saving, but also being able to request slight tweaks here and there.
Here are some that you can try:
Swirl Baits
A relatively new brand is my local Yorkshire region. The range is growing steadily and I personally know a few lads who are catching really well from established venues using their bait. At £35 for 5KG, they're not the cheapest, but certainly a decent saving vs. Sticky Baits and Mainline etc.
S.C. Baits
Another group of local Yorkshire lads who are rolling two bait ranges that are much cheaper than the tackle shop brands. S.C. Spicy Fish is well-renowned by those who fish carp lakes in West Yorkshire and has caught some of the biggest carp in the area. Join their Facebook group and check out the recent catch reports.
About the writer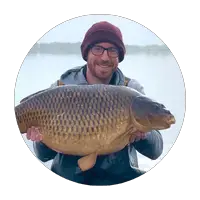 Rob W
I'm Rob, Carp Squad's main contributor. I've been carp fishing on and off for 15 years, but the bug is well and truly back at the moment. Hopefully the articles I write on here help you put more carp on the bank.