Make no mistake about it, carp can be caught all year round. But if you've already blanked through the winter, you'll soon realise that there are certainly best months for carp fishing UK.
Carp are cold-blooded creatures, responding heavily to changes in water temperature. And with suddens cold snaps regular in the UK, it is not uncommon for lakes to shut up shop completely!
But on the flip side, they can switch on as fast as they switch off. That's exactly why you can experience an excellent days fishing throughout the winter on them freakishly warm days.
However, looking at the calendar as a whole, some months are certainly better than others.
So if you're looking to plan a few carp fishing trips that might actually give you a chance of a fish, here are the months you should be looking at.
March
March is an excellent time of the year to go carp fishing. It's officially the start of Spring and the water temperatures should have really started to warm up.
As a result, you'll find the carp more active and moving around the lake. Swims that may have appeared lifeless throughout the past six months will start to become occupied by carp.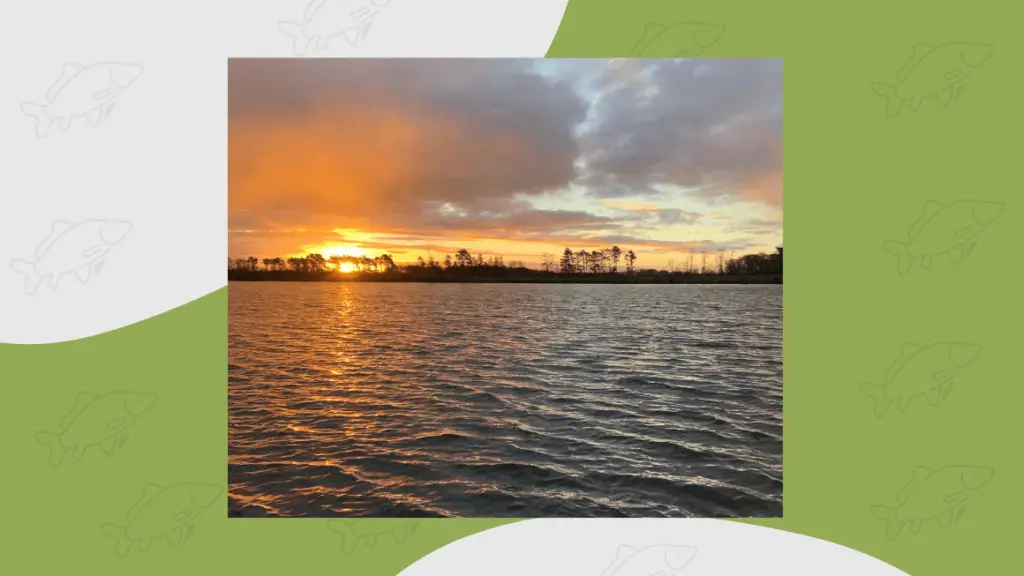 Naturally, carp will really start feeding throughout the months of March, after eating sparingly throughout the colder months. Typically, if you find them and feed them, you have a great opportunity at catching multiple fish.
Tips for fishing in March
Spend plenty of time finding the fish. They will be more active but not quite as mobile as they are in the warmer months to come.
Bright hook baits can help entice carp that may be feeding sparingly.
Don't overdo it on the bait too early. Remember, you can always put more in but you can't take it back out!
April
Depending on how the weather turns out, April can be really hit or miss. In past years, we've had our first 'hot' day in April, which can kickstart lakes into life.
On the other hand, you can still get them brisk winds and a slight chill in the air, with fish sitting off the back of it.
Either way, this month has to be included as one of the best months for carp fishing UK, as you just don't know how things will pan out.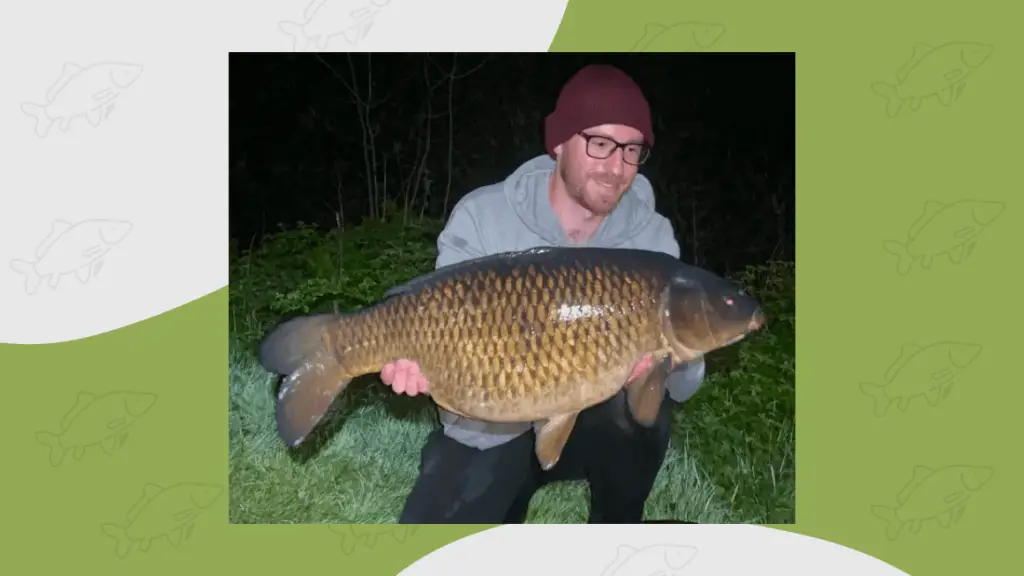 One things for sure, one bit can quickly turn into multiple hits of fish with the small windows of opportunity. With that in mind it pays to be prepared with rigs and bait that you can get back onto your spots fast!
Tips for carp fishing in April
Be prepared for all eventualities, as you just don't know how the weather might kickstart things in the month of April.
Keep an eye on the upper layers and don't hesitate to try surface fishing or zig rigs for carp in the upper layers.
If you're boilie fishing, you might want to start thinking about switching over to fishmeal boilies as the water warms up
Start baiting up some spots for the month ahead so that carp become accustomed to particular parts of the lake.
May: My Best Month for Carp Fishing UK
I absolutely love the month of May for carp fishing. I feel like this is the month that you really start to see lakes and the surrounding wildlife some to life.
Carp are always in excellent condition and they're usually up for a big feed during this month. It pays to be prepared with bait, and don't be shy about putting it in either.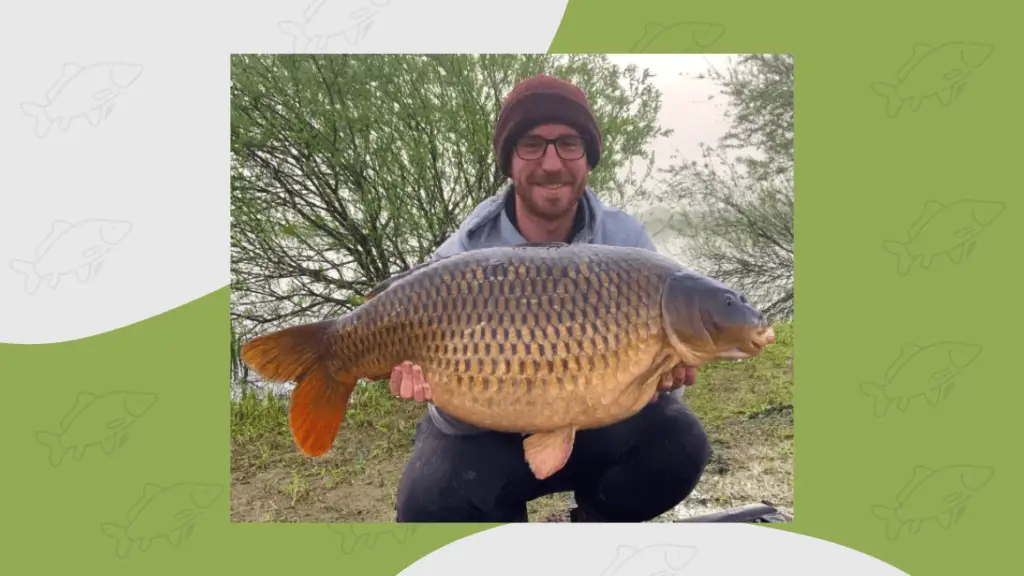 During May the carp are always really mobile, so you can often spot opportunities all around your venue. Even if you can't get on the fish initially, you can always set traps in likely looking zones that they may show up in.
Coming off the back of March and April, there are still big winds sweeping across the UK in May. As a result, the fishing can be electric on larger pits that respond to wind. Get on the end of a South-easterly if you can!
Carp fishing in May tips
Minimise your kit and travel light. The fish can be very mobile in May, and it pays to move with them if you have the opportunity.
Get up early and watch for signs of carp jumping as they give away their location.
Always have your floater
August
I've purposely missed June and July off the list, skipping straight to August. The reason? June and July are two months when carp spawn in the UK.
As a result, this can lead to incredibly frustrating weeks, where it's probably best to hit the golf course rather than you local lake.
August on the other hand, can be prolific and deserves to go on our list of best carp fishing months. During August, the carp have typically got their spawning out of the way. They're usually up for a big feed and multiple hits of fish can be on the cards.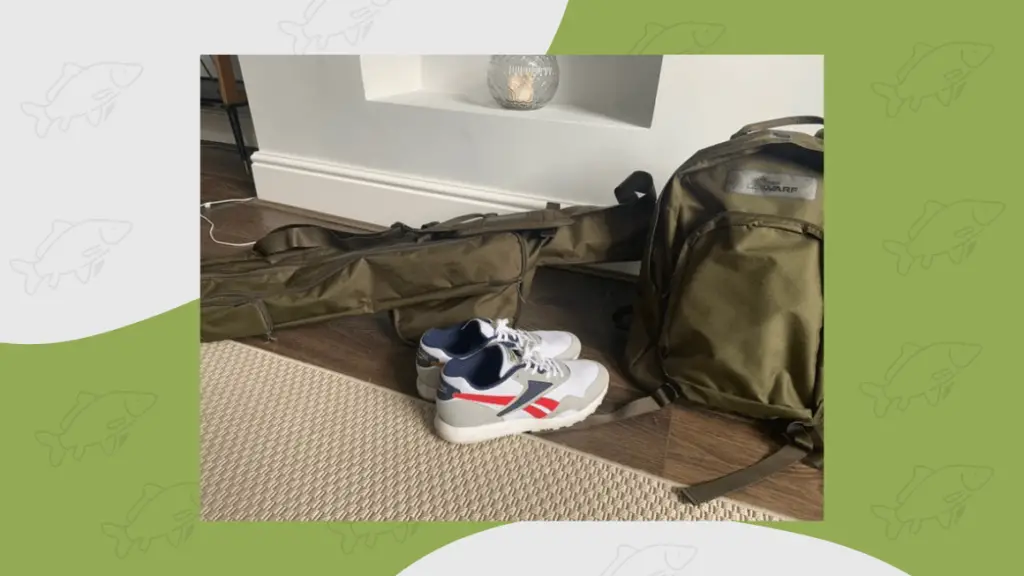 After a stressful spawning period, they might not be in their best shape though. August can see fish down in weight and full of battle scars.
During this month, we typically have a few hot days early on. If you're looking to get out stalking or surface fishing, August is definitely the best month for that!
August carping tips
Pack your surface fishing gear as the carp can often be found slurping off the top.
Don't be afraid to use lots of bait. The carp are usually hungry, particularly if they have recently spawned.
Particles and high-oil carp pellets are well worth having in your spod mix.
September
Autumn is often referred to as 'big carp season'.
The fish will have really started piling on the pounds now after a few months post-spawning feeding.
Carp typically go through periods of heavy feeding in September, as they respond to the drops in water temperature too.
But it's not all just bottom bait fishing in September.
The weather can be quite hit and miss. We normally get at least a day or two of warm weather in September. This is an ideal time to dust off the surface gear for one last time and pick up some carp off the top.
You'll also notice drastic changes in the lake and surrounding environment during September. Lakes full of weed will be much more fishable, and targetting dying weed beds and lily pads is a great tactic at this time of year.
Time for carp fishing in the month of September
Target weed beds and lily pads as they begin to die back and release natural foods.
Pay extra attention to the concealment of your carp rigs as the water clarity improves.
October
Carp fishing in October can be prolific to say the least!
Often the last month of real activity before the carp's metabolism begins to slow down and they go into their winter slumber.
One thing you may start to notice at this time of the year is fish only coming out of certain areas of the lake. As the colder weather comes in, they begin to shoal up and often spend more time in the deeper areas of the lake.
A prime example is my local park lake Yeadon Tarn. By October, the shallows look pretty lifeless, and the majority of the stock begin to show and be caught in the deep central bowl.
With this in mind, it's key that you get on the fish during the month of October. Try not to rely too much on setting traps and waiting for the fish to come to you.
My tips for October carp fishing
Go big on high-protein baits such as boilie and pellets. The carp are often seeking this food out as they bulk up for the winter months ahead.
Keep an eye on the water at first light to identify them hot swims.
Choosing the right venue depending on the month/season is key
It's all well and good discussing the best month for carp fishing, but the reality is, every venue is different.
Only with time spent on your chosen venue will you be able to understand how the carp react to certain weather conditions in different months of the year.
There are lots of things that can impact this too. Coverage around the lake, snags, islands and lakebed structure to name a few.
All of these are factors which when combined with weather patterns, can determine where the carp are in your venue and if they are up for a feed.
Take large, open pits for example. More often than not, they respond positively to warm South Westerly winds throughout the entire year. You can bet your house that there will be carp in the North East corner if there is a big chop on the lake.
Take that same wind on a smaller, tree lined venue in a valley though and it's a completely different story.
And that's the beauty of carp fishing on different venues. You're forever building up a picture of where the carp might be and how you can catch them throughout the year. If you're looking for some new carp lakes near to you, check out our guide to carp lakes in the UK.