Next up on our Tried & Tested reviews is the Trakker Big Snooze Plus Review. After 4 years of use, I'm in a great position to give you my thoughts on this ultra-light and warm sleeping bag from Trakker.
The Big Snooze is one of Trakker's original sleeping bag designs, popular with those who still prefer a separate bag and bed as apposed to the newer sleep system models. It's been available for nearly 20 years now, with newer models hitting the range in the last 5 years.
For this particular review, we'll be covering the 'smooth' lined version of the sleeping bag. However, I can comment on the fleece-lined version too as that was my sleeping bag prior to selling my gear a few years ago.
Let's jump into this review. Use the links below to jump to each section:
---
Why you should trust this Trakker Big Snooze Plus Review
I've been using the Trakker Big Snooze Plus as my main sleeping bag for about 4 years. It's the only sleeping bag I use throughout the whole year, so I'm in a great places to detail it's pros and cons! I'm in no way affiliated with Trakker and all of the Tried & Tested reviews on this website are my own views.
My main is to make sure that anyone considering buying the Big Snooze Sleeping Bag is armed with the right information. No-one likes to part with their hard-earned cash only to release a product isn't right for them.
The tried and tested reviews on Carp Squad are exactly what they say they are: no sales pitch, no sponsorship, no BS. Just gear that we've put through their paces over long (ish) periods of time. That's what allows us to put together helpful guides like this Trakker Big Snooze Plus Review.
---
Warmth
Rating: 4/5
Arguably, the most importance consideration in any carp fishing sleeping bag is warmth.
I fish all-year round, so needed something that was adaptable throughout the year. – Warm enough in the winter, but not too bulky and hot in the summer months.
Despite being described as a 3-season bag, the Big Snooze has fit the bill perfectly for me. I would agree with it's rating, as it's definitely not the warmest sleeping bag in the world. I wouldn't want to fish throughout the depths of winter with just this sleeping bag.
In the winter, I pair mine with a Trakker Sleeping Bag Cover, essentially turning it into a 4-season bag. The cover has the added benefit of being waterproof too, which helps with condensations on the winter mornings.
Single skin design on the Trakker Big Snooze
If you've been looking at sleeping bags for some time, you'll see varying designs. Some are single skin and some have been upgraded to include multiple zipped layers.
The Big Snooze itself is a single skin design. I see this as a positive thing myself, it's a simple design with less to go wrong. It also means less zips to get stuck in should you get a fast take in the night!
Whilst the multi-layered designs are clearly more heat-retaining sleeping bags, I have never felt cold in the Big Snooze. The internal filling of the bag is very thick in comparison to the TF Gear Sleeping Bag which I purchased for the Mrs.
The sleeping bag has shown no signs of losing it's padded filling too, after 4 years of being scrunched up in my Trakker RLX Bedchair.
Overall, when it comes to warmth, I am more than happy with the Big Snooze. Just remember to pair it up with a thermal bedchair cover for the winter and you'll be warm as toast.
---
Size
Rating: 5/5
As an average build guy, I've been impressed with the size of the Trakker Big Snooze.
The version that I have got measures L: 215cm x W: 91cm. I find that there's more than enough room to move around when fully zipped up.
Trakker have designed the sleeping bag to be pretty much compatible with most standard size bedchairs. Personally, I use mine alongside my Trakker RLX6 and it fits perfectly.
At each end of the sleeping bag, there are secure head and foot fittings which keep the sleeping bag firmly in place in use. Across the base, you've also got a single click which can be adjusted to whatever size bedchair you choose to use the Big Snooze with.
Wide version sleeping bags are now available
Obviously, if you're of the larger build, most standard items of carp gear will not suffice. This is usually the case with bedchairs and sleeping bags.
Luckily, Trakker have taken this into account and recently launched wide versions of the Trakker Big Snooze. Whilst this Trakker Big Snooze Plus Review is not based on the wide variation, I have been informed that the only difference is the width. In this instance, the width is 110cm, in comparison to 91cm on the standard sized bags.
---
Zips & Other Fixtures
Rating: 5/5
Unlike standard sleeping bags, you typically get upgraded zips on those designed by carp brands.
Trakker have used heavy-duty, quick-release zips on either side of the Big Snooze. I've never had a problem with them.
It's probably the part of the sleeping that get's most abuse throughout a session, so it's good to see that Trakker haven't skimped on this area.
I find that they very rarely get stuck and allow an easy escape in the event of a take. What more do you need?
Additionally, you will find a flap that goes all the way along the zip which helps to keep the cold draughts out too.
Towards the top of the zips are velcro flaps which keep the zip firmly in place and stop it unzipping throughout the night.
---
Should you choose smooth or fleece-lined?
If you've been around long enough to remember the original Trakker Big Snooze, you may remember that it only ever came in a fleece-lined variation.
I had the original fleece version and absolutely loved it, especially in the winter months.
However, after much feedback from anglers, Trakker revamped the range in 2016 to include a new, smooth-lined version.
Basically, the inner material is made from a super-soft polyester material, instead of the original fleece.
Luckily, you get the choice of both now. When it came to purchasing a new Big Snooze in 2018, I actually purchased the smooth version by accident from Erics Angling.
Rather than taking it back, I took it straight to the bank and did the night in it. To be honest, I have been pleasantly surprised with the smooth version and would recommend this over the fleece variation.
Easy to clean
A major plus for the smooth variation of this sleeping bag is how easy it is to clean. Quite often I'll jump in the bag in my trainers or dirty socks, so being able to wipe it clean at the end of the session is great.
I also find it comfier to move around in. As the name suggests, it's smooth in comparison to the fleece lining which tending to stick to your clothing during the night.
Choose the smooth version if:
You want something that is easier to clean
You wear clothes to sleep whilst in the sleeping bag (the smooth lining isn't the warmest against the skin)
Choose the fleece-lined version if:
You want a warmer material against the skin
You keep the inside of your sleeping bag clean
---
Trakker Big Snooze Plus Alternatives
After reading this Trakker Big Snooze Plus Review, you will hopefully have a better understanding of whatever this is the right sleeping bag for you. However, if you find that it's not for you, here are a few other sleeping bags that you may consider:
You want a thicker, 5-season sleeping bag
As I've already mentioned, the Trakker Big Snooze 3 season is not considered a winter sleeping bag on it's own. To use it through the winter, you're going to want to purchase a thermal bedchair cover too.
However, if you're just after a single sleeping bag without a cover, you may want to look at Trakker's flagship sleeping bag, the Trakker 365 Sleeping Bag.
With the Trakker 365, you can transform the sleeping bag from 5-season to 3-season by removing layers. Another plus is the ability to transform it from fleece-lined to smooth inner.
You don't want to purchase a sleeping bag cover for the winter
You might not want the hassle of purchasing a separate sleeping bag cover to use with your Big Snooze throughout the winter.
If that is the case, you should consider a full 5-season sleeping bag such as the Trakker 365 or Fox Duralite 5 Season Sleeping Bag.
You want a full sleep system
Sleep systems have increased in popularity over the years, providing high levels of comfort and reducing transport weight.
You may find that a sleep system is more suitable for you if you need a sleeping bag more often than not. Sleep systems are essentially carp bedchairs with a sleeping bag integrated into them.
Trakker Big Snooze Plus Photos
---
Pros & Cons of the Trakker Big Snooze
Pros
Durable, ripstop material
Available in wide or standard
Heavy-duty crash zips allow you to escape easily
Head and foot elasticated wraps ensure a secure fitting to your bedchair
Central buckle keeps the sleeping bag in place
Drawstring bag included
Cons
Now waterproof
You may need a thermal bedchair cover for the winter months
---
My Choice: Trakker Big Snooze Sleeping Bag and Cover
As I've mentioned, I personally use a combination of the Trakker Big Snooze, Trakker Thermal Cover and Trakker RLX6 for all of my fishing.
I find this as a setup which keeps me going all year round, but doesn't doesn't add too much weigh to carry around the lake.
In the summer months, I can take off the thermal cover and just use the sleeping bag which is more than warm enough for any weather we're likely to come across.
It's a combination that I'm likely to use for many years to come.
---
Conclusion – Trakker Big Snooze Review
The Trakker Big Snooze has been a firm favourite amongst my carp gear for quite a few years now.
In a market where carp gear seems to be extremely expensive, the Big Snooze represents decent value for money in my opinion.
Whilst it needs to be paired with a thermal cover for the winter months, the bag itself will keep you more than comfortable enough for the rest of the year. – Ideal if you're a fair weather angler!
If you are looking for the height of comfort, there are more advanced sleeping bags and sleep systems available which will offer you a better nights sleep on the bank.
However, if you're looking for a mid-priced sleeping bag to add to your kit, which is pretty versatile throughout the seasons, you won't go far wrong the Trakker Big Snooze Plus.
An excellent purchase for me and I'm sure I'll use it for many years to come.
---
Where to purchase the Trakker Big Snooze
eBay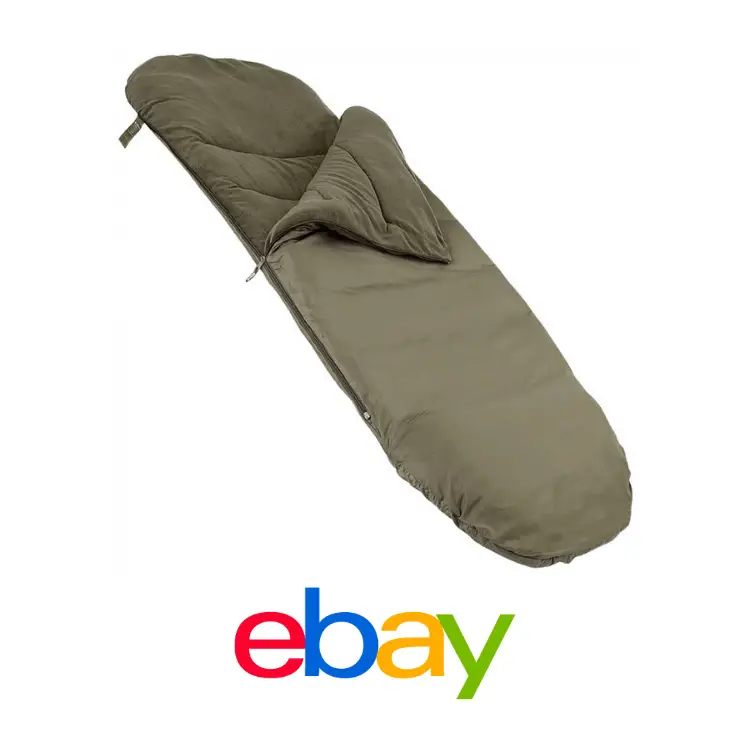 Amazon
---
About the writer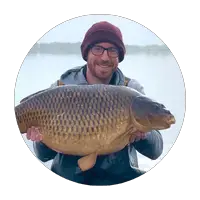 Rob W
I'm Rob, Carp Squad's main contributor. I've been carp fishing on and off for 15 years, but the bug is well and truly back at the moment. Hopefully the articles I write on here help you put more carp on the bank.