It can be tough to find the best chest waders for carp fishing with the sheer amount that are available on the market.
Do you go for neoprene or PVC? Trakker or join the VASS Yellow Strap Brigade? One things for sure, you need a pair that are comfortable, hardwearing and are going to keep you dry as venture out into the lake.
In this weeks guide, we'll be helping you find the best fishing waders in the UK that are suited to your style of fishing.
As always we've made this best chest waders reviews guide as extensive as possible, taking into account various needs and budgets of the modern day carp angler.
In a hurry?
If you don't have much time use the links below to quickly find the best chest waders for sale on eBay by some of the leading UK tackle retailers. You can be assured that we only highlight the best products…
Let's get started! Use the links below to skip through the contents of this article:
Best Chest Waders for Carp Fishing List
Vass 600 Chest Waders
"The VASS Tex 600 chest waders are cost-effective, lightweight and are built by an excellent brand. These chest waders offer exceptional value for money, with a brand name that everyone likes to have over their shoulder!"
Vass Wader Review
Solid, sturdy PVC wellington boot
Made from Vass Tex 600 PVC/Polyester material
Wide elasticated braces are easy to get on when playing a fish
Studded or non-studded soles available for extra grip
Internal pocket great for storing a handful of bait or PVA bags when casting
Trakker N2 Chest Waders
Trakker N2 Chest Waders Review
Lightweight and comfortable material
High-quality elasticated shoulder straps for ease put on
Adjustable waist straps to improve fitting
Two-tone quality PVC boot incorporated
Supplied with unique air-dry bag and water repair kit (Always comes in handy!)
Fox Waders (Green Lightweight)
Fox Waders Overview
Durable nylon taslon fabric
Ultra-lightweight yet breathable
Heavy duty PVC boots
Adjustable elastic braces with quick-release buckles
Adjustable draw cord around the. chest to improve fitting once the chest waders are on
Large inner chest pocked. – Perfectly sized for a handful of bait or some PVA bags/rig foam for casting out.
PROS Chest Waders Carp Fishing (700G)
"We've heard from our sources that these waders are in fact made in the same factory as the Vass Tex 700 Waders. For us that ensures you can rely on the quality of these Pros fishing waders. The standout choice if you don't want to pay carp tax for the Vass name"
PROS Waders Review
The best value for money waders on the market
New and improved since 2020 with an upgraded heavy duty boot
700G smooth PVC material to rival the VASS Fishing Waders
Double stitched/welded seams to ensure longevity, great for everyday use
Fabric has a slight stretch for extra comfort
Internal chest pocket to store bits and bobs whilst your wading
Elasticated shoulder brace with fix-lock buckles
Half sizes available too which is always a bonus!
Vass Tex 700 Waders
"For anyone who wants to join the yellow strap brigade! All jokes aside, these are the highest-quality PVC waders available on the market. A great option if you're looking for the best chest waders for carp fishing."
Vass 700 Waders Review
Made from the highest quality waterproof PVC material
Ultra-tough, reinforced Vass boot which has been designed for long periods of wear
Elasticated and box-stitched braces with quick release buckles
Internal pocket and drawcord around the chest for a better fitting
Quad welded seams throughout for enhanced durability (these do last a lifetime!)
New 2020 versions have wider calf and boot fitting for increase comfort and speed of access
Large heal kicker to aid removing the waders after use
Best Budget Chest Waders
We've had a few of our readers ask us what are the best cheap waders, and to be honest there are a few good ones on the market. Obviously they are lacking the established brand names, however they are more than good enough for occasional use. What's the point in buying the best brand names if you're only going to use them a couple of times a season?
We've scoured the internet to find the cheapest waders with good reviews which are worth checking out.
Dirt Boot Nylon Lightweight Waders
"If you're not bothered about brand names and just want something for occasional use (but don't want to look like you're wearing a bin bag) then these Nylon waders from Dirt Boot are an excellent choice "
Dirt Boot Waders Review
Exceptional value for money nylon waterproof waders
Durable, shock absorbent, oil resistant and lightweight
Great if you're not looking to pay the carp tax!
Aggressive athletic traction soles to aid climbing up wet and muddy banks
Diamond textured toe to heel reinforcement resists scuffs and scratches
Kick rim for easy removal of your waders
Available in sizes 4-13 with a wide sole
Daiwa Lightweight Nylon Waders
Daiwa Waders Review
Great value for money from a leading carp brand
Lightweight and functional nylon material
Fitted to a PVC boot
Cleated sole
Adjustable shoulder strap (not elastic)
Camo Waders
When creating these carp gear review guides, we always have to take into account the camo lovers amongst us! If you're one who needs to be fully camouflaged up from head to toe, these camo waders will be right up your street.
Vass Tex 785 Camo Waders 
Vass 785 Waders Review
Heavy-duty camo waders from leading manufacturer Vass
Soft inside material for comfortable everyday wear
Wide Vass quad welded seams through ensure longevity
Utilises the super-tough Vass E Boot
Upper chest draw cord to tailor the fit
Internal chest pocket to house bait and tools whilst wading
Adjustable shoulder strap (not elastic)
Large heel kick on boot (makes it easy to take your foot out of the boot)
Available in sizes 6-13 UK
Chest Wader Overviews
Vass 600 Chest Waders Review
When you're looking for fishing waders for sale, you can't help but come across the Vass brand.
Vass products are absolute top quality, having released numerous lines over the years including waterproof coats and carp fishing boots.
Vass are most well-known for their high-quality waders though. That's why the Vass 600 takes a place on our list.
These waders are made from PVC, so are the lightest in the Vass range. That being said, they are still highly durable and suitable for a variety of needs; from catch shots in the water to baiting the margins.
Fitted with a chunky wellington boot, you can be sure of plenty of grip when you're in and out of the water. Fully taped seams throughout ensure that no water gets in.
They're also really easy to get on, so you'll have no issues in the night sliding them on and making your way out to land a fish.
A nice handy feature is the internal chest pocket. This is great for stashing a handful of bait or PVA bags/nuggets as you wade out to bait up.
Perhaps a bit against the grain, but we also like the black Vass straps too. They are a little more subtle than the traditional yellow ones!
Overall, an excellent pair of carp fishing waders that will stand the test of time.
---
Trakker N2 Waders
Trakker make excellent carp gear and their waders are no exception. These are lightweight and comfortable waders that have been made for ease of movement.
Waders can get uncomfortable when worn for long periods of time, but that's not the case with the Trakker waders. Made from highly durable nylon/PVC, these waders have solid seams that'll keep the water out for many seasons.
The boots are a two-tone quality PVC boot which has plenty of grip for uneven terrain. The boots might not be on par quality-wise with the Vass 700 waders but they are more than up to the job.
In terms of the fit of these waders, they are probably the best on the market.
Firstly, they have elasticated shoulder straps that are fully adjustable and super-comfortable. Secondly, they have fully adjustable waist straps which allow you to tighten them into the torso a little. – A great feature not seen often on carp waders.
An internal chest pocket has been included too. This has just about enough space for a handful of bait when wading down the margin. Alternatively you can put your phone in there if you're a bit of a risk taker!
Aside from the waders themselves, we were also pleased to see them come with a quick-dry carry case. This is not common for waders in this price range so this is a major plus. Normally you're looking at an extra 20-30 pounds for a separate wader bag.
Overall, a great set of quick-drying, breathable waders from an esteemed carp brand.
---
Fox Waders – Lightweight Green
If you're looking to keep the weight of your gear down, then these Fox Lightweight Waders may be the best waders for you.
Made from a blend of nylon taslon and PVC, these waders are incredibly lightweight, breathable and comfortable. They're great if you need to wear waders for long periods of time.
Quick release buckles and a drawcord across the chest make them incredibly easy to get into when you are playing a fish.
There's also a handy internal pocket on the chest which is big enough for some bait or PVA bags as you're walking out to bait up.
Coming down the waders, the nylon is fused into a heavy-duty PVC boot. The boots have plenty of grip on the sole which will help you remain steady as you step down into the lake or walk down the marginal shelf.
Typically due to the Nylon Taslon material, these waders are more suited to warmer weather use, but they shouldn't be a problem if you're not in them all day and night throughout the winter. (Who catches in the winter anyway?! 🤪)
---
PROS Chest Waders
Everyone now and then a product will come onto the market with the mission of providing unbeatable quality at an affordable price. When it comes to waders, that's Pros.
In fact, I understand that these waders come from the same factory as Vass, so you can be assured of the best quality waders.
In many ways they are identical to the Vass 700 waders, but without the obvious yellow Vass branding.
Made from super high-strength 700g PVC material, they are extremely durable for the modern day carp angler.
The material does have a bit of a stretch in it, which gives a great comfortable feel when wearing them for long periods of time. It also stops them tightening up under the leg when bending down for a catch shot!
As you would expect from quality waders, the Pros waders feature fully adjustable elasticated shoulder straps. In my experience with these waders, they are super-easy to slip on when you get a take.
The boots are very hard-wearing and have been upgraded since 2020 so keep an eye out for the latest version. (They are being sold on eBay here.)
Other features include a handy internal pocket to store your bits and bobs as you wade out into the lake.
Overall, an excellent pair of carping waders and my own personal choice for my carp fishing. The best quality at an affordable price.
---
Vass Tex 700 Waders
It wouldn't be a best waders guide without the Vass 700 on it. These are undoubtedly the most common waders for carp angling, and rightly so.
With a high-quality, smooth PVC outer material, these waders are very hard wearing, hence how popular they are across the carp scene.
Similar to the Pros Waders, they have a stretchy inner which not only means they are more comfortable to move in, but they are much warmer. – Ideal if you're set to be wading all year round.
Elasticated shoulder straps with fast connect buckles ensure that you can get them on and off in a matter of seconds. You also have the luxury of the Vass yellow straps on these, a somewhat cult phenomenon amongst carpers these days. You'll 100% look more carpy than everyone else in these!
When it comes to the boot and the business end of these waders, you won't find a better quality boot. Vass have fused their own branded boot to these waders, which is incredibly hard wearing with excellent grip.
The boot has also been upgraded in recent years to include a wider calf section and foot fitting for added comfort and speed of use.
As you would expect, all of the seams throughout are taped and welded, so you can expect these to stand the test of time.
Overall, a very popular pair of fishing waders that are used by some of the most recognisable carp anglers in the game.
---
Dirt Boot Lightweight Nylon Waders
If you're looking for a pair of cheap waders then these Dirt Boot Lightweight Nylon Waders are perfect for the job.
These 100% waterproof nylon waders will keep your feet body and legs perfectly dry whilst wading.
They might not be a fashionable carp brand, but for under £35 you can't go wrong with these fishing waders and the reviews are great.
For the price you wouldn't expect much from the waders, but we were surprised. They are of a higher quality than the price suggests.
With most waders you have to check out the quality of the boot, and these Dirt Boots are more than up to the job. With aggressive athletic traction soles included, you'll have no problem clambering up steep banks.
A wide cut heels forms the rear of the boot, giving added stability and ease of access. You also have a kick rim on the back that makes them easy to remove when you need to.
As with all PVC waders, due to the lightweight material, they pack down really small too. Great if you're someone who likes to go stalking for carp or just keep the weight of your gear down!
Overall these are a no frills wader that are well worth buying if you're on a budget and don't use waders for every session.
---
Daiwa Chest Waders – Lightweight Nylon
Daiwa have always had a good range of budget carp tackle
These waders in particular are great for someone who is not looking to spend top money but wants a bit of quality. We were really impressed by these and the reviews we seen online back it up.
Made with a lightweight PVC material, these are really comfortable for occasional use whilst doing your catch shots or walking your rigs into position down the margin.
The nylon upper is fused into a durable wellington boot which is easy to get on off when you get a take. A cleated sole gives you plenty of grip whilst wading or climbing up steep banks.
Unlike some of the other cheap chest waders, Daiwa have included a draw cord across the chest which is a nice feature. Tighten this up and the waders hug your torso a little more for a better fit.
Overall, for the money you can't go wrong with these waders. Whilst they might not be great for someone who wears waders through the entire session, they are great for occasional use.
---
Vass Tex Camo Waders (785)
Is there anything more carpy when it comes to waders than the brand name Vass and the camo pattern? We think not!
Vass need little introduction when it comes to carp waders. Their products are of the highest quality and that's no different for these Vass 785 Waders.
These waders have been designed for anglers who require heavy-duty waders for frequent use and abuse! They are the heaviest available from Vass.
Made from a strong, slippery PVC material outer, and a a soft inner, these are some of the comfiest waders you can buy on the market today.
The soft inner is constructed from a stretchy polyester which gives a warm feel to the touch. This makes them excellent for all year round use in the depths of winter.
Similar to other Vass Waders, you get a very durable boot as standard. In fact, this is the new Vass 'E Boot' which has been fused onto the end of the PVC upper.
They're tough, grippy and comfortable. The boots have a handy kicker on the back to to make it really easy to remove the waders. In terms of size, the wader boots offer a wide calf fit, making them a doddle to quickly put on in the event of a take.
All of the seams throughout these waders are quad-welded, so you can rest assured that they'll last a lifetime!
Another nice feature is the handy chest pocket inside the wader, which is perfect for a handful of bait of some PVA foam.
Overall, another great addition to the Vass range which is sure to be a hit amongst the camo lovers!
---
Fishing Wader FAQs
How should chest waders fit?
How waders should fit is down to personal preference, however it is better if they are slightly too big than too small. Typically if you're carp fishing and you're looking to slip waders on fast, a baggier of PVC or nylon pair of waders are much easier to put on than neoprene waders. Pros Waders are a great example of a paid of waders which can be put on quickly in the event of a bite!
In my opinion is it not a bad idea to go up a boot size in waders, that way you've always got some extra room when wearing thicker socks in the winter. most other parts can be adjusted including the shoulder straps and chest draw cords.
What to wear under chest waders?
You can wear whatever you want under chest waders! Obviously in the depths of winter you're going to want to wear something warm, particularly if you're wading for long periods of time in sub-zero temperatures.
Are chest waders dangerous?
It's not chest waders themselves that are dangerous, but more so the activity of wading. First and foremost, you need to be familiar with the depth of water that you're wading into. Make sure you have chance to check this out in daylight hours, preferable by having a prod around with a landing net pole or large carp bank stick. Where you can, always try to be accompanied by anther angler just incase of any accidents.
How to roll chest waders?
Rolling chest waders is actually best done with them on. Stand in the boot and roll the outer material down the side of the boots, giving the boots a pull up if you need to. The top of the boot should be easily accessible when placing them next to your rods, so that you can get in them quickly when you get a bite.
Which chest waders are the best?
We are hoping that throughout this guide we have been able to single out the best waders on the market. Typically, these are the waders that most carp anglers use:
Vass 60 Chest Waders
Trakker N2 Waders
Pros Waders
Vass 700 Chest Waders
Fox Lightweight Green Waders
Daiwa Lightweight Nylon Waders
What is the best Vass waders?
A common question as there are so many pairs of Vass Tex waders available. Here are some example of the waders you might choose for different scenarios:
General all round use – Vass 700 NOVA
Lightweight – Vass 350 E
Cost-effective – Vass 600
Camo – Vass 785 Camo
Conclusion
Thanks for reading our best waders guide. Hopefully we've helped you understand what waders are available on the market and given you a bit fo insight to make your decision easier.
As always, don't hesitate to drop us a message below if you have any questions about the waders we have reviewed in this guide.
Don't forget to subscribe to our carp fishing blog and check out our other best buying guides and tried & tested reviews.
---
About the writer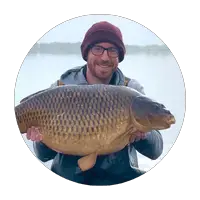 Rob W
I'm Rob, Carp Squad's main contributor. I've been carp fishing on and off for 15 years, but the bug is well and truly back at the moment. Hopefully the articles I write on here help you put more carp on the bank.