Being comfortable on the bank is vital if you're to fish at your best. A big part of that is having a solid pair of warm, waterproof carp fishing boots, particularly for the winter months. Ideally you want a pair that are warm, waterproof and breathable.
If you've already had a quick look online, you'll know that there are dozens to choose from. Most of the big name brands such as Fox, Chub and Prologic have released footwear over the past few years.
In this article, we'll go through the best carp fishing boots and help you make your decision.
Let's get right to it! Use the links below to skip through the contents of this article:
Best Carp Fishing Boots List
1. Vass Fleece Lined Boots
Key Features
Lightweight & warm
Quick release velcro strap for a quick run out of the bivvy 🏃🏼‍♂️
Waterproof
Fleece lining for extra warmth
2. Skee-Tex Field Boots
Key Features
Removable wool liner
100% waterproof 'clog'
Suede upper for warmth
Washable liner (great if you've got smelly feet 🤢)
3. Nash ZT Polar Boots
Key Features
Rotproof laces
Thick insulated lining
Waterproof
Faux fur
4. Speero Alcor Boots
Key Features
Waterproof hydroguard membrane
Reinforced heel support
Excellent grip
Rubber toe protector
6. Navitas Lite Insulated Boots
Key Features
Lightweight & warm
Fully insulated
Waterproof
Rot-resistant
7. Fortis Elements Boots
Key Features
Waterproof
Removable 5 layer boot liner
Drawcord snow/rain liner
All-terrain thread
Best Carp Fishing Winter Boots
For those who are looking for the ultimate carp fishing thermal boots, something to keep the toes toasty on them long winter nights!
1. Skee-Tex Field Boots
Key Features
Removable wool liner
100% waterproof 'clog'
Suede upper for warmth
Washable liner (great if you've got smelly feet 🤢)
All Year Round Carp Fishing Boots
For those looking for something that can be worn all year round, keeping you warm
1. Vass Fleece Lined Boots
Key Features
Lightweight & warm
Quick release velcro strap for a quick run out of the bivvy 🏃🏼‍♂️
Waterproof
Fleece lining for extra warmth
Carp Fishing Boots Overviews
Vass Fleece Lined Boots
Waterproof
100% waterproof bottom half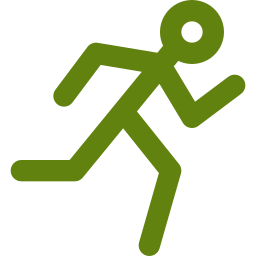 Fast velcro fastening
For easy slip on/off
Lightweight
No metal components used
As you would expect from one of the leading manufacturers of fishing waders, Vass have designed a game-changing boot here specifically for carp anglers. The main selling point is the unique velcro fastening strap, which allow you to slip them on quickly when you get a run in the night! – That's if you remember to put them on unlike some of us!
As the name suggests, the boots are fleece lined so will keep the cold at bay in the winter months. Nonetheless, they are essentially an 'advanced welly' you will need to couple these with a good pair of thermal carp fishing socks to get through those real cold nights.
The bottom half of the boot is completely waterproof, so you'll have no worries traipsing through mud and puddles on your session. At the base you have an extremely hard-wearing, yet comfortable sole, so you can expect to get more than a few years worth of wear if you invest in a pair of the Vass Fleece Lined Boots.
What we love most about these boots is how versatile they are as an all-year boot. We recommend thin socks in the spring/summer and thick thermals in the winter. That way your feet will be warm, dry and comfortable all year.
One thing to note here is that Vass themselves recommend grabbing one size up. These typically run as a tight fit and you want to have enough room for a good pair of thermal socks and some circulation.
We recently covered out thoughts on these boots after two years of use. Check out out Vass Fleece Lined Boots Review for more information.
---
Skee-Tex Field Boot
Waterproof
100% waterproof bottom half
Extreme Warmth
Keeping you toasty in all weathers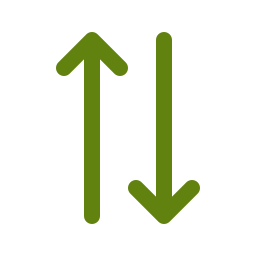 Removable Liners
Washable to keep them fresh!
Ask on any of the carp fishing Facebook groups and the true hardcore winter carpers love their Skee-Tex Field Boots. These are undoubtedly one of the warmest pairs of boots you'll find, so great if you suffer from very cold feet whilst out on the bank.
All of that warmth does come at a price though, and that's feeling like you're walking on the moon! Although I am told that you get used to it, the Skee-Tex boots are known to be notoriously heavy.
With a 100% waterproof lower 'clog' you can rest assured that these carp fishing boots will stand up to whatever the harshest winters throw at them.
Much of the attention has gone in to the making of the liners of these boots, which is made of English wool which helps to wick away any sweat and keep your feet dry for the duration of your session. Aluminium is then sandwiched between the layers to reflect the heat and ensure a toasty footing.
As you can see from the photos, you have a fair bit of height in the Skee-Tex boots, so you've got plenty of ankle support and warmth to keep you as comfortable as possible. They are a little more cumbersome to get on vs' the Vass boots, so don't expect to be dashing out of your sleeping bag and putting these on before bending into a fish. (keep your crocs for that 😉)
Overall an excellent boot that has a big reputation. I'm sure you won't be disappointed if you're after a new set of boots just for the winter.
---
Nash ZT Polar Boots
Waterproof
100% waterproof bottom half
Rotproof Laces
Solid fit all year round
Fur Lining
Toasty Fur Upper Lining
It wouldn't be a carp boot reviews article without a mension for Nash would it. Alan Blair have been pioneering with their launches in recent years, and the Nash ZT range is no different.
For those who are looking for a boot that is both practical and warm, you won't go far wrong with the Nash ZT Polar Boots. Fleece lined throughout, these boots will keep your feet snug throughout even the harshest winter weather.
As with most of the boots we've reviewed here, the Nash ZT are waterproof on the lower section. Therefore you'll have no problems walking through puddles and thick mud.
They've incorporated 'rot-proof' laces with metal eyelets for optimum fit and support.
Oh, and they're finished off with a funky faux fur around the edge!
Overall they're made of solid stuff as you expect from Nash, and they'll make an extra addition if you are the sort of angler who likes to wear one brand from head to toe.
---
Speero Alcor Boots
Waterproof
100% waterproof hydraguard membrane
Solid Heel Stabliser
Prevents heels collapsing over time
Ankle Support
High support throughout
Speero are relatively new to the world of carp gear, so it may come as a surprise for us to include their new Alcor Boots here. From what we're hearing on the grapevine though, these boots pack a punch, and could just become a firm favourite for the winter months.
Although at first glance they don't look like a 100% waterpoof boot, but don't be fooled! These Alcor boots feature a waterproof hydroguard membrane, so you can be sure that these will keep your feet dry throughout the winter months.
Speero have paid special attention to the soles on these boots, which as you can see provide ample grip. – Great for walking up and down slippery banks or uneven ground.
As anglers we're constantly taking out boots on and off when getting in and out of the bivvy (what a pain!), so Speero have made sure reinforce the rear of the boots with a moulded heel stabiliser. This should make sure that they don't suffer from any sort of collapse at the rear and continue to provide you with good ankle support for years to come.
Our friends over at CARPology put them through their paces earlier in the year and they certainly stood up the task, which is why they deserve a spot on our guide to the best boots for carp fishing.
---
Navitas Lite Insulated Fishing Boot
Waterproof
100% waterproof
Rot proof
For easy slip on/off
Lightweight
EVA construction
If you're looking for a pair of boots that are lightweight in price and overall weight, you can't go wrong with the Navitas Fishing Boots. With removable liners, these will see you through the winter months easily.
Made from an EVA rubber construction, they are thin which makes them incredibly comfortable and easier to walk in than some of the bigger boots covered in this guide.
Obviously being EVA, they're waterproof from top to bottom, so you'll have no problem with soggy feet just stepping in the margins.
Where often these 'welly-style' boots are let down is the ease of getting them on and off. Navitas have taken note of this and included a rear kick-off plate for easy removal without the need to bend down.
Overall, a thermal fishing boot which can be worn all year round, without breaking the bank!
---
Fortis Elements Boots
Waterproof
100% waterproof
Rot proof
For easy slip on/off
Lightweight
EVA construction
Fortis have been making waves in the carp fishing clothing game for a couple of years now. Therefore it was no surprise to see them venture into the world of carp fishing footwear in 2021.
They've done just that with their Fortis Elements Boots.
Now you might be mistaken to think that they are just an average pair of wellies when you look at the photos, but you'd be wrong.
These are highly comfortable, completely waterproof insulated boots which offers unrivalled warmth and protection in the colder months. With a 5 layer removable liner, these have been tested to keep your feet warm down to -60'F (-51'C). (Bit nippy eh?)
Constructed from premium high-grade rubber to seal out moisture, you can expect to remain comfortable in the Fortis Boots all year round.
You can put your money on them lasting a fair while too! With the outsole featuring an aggressive tread that is bound to last a long time.
Like most of the Fortis range of carp gear though, they aren't the cheapest. So we expect that you'll be paying a small premium to have the Fortis Badge!
What makes a good pair of carp fishing boots?
We've had a look at the boots themselves in depth, so let's discuss what you should look for in your carp fishing footwear.
Warmth
Particularly for the winter months, you'll need a pair of fishing boots that keep your feet warm. There's nothing worse than a day on the lake with your toes freezing! Typically, the warmer your boots, the heavier they tend to be.
Ease of Access
We're in a funny old sport where it's actually beneficial to have a pair of boots that are easy to slip on.
The last thing you want when you get a take is to be tying laces all the way up your ankles! That's why the Vass boots have become so popular as an all round fishing boot. However, most of the other designs on the market have opted for laces, so it's worth considering something a little easier to slip on for when the alarms scream off!
Weight
If you're an up and at em' carper who's always traipsing around the lake in search of fish, then weight will be a big consideration for you. Again, another reason why many opt for the Vass boots as their go-to footwear. If you're more of a bivvy bound carper, definitely consider some of the other options though as they make it up in warmth and overall comfort.
Conclusion
Thanks for reading our 2022 carp fishing boots guide!
Hopefully we've been able to shed a little more light on the current boots available and help make your choice on the right carp fishing shoes.
If you have any questions about the boots available, or anything else related to your search, please don't hesitate to drop us a message in the comments below.
Don't forget to subscribe to our carp fishing blog and check out our other best buying guide and tried & tested reviews.