Looking for the best long shank carp hooks? Then look no further. In this week's blog, we'll showcase some of the most popular longshank hooks that you might want to incorporate into your end tackle game this year.
Why use long shank carp hooks?
Longshank hooks may not be the most popular carp hooks right now, but they are still a staple in many carp anglers tackle boxes. They provide numerous benefits, most notably the ability to provide excellent hook holds, flipping over in the carps mouth and catching hold quickly.
Not only that, but the elongated shank provides you with plenty of options for rig arrangements. A popular rig arrangement for longshanks is the blowback rig, with a small ring on the shank of the hook giving you natural hookbait movement when the carp ejects the bait.
Additionally, long shank carp hooks are favoured by anglers who like to make the ronnie rig and benefit from a more aggressive hook pattern than curved shank hooks.
Korda Long Shank X Hooks
Perhaps the most popular longshank hook pattern on the carp angling scene is the Korda Long Shank X.
Made popular by Korda boss Danny Fairbrass, the longshank X hooks have long been a favourite for those who like a simple blow back rig set up.
With a 20-degree in-turned eye, these hooks flip over very fast in the carps mouth, grabbing hold and providing excellent hookholds. – This can be taken one step further too which the use of some shrink tubing or a line aligner which is recommended.
In terms of the wire itself, the Longshank X are constructed from a super-heavy wire, lending themselves perfectly for use in tough, snaggy conditions.
ESP Trig-Hammer
Innovation in the hook category hasn't been great in recent years, so it was good to see ESP revamp their range with the launch of the Trig-Hammer.
These are a super-aggressive hook pattern, basically an amalgamation of a long shank and a curved shank. – A hook pattern yet to be replicated on the market.
In testing, they were known to provide great hookholds and effective on both bottom bait setups and pop up carp rigs like the ronnie and spinner.
One thing worth noting with ESP hooks is the sharpness of them straight out of the packet. they really are razor sharp, so ideal for those who don't like faffing around with hook sharpening kits.
Hook Sizes: 4, 5, 6, 7, 8
Nash Pinpoint Twister Long Shank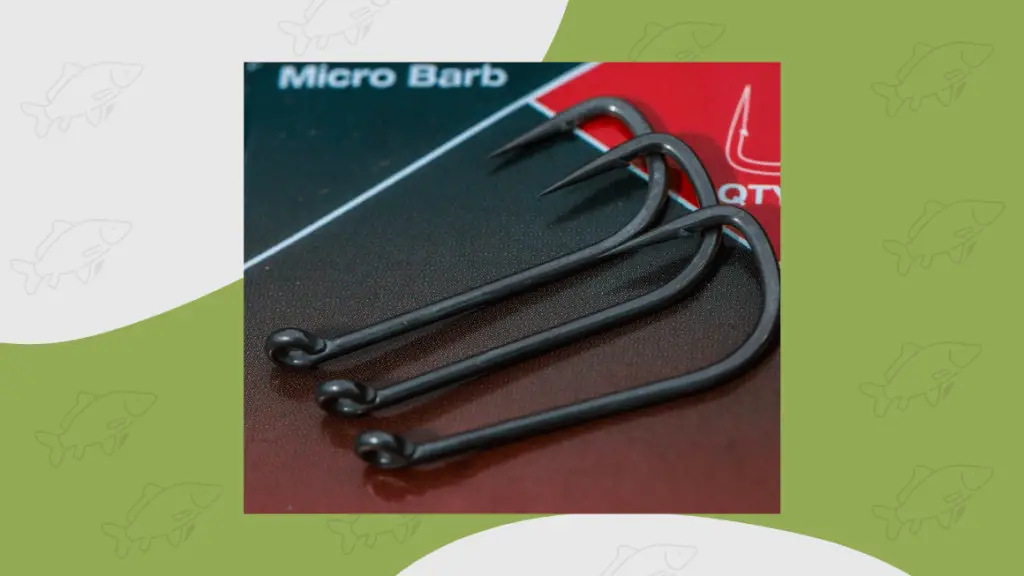 Another popular range of long shank hooks for carp fishing is the the Nash Pinpoint Twisters.
These are probably the closest competitor to the Korda Longshank X. The main difference being that the Pinpoints have a more aggressive right-angled turn on the shank which leads down to the point.
What this does is ensure that when the Nash Pinpoint grabs hold, it's rarely coming out.
Another major positive for these hooks is just simply how light they are. Nash claim to have used the latest advancements in hook technology to decrease the weight, without decreasing the strength.
A fair representation of these hooks is just simply how many big carp the Urban Banx lads catch using them from tricky, snaggy venues.
Hook Sizes: 1, 2, 4, 5, 6, 7, 8, 10
Gardner Covert Longshank Mugga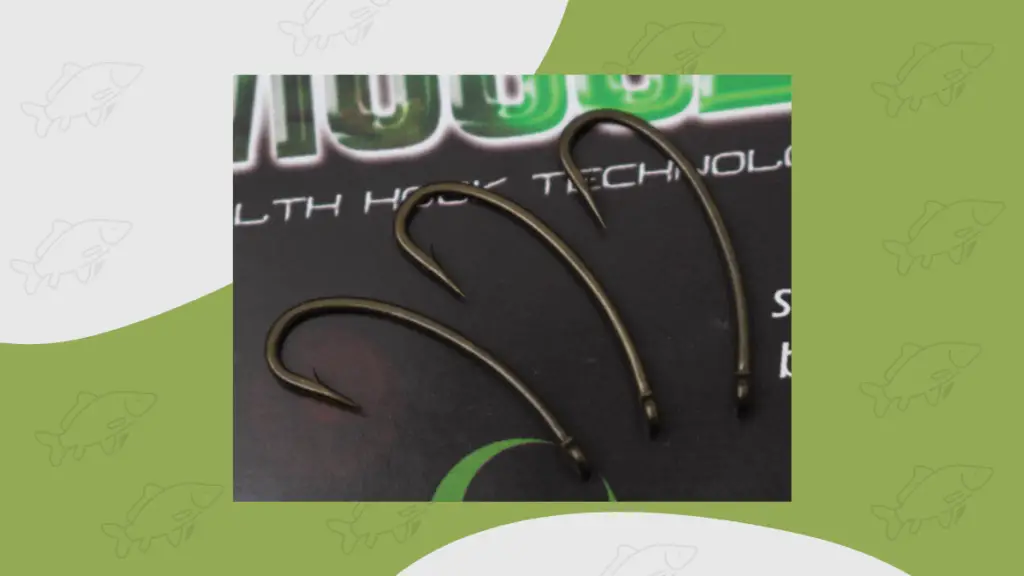 The Gardner Covert Muggas are probably one of the most unique long shank hooks available.
They are essentially an extended version of the original Muggas, which have proved to be one of the most successful curved shank hooks on the market (and my personal favourite).
With a long extended curve shank, this hook pattern is known to provide quality hook holds and anti-eject properties.
Whilst at first glance it may look at bit crude, it's a hook pattern that's been around some time. It's mostly used as the hook pattern for the 360 rig, which has in some ways evolved into the Ronnie Rig in more recent years.
These long shanks have stood the test of time though. A few recent tweaks have seen them upgraded slightly to include more subtle 'Covert' anti-glare colouring and micro-barbs as standard.
They're definitely not the most popular hooks available thats for sure. That being said, there's probably plenty of carp who are not used to trying to eject one!
J Precision Longshank Curve
The use of hand-sharpened hooks in recent years has grown enormously. It's definitely a subject that splits opinion amongst carp anglers.
If you're someone who does like sharpened hooks, you can't go wrong with J Precision. Whilst you can sharpen hooks yourself, it's time-consuming and probably best left to the experts.
J Precision supply a range of long shank hooks, hand-sharpened and ready to go straight out of the box.
He sources his long shank carp hooks himself and they've gained a massive following since launch. Each and every one is hand-checked before posting.
Design wise, they are closest to the ESP Trig-Hammers. Basically a cross between a longshank and a curve shank. A slightly in-turned eye makes them ideal for bottom baits but best suited for presentations like the blow back or ronnie rig.
Conclusion – Best long shank carp hooks
Long shank hooks are not the most popular pattern right now so there isn't as much choice as there is with more popular curve shanks or wide gapes. That being said, long shanks are a great hook pattern, producing solid hook holds and anti-eject properties.
The best thing about the hooks above is that they've all stood the test of time, so go out, grab a few packets and see which ones suit you best.
MORE READING: What hook size for carp fishing?
About the writer