Bait boats are one of the most expensive tackle items you can own as a modern day carp angler. Whilst you can get bait boats from as little as £300, market leading boats with all of the added accessories can cost in excess £2000! It's no small sum, and that's why buying bait boats on finance has become popular in recent years.
That's not to say that you should go and buy the most expensive bait boat on finance right now though. It's vital that you assess your affordability, current credit score and whether you can afford the monthly repayments.
In this article, we'll dive deeper into why you might choose to purchase a bait boat on finance, how you can do it and what you should look out for.
Why should you use finance for a bait boat?
Financing a bait boat isn't for everyone. However, there are times when it makes complete sense, providing you don't spend beyond your means, or what you can afford on a monthly basis. Here are a few reasons why you may choose to finance your bait boat:
You can't afford to buy the bait boat outright, but you can afford to spread the cost over a matter of months.
You have the cash to purchase it but don't want to use it all for purchasing the bait boat outright.
You want to benefit from the extra security you get from purchasing the bait boat with a credit card.
You want to make use of the added extras that finance can bring, including gaining cashback on the purchase of an expensive bait boat.
Is it sensible to get finance for a bait boat?
It all depends on your affordability and how much you want to add a bait boat to your kit. Finance is OK as long as you factor in the monthly repayments. Most places offer 0% finance, but just remember that the rates are extremely high if you don't pay on time.

The increase in interest rates that we have recently endured are there to catch you out if you overspend, so be wary of that!
I find the finance at companies like Angling Direct is fine as it automatically comes out of your account over a 12 month period. That way you don't need to remember to pay off a certain amount of debt every month like you would do with a credit card.
4 steps to applying for bait boat finance
Here are 4 key steps you're going to need to take before going ahead with bait boat finance:
1. Check your credit score first
First and foremost, you're going to want to check your credit score first.
If you apply for finance and get rejected, it will negatively impact your credit score and future lending potential. A credit check tool will give you an indication of your score and likelihood of acceptance, saving any unnecessary negative points on your file.
There are a few tools that allow you to check your credit score quickly and easily. The most common is Experian, which you can use once per month for free. Click here to use their credit score checker.
This will give you an overall view of your score using the following criteria:
Excellent (961 – 999)
Good (881 – 960)
Fair (721 – 880)
Poor (561 – 720)
Very Poor (0 – 560)
Typical the highest bracket you are in, the more chance you have of being accepting for finance. Finance deals are available for those in the lower brackets, but they will come with higher interest rates and therefore risks.
Do not skip this step!
2. Assess your affordability to determine type of bait boat
Think about how much you can realistically afford to repay every month.
It's important not to over stretch yourself with non-essential items. Fishing is expensive enough as it is, without the burden of a large monthly repayment for a bait boat weighing you down.
Be honest with yourself about what you can afford, and be prepared to compromise on the type of bait boat that you purchase. Remember, there are some pretty good bait boats such as the Boatman Actor or Lake Reaper available for around £300.
Bait boats aren't essential to successful carp fishing, and whilst it can be tempting to go big on the extra accessories, they're often not needed!
3. Choose a finance package that suits you
Finance comes in all shapes and sizes, so it's important to choose one that is right for you. Understand the pro's and con's of each and don't feel pressured to just go with the finance offered by the tackle shop brands if the numbers don't stack up.
Some finance packages are more flexible than others, with varying degrees of control over repayments and length of finance term. Further on in this article, we'll be covering the types of finance packages to help you choose.
4. Don't miss a monthly repayment!
Once you do have your finance package in place, it's vital that you don't miss a monthly repayment. Doing so can be disastrous for your future lending and incur additional charges. Always make sure that your direct debits are up to date or the minimum amount is being paid off every month.
Types of finance packages for bait boats
Interest free finance from tackle shops
Most leading tackle shop brands offer interest-free finance, allowing you to spread the cost of your bait boat over 6, 9, 12 or 18 months. These are interest-free so you do not pay anything additional to use this service.
Typically, they require a small deposit and have minimum spends in place before finance can be activated. Below are overviews of the leading tackle shop brands and their finance packages:
| | Angling Direct | Total Fishing Tackle | Outlaw Pro |
| --- | --- | --- | --- |
| Interest-free | ✔ | ✔ | ✔ |
| Length of term | 12 months | 12 months | 0-18 months |
| Finance provider | Novuna | Klarna | Payl8r |
| Deposit | 10% | 10% | 10% |
| Min. spend | £300 | £300 | Check Outlaw |
Using an interest-free credit card
Using a credit card is one of the most flexible ways to finance your bait boat purchase.
This is the route I would go down as credit cards give you lots of flexibility when it comes to repayment. Choose to pay the set amount every month or pay in larger chunks if you find yourself with enough cash in the bank.
Most banks now offer interest-free credit cards and it's not uncommon to find terms of up to 24 months. (Depending on your credit score of course).
Not only that, but credit cards give you excellent flexibility when it comes to purchasing too. You're not tied to a specific retailer and their terms like you are if you choose tackle shop finance. You can therefore browse the market for the best bait boat deals and even source a second hand boat.
And if you're someone who likes to pay in cash but wants to benefit from finance, you can still do that too. Most 0% credit cards offer a cash transfer, allowing you to transfer the amount to your bank account and then withdraw it from a cash machine. – Ideal if you find a second hand deal on one of the carp fishing Facebook groups.
Taking out a personal loan for a bait boat
Taking out a personal loan is another option for funding your bait boat purchase. I would say that it should be secondary to trying for a 0% credit card though, as most personal loans in the UK come with some small interest payments.
That being said, the interest rates are not enormous, currently around 4.5% in the UK. The only downside to this is that most providers require a loan amount of £5000 to access the lowest rate.
If you plan to invest in a few other items of carp tackle at the same time as your bait boat, then that would be fine.
Like credit cards, you typically get a lot of flexibility with repayments on loans too. If you ever come in to some money and want to pay off lump sums in one go, it's easy enough to do that.
Money Supermarket is probably the best place to check loan products that are available to you.
PayPal Credit on eBay
If you like shopping on eBay like most carp anglers, you can make use of PayPal credit really easily.
It's fully integrated with eBay checkout, allowing you to spread the cost of your purchase over 4 months. The only caveat being that your purchase needs to be over £99 which is very simple in the case of buying a bait boat.
Like loans and credit cards, you get an element of flexibility with PayPal Pay in 4. You can choose to pay off the remaining balance in full if you want to. Just be sure not to miss a payment or deadline or the interest charges will add up!
Popular bait baits to buy on finance
RidgeMonkey Hunter 750
Finance Available
RidgeMonkey Hunter 750
RidgeMonkey's first venture into the bait boat market. Small, lightweight and stealthy!
Pros:
Lightweight

Nimble and easy to control

Single hand controller
Cons:
Not ideal for bigger windswept pits
View Price
Another mid-range boat which is popular at the moment is the RidgeMonkey Hunter 750. Again, it's of the smaller size, so ideal for more intimate waters. At around £500 it's above the minimum threshold for most tackle shop finance deals too.
What we have found is that most retailers price it the same, so it's best to go with the one that can deliver it the fastest.
Lake Reaper Bait Boat
The ever-popular Lake Reaper. A nimble little bait boat capable of carrying up to 1KG of bait. It might not be the biggest, but it holds itself well in choppy water and is ideal for dropping rigs in places that are difficult to cast to.
Their main channel of distribution is via eBay so you can pick up a Lake Reaper using PayPal Credit too.
Waverunner MK4 Bait Boat Finance
One of the best bait boats in it's class and fully customisable with feature finder and GPS. If you're looking for a boat that will stand up to most angling situations, then it's worth checking out the Waverunner MK4.
In terms of financing for the Waverunner, you can order it directly from their website and use Klarna Pay in 3. Alternatively, you can go down the approach of using an interest-free credit card which will enable you to split the cost even further.
Carp Lounge RT7 Finance
Considered the Rolls Royce of bait boats, the RT7 is as feature packed as it gets! These bait boats have feature finders, automatic GPS and winch cams available so that you can view the lakebed.
With all that, they do come at a hefty price though of around £3000. For that reason, finance is very popular for the Carp Lounge products. You can purchase your RT7 directly from Carp Lounge using their integration with PayPal Credit.
About the writer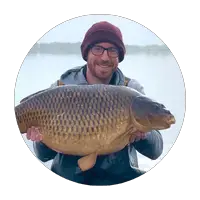 Rob W
I'm Rob, Carp Squad's main contributor. I've been carp fishing on and off for 15 years, but the bug is well and truly back at the moment. Hopefully the articles I write on here help you put more carp on the bank.