Experience shines through when it comes to refining quality carp bait, and Premium Carp Fishing is a brand founded on a long-history of baiting making by Gary Spencer going back over 40 years. 
Those who know the PCF brand as it is today will be aware that their success as a commercial business has been built on three ranges; Ocean Spice, Sweet Amino and The Relish. 
But there's a new bait on the block; Spice Amino. – A real old school flavour profile with a vibrant yellow colour that's sure to attract those that want a bait that stands out. And this bait really does stand out!
Obviously, I was buzzing to get my hands on a few bits from the new range as soon as I could. 
In this article, we'll be taking a closer look at PCF, showcasing the new range and highlighting why you might want to go and check out the Spice Amino.
Let's jump right in.
Who are PCF?
Premium Carp Fishing has been around for 10 years, and those around the Cambridgeshire region will know this brand very well. Their Founder Gary, has been fishing and experimenting with his own baits since the 70's.
Like most of the successful bait companies from that time, anglers clicked on to Gary's success with the bait and wanted a piece of the action.
Many years later PCF was officially born, going from strength-to-strength, largely on the basis of a small yet well-refined range.
But it's not just bait that PCF have to offer. Anglers around the country will know of the lakes that are affiliated with them, including the famous Holme Fen Fishery, responsible for more than a few British Record Carp attempts.
To this day, Gary still heads up the business, continuing to perfect and tweak boilie recipes. Every now and then one will make the grade. The Spice Amino is one that was an instant hit. 
Let's look at their new Spice Amino Range
You might have guessed it by the name, but the new range is made up predominantly of spices, plus a host of ingredients that the PCF team like to keep up their sleeves!
Upon first opening the bag, I was hit with strong scents that took me back to my recent trip to India; cloves, aniseed and backed up with a big kick of cinnamon.
Now with a heavily spiced bait, what you would be typically expecting is something of a dark red colour. Well Spice Amino couldn't be further from that. 
I was quite surprised by how yellow this bait is. It's a really visual bait, which is actually something I'm a big fan of. 
Something that stands out really gives you that extra edge when you're fishing short day sessions and overnighters like I do.
Although my preference is usually freezer baits, I opted for the shelf life variety of the Spice Amino. Thrown in were some wafters, pop ups, hard hookers and some liquids including the spod nectar.
Quite often with bait brands, their ranges will be missing a few key items. That's not the case with the Spice Amino. It really does have a bit of everything, including;
Freezer Boilies
Shelf Life Boilies
Pellets
Wafters
Pop Ups
Hard Hookers
Bait Booster Sprays
Liquid Enhancers
My favourite from all of the additional bits is the Spod Nectar. It's a really strong, visual liquid that compliments the baits well, ideal for spod mixes or pouring in a bait boat hopper. 
What I was impressed with
Let's cut to the chase; what is it that I liked about Premium Carp Fishing's Spice Amino Range?
It's a very visually attractive bait
It's not very often you see bait brands bring out visually attractive baits. The safe thing to do would be to produce a dark red or brown bait, but it's good to see PCF step outside of the comfort zone with this one.
Yellow is a classic colour, synonymous with maize and corn which still dominate waters to this day. 
I'm convinced having baits that stand out can help you catch more at the right time. And this was proven on the Korda Underwater Films where they were getting many more bites with visual toppers.
They've been rolling bait since before I was born!
It's really hard to argue about the quality of a bait when the Founder, Gary has literally been around and rolling bait since before you were born!
Gary has 40+ years of experience in the bait game. That's an enormous amount of knowledge gained through trial and error.
The PCF range has stayed small for years which is the true testament to a bait that brings long-term success. These guys aren't having to release new ranges every week with fancy marketing campaigns. 
The results do the talking and I'm sure the Spice Amino will live up to the standards set by The Relish, Ocean Amino and Sweet Amino.
The hard hookers are hard!
I've fished a crayfish water for the past four years, so trust me when I say I know what real hard hookers are!
I've tried my fair share from various brands, and more often than not, they're just not hard enough, which defeats the object.
Personally I always have that little bit more confidence when I'm fishing a food bait over plastics too.
Thankfully, the Spice Amino Hard Hookers are like bricks, giving me utmost confidence that I could leave them out for at least a couple of hours.
I've come to learn that you can't avoid crayfish, but you can definitely combat them. A range with some real hard hookers like the Spice Amino will go a long way in helping with that. 
Big carp are grown on this bait
As I've previously mentioned, PCF are also the guys affiliated to the very well-known Holme Fen Fishery, as well as numerous other venues. 
These are the lakes that have amassed carp to over 70lb in the UK. But more importantly, they're grown to that size with a diet of Premium Carp Fishing Boilies, in particular The Relish range which was designed specifically for the venue.
Put simply, it's proven that big carp love this stuff. If that's not enough of a point to make you atleast try baits by PCF, then I don't know what is.
How can you try Premium Carp Fishing Boilies?
You can buy the new Spice Amino directly through their online store. There is free delivery on all orders over £60. Shelf life baits are dispatched within 24 hours, but you can expect that time to increase up to 7 working days for freezer baits, to ensure freshness. 
Price-wise, PCF are very competitive considering their status in the industry. There is a Spice Amino 10kg bundle available which comes in at £83.99. This gets you 10kg of the boilie plus two other items from the range of hookbaits or liquids.
Of course, these are the prices for the everyday angler buying through the website. However, if it turns out the bait is right for you, you can always sign up to join TeamPCF, a community of like-minded everyday anglers who love carp fishing.
Any angler can join TeamPCF and make use of the benefits included; such as an unlimited 20% off discount code and exclusive socials at Holme Fen. – Now they're some major benefits. 
The discount code in particular is a big plus from me, especially at a time when we're all feeling the pinch a little bit!
Premium Carp Fishing Reviews & Captures
With any in-depth review I do on Carp Squad, I like to get out there and use the product hands on. That's no different with bait. 
Captures are obviously an important one for any angler looking to buy bait, and I can assure you that you'll see plenty of captures from PCF. 
Now, even with my limited fishing time, I managed to sneak in some overnighters to try the Spice Amino Range. 
I did actually manage to catch on my first trip. A few mid-doubles from my local park lake Yeadon Tarn giving me that much needed confidence you need when trying a different bait.
But what happened on my following trip can only be described as carnage. 
19 bites and 16 landed in only 14 hours fishing!
Admittedly, only the morning bites were on the Spice Amino Wafters, as I needed to switch over to plastic hookbaits throughout the hours of darkness to combat the crayfish. 
But what I did have was a spot that was rocking and carp that were passing the Spice Amino all over the mat. 
In that short session I actually got through a full 5kg plus a full bottle of the Spod Nectar.
Fish in this particular lake are suckers for anything yellow, so the Spice Amino worked wonders on my behalf.
I left after that session extremely tired, but confident of being able to recommend the Spice Amino to other anglers via this blog.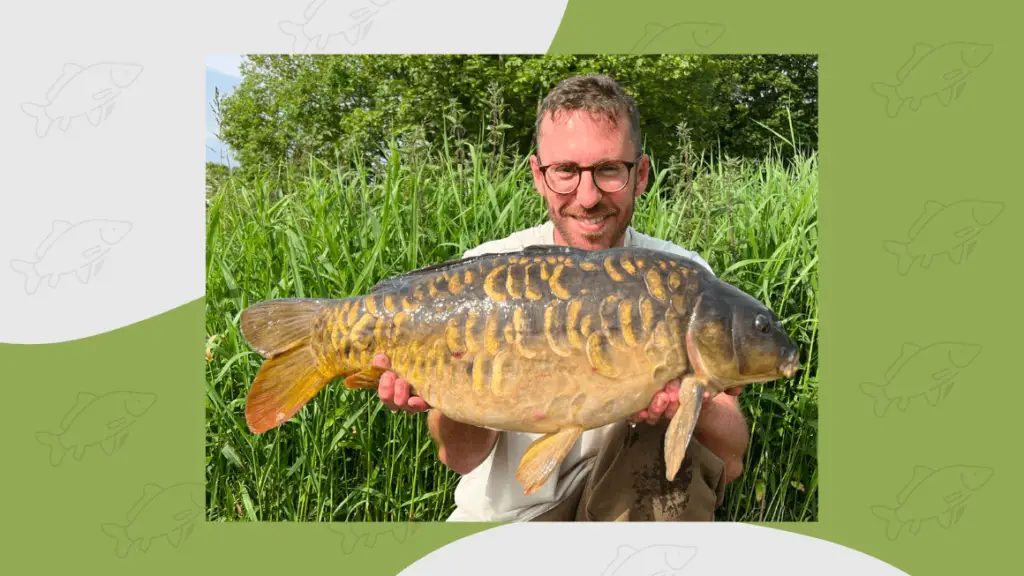 Is it time you tried the Spice Amino?
Choosing a bait brand is hard with how many there is to look at. 
Availability, price and quality are all obvious factors in our bait buying decisions. 
Quite often, it's hard to nail all three, but I'm sure PCF have done it here. 
And while the Spice Amino might be a new range, it's coming from a highly experienced bait making machine in PCF, who've been quite literally at the forefront of boilie making for over 40 years. 
If you're looking for a spice-based bait that's got some real visual attraction to it, go and check this one out!
About the writer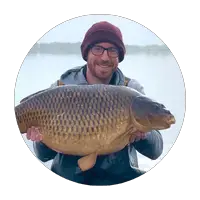 Rob W
I'm Rob, Carp Squad's main contributor. I've been carp fishing on and off for 15 years, but the bug is well and truly back at the moment. Hopefully the articles I write on here help you put more carp on the bank.