Did you know that fishing has been proven to help improve our mental health and wellbeing?
In fact, as of 2021 it is now being prescribed by the NHS to help people suffering with depression. But while it's great to see the topic of mental health being talked about more in mainstream media, there is still so much more we can do.
To an outsider it can be hard to understand just how fishing can help us so much.
And for those of us who have fished from an early age, we often take for granted how good our sport is for keeping us happy and balanced.
That's why we must do all that we can to use fishing as a powerful tool to help people who may be struggling with mental health issues.
This start's with understanding just how fishing can help us. And that's exactly what I'll be talking about in this article, alongside sharing my top 5 tips for improving your mental health and wellbeing.
So how does fishing improve your mental health?
Simply spending time in nature can help you feel more alive and replenish your energy. When you connect with nature while out fishing, you become part of it and can forget about the stresses of daily life.
Just think about the last time you hooked a carp. I bet you weren't thinking of anything else other than making sure that fish nestled in your landing net.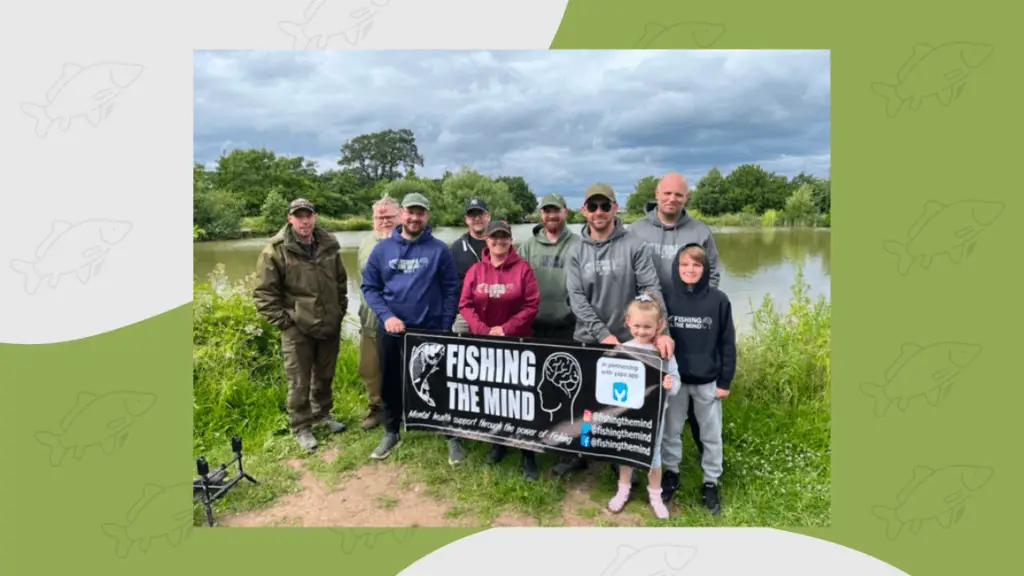 Fishing also works to improve your self-esteem and mental health, as well as provide opportunities for personal and social development. You get to learn new things, such as tying rigs and casting, art forms that require persistence and constant development.
You'll often meet people from all walks of life on the bank, further improving your social skills and giving you new perspectives.
And one that we all know; fishing requires focus and patience. This helps you relax and clear your mind of negative thoughts.
Overall, interacting with nature and participating in outdoor activities can be a great way to improve your well-being and find a sense of purpose.
My top 5 tips to improve mental health and wellbeing
1.Learn a new skill to improve mental health
Every day's a school day! Improve you mental health and empower yourself by learning a new skill (fishing) – set yourself a challenge, no matter how big or small.
2.Take time out for your own well-being
A break from work – whether you're taking some annual leave or just a five-minute break can be the difference between feeling stressed and coping with stress. Spending time by a lake taking in the fresh air and scenery can play a major part in reducing stress and anxiety.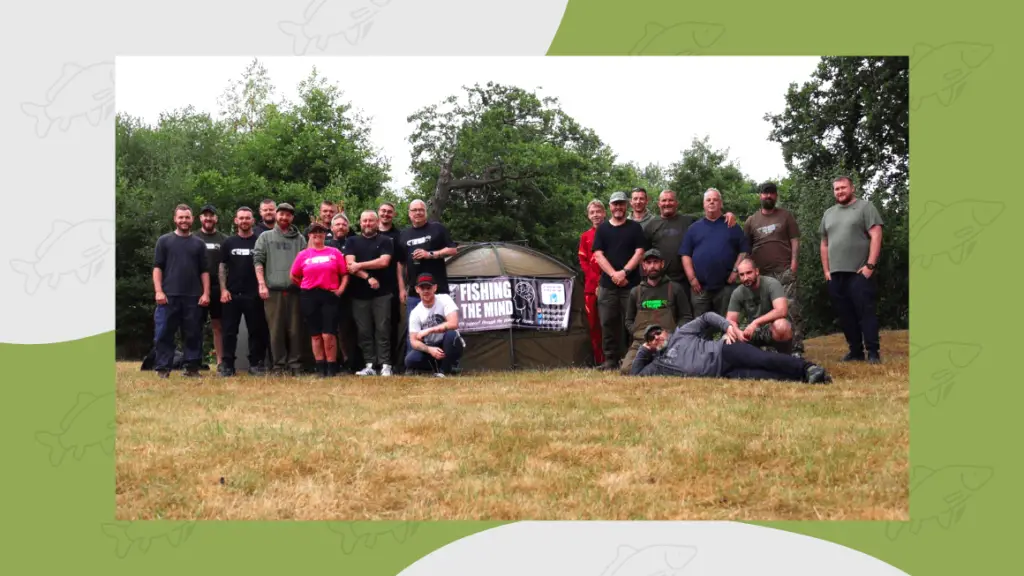 3.Connect With Others
Friends, family, pets…even a casual friendly hello to a stranger can boost positive feelings, help ward off depression and anxiety, and make you feel that you are connected to others. Focus on the quality of your friendships and relationships, not the quantity. If someone helps you feel supported, happy, useful, liked or loved, or any other positive feelings, keep the connection going. (Go fishing!)
4.Relax more
Do you lead a busy professional life? How about at home — do you have kids? In today's day and age it's easy to feel like you've got no time to yourself, but it's there you just have to commit to it. Even if you can squeeze in just 30 minutes of alone time in which you listen to music or go for a walk around the lake maybe even have a few casts out, your mind can benefit a great deal.
5.See the sun
Make sure to spend some time in natural sunlight. It's easy to move from house to car to office to car to house. On repeat. Getting exposure to sunlight will elevate your serotonin levels, a hormone which can help boost your mood, increase feelings of calm and improve your focus. Spend some time outside (fishing) and soak up the reinvigorating rays of sunlight to help improve feelings of depression, stress and anxiety.
About the writer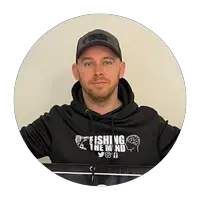 Mark Myers
I'm Mark, Founder of Fishingthemind, and writer of all things Mental Health on Carp Squad. In 2020 I set up Fishingthemind with an aim to help people through the power of fishing. Our community interest group helps people of all ages whether that's younger children or adults who may be suffering with mental health issues or even just looking to find a new hobby to help with daily life.